Driver Education Initiative Award – Annual Scholarship Opportunity
National Driving and Traffic School is proud to announce their 2021 scholarship opportunity, entitled "In the Driver's Seat." The company is seeking to reward essay applicants $3,000 in scholarships- for students  entering college or already enrolled in a higher education institution – on the topic of being a safer driver.
Driver Education Initiative 2021: In the Driver's Seat
The Topic of this year's essay submissions deals with the serious implications of being a driver. In America, an average of 34,000 people die each year as a result of driving. This is more people who have died in one year as a result of driving, than the total number of American soldiers who have died from war in Iraq and Afghanistan combined. The total number of Americans who die within the span of two years as a result of driving is more than the total number of American deaths from the Vietnam war. This is to say, driving is more dangerous and deadly for our nation than being involved in combat,  and highlights the serious consequences of being negligent on the road.

Courtesy: NHTSA, Wikipedia, https://en.wikipedia.org/wiki/United_States_military_casualties_of_war
Many drivers are not aware of these startling and very scary facts, especially newer drivers. The essay contest "In The Driver's Seat" seeks to have applicants highlight the importance of being a safe and educated driver. This scholarship seeks to reward six students for his or her submission dealing with the importance of being a safe and educated driver. The application is handled in essay format. To apply, submit an essay of no less than 750 words in Microsoft Word format addressing the following questions:
Questions to be answered in your Essay/Application
What is the importance of driver education in reducing the number deaths as a result of driving?
What steps can be taken to reduce the number of deaths related to driving?
Have you ever had an experience of being in car accident or have seen your friends or family members driving irresponsibly?
What steps can you take to be a better and safer driver as well as help others become safer on the road?
This is an annual scholarship program.
2021 Drivers Education
Apply for the 2021 Drivers Ed Online Contest Round 3
Submission Details
Applicants must be currently enrolled in either High School, University or College. Employees and relatives of National Driving and Traffic School are ineligible. There will be three contest submission dates. To be eligible for the contest submit your essay by one of the submission dates.
Round 1: January 4th 2021 – March 31st Winners: Announced May 3rd
Round 2: Accepting entries May 3rd – August 1st. Announced September 1st
Round 3: Accepting entries September 1st – November 30th. Winners announced 1/01/22
*  Please note, to limit the number of entries, the minimum word requirement for the essay submissions is 750 words. Entries not meeting the minimum word requirement will not be posted.
Along with your submission please include a picture of yourself which we can post on our site to go along with your essay
The winner will be required to provide proof of successful acceptance to a Higher Institute of Learning, College or University. Payment will be made directly to the applicant's college. If you have additional questions, please contact us. This contest is open to all students in U.S., Canada, and abroad.
2 winners are chosen for each contest: staff favorite, and most voted for. Vote tallies end on the date of the contest deadline. We award a prize of $500 to each winner every contest.
Previous winners may not reapply.
Previous Contest Winner Announcements
2021 Drivers Ed Essays Gallery – Round 3
60 votes
Driving Education
by Leorienne Lobao
The essay that I have written is about the topic driving education. I explain and give information into why getting an education in driving is very important. I also discuss about ways that can keep one safe on the road and what not to do while driving.
31 votes
2021 Drivers Education
by Vaun Larisa
The importance of taking Drivers Education is the first step in becoming a safe driver.
31 votes
Road Work Ahead: How to Make Driving Safer
by Kaitlyn Pierce
People generally agree that driver's safety is important, but these values don't seem to match the way people actually behave when they get behind the wheel. In this essay, I share a personal story about why road safety is so important and offer multiple solutions on individual and societal levels for reducing the number of traffic deaths and making road conditions safer.
29 votes
That was me, too.
by Laura Davis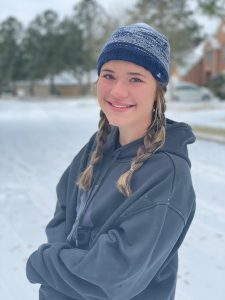 Follow two incidents that altered my life and forever changed how I regard the importance of drivers education and the power of what-ifs.
19 votes
Make Our Roads a Safer Place
by Nadia Karimian
Motor vehicle accidents claim lives every year. What can we do to change that? How driver education can prevent accidents and save lives.
16 votes
Practice Safe Driving
by Taylor Matthew Stagner
This essay is about the dangers of removing driver education courses from public high school curriculums across the U.S.
7 votes
Driver Education
by LaNiece Johnson
The importance of driver education and solutions to prevent collision.
6 votes
In the Driver's Seat - Attention & Awareness
by Alexandria Hall
Drivers need to give the road their full attention and be aware of their surroundings. Accidents are the third leading cause of death in the United States, with vehicle accidents just under accidental poisoning (i.e overdose). These deaths can be prevented by the driver following the road rules and being alert.
0 votes
It's Personal
by Grace Cram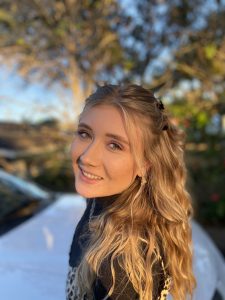 In my essay, I discuss the differences I have observed between the driving education in Minnesota and Florida. I share experiences I have had on the road and how drunk driving has affected my family. I go on to suggest practical steps everyone can take to reducing distractedness. Finally, I list my top three driving distractions and how I personally plan on eliminating them.
0 votes
POLICE REPORT: Dangers of the Driver's Seat
by Satya Sai Aneesha Prathigudupu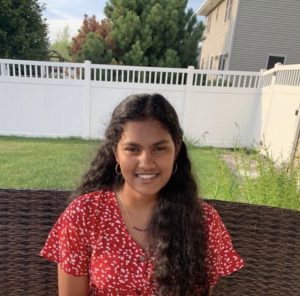 Dangers of sitting in the driver's seat are discussed in the form of a police report. There is an analysis of a made-up but realistic scenario along with personal experience and safety precautions.
0 votes
Sit Down and Take a Stand
by Marcella Smith
Reduction of road fatality is not limited to the choices we make on the streets- it begins with the holistic reversal of an entire lifestyle that downgrades the matter of life and death that driving really is. The adversities brought to our driver education system by the COVID-19 pandemic and financial and transportation barriers are not easy to overcome, nor is it easy to see past the lifestyle that today's media sets as the driving norm. However, with conscious thought and the compassion to hold each other accountable, we have the ability to ensure a safer trip on the road for the future.
0 votes
Harrowing Memories
by Emerson Linden
This essay details not only the general lessons of safe driving but also my own firsthand account and the effects it can have on a driver and those that they care about.
0 votes
Driving: Safety, Education, and Awareness
by Ayeza Akhtar
The importance of driver education from the perspective of a learner driver
0 votes
Behind the Wheel
by Audrey Kaylynn Wimer
young people just don't care enough about education and safety, and maybe stronger driver education can help mend that fatal issue.
0 votes
Safe driving
by Cindy
In this world, there are many who die due to car accidents. In fact it is one of the leading causes of dead in the whole world. However, there are many ways that everyone together can help to change those numbers and make the road a better place for everyone on it.
0 votes
Avoiding the Avoidable
by Roy Dutkiewicz
My essay attempts to explain the importance of driving safe. Drivers should be taught how to drive safe, and how to avoid the drivers who don't.
0 votes
Driving is Not a Game
by Jordan Morral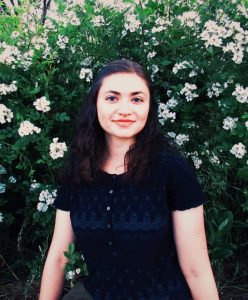 Driving is serious business, but not many take it as so. In my essay, I explain how my immediate family has affected my view and habits on driving.
0 votes
Driving to the Dentist
by Sydney Haas
I explain the dangers of unsafe driving, demonstrated by a real-life experience.
0 votes
How to save our drivers
by Ryan Bradshaw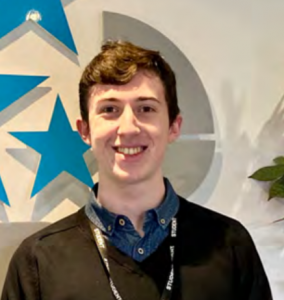 A look into what can be done to help reduce fatalities on the roads.
0 votes
In Case of Accident Checklist
by Keira Stuck
The approach of offering a free checklist for a driver's car has been the conversation starter I needed that was positive and put a smile on everyone's face. From there the door was open and I've had the pleasure to converse about texting, defensive driving, seatbelts, and weather conditions.
0 votes
Reducing Traffic Accidents
by Genevieve Carcano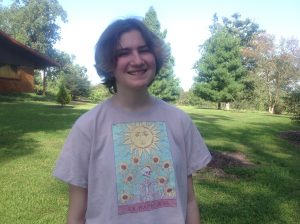 Millions of people die every year from car crashes, more than in many wars combined. It is time that we as a society consider how to address this problem and the steps we should individually take to make the roads a safer place for all.
0 votes
Practice Makes Perfect
by Stella Gonzales
How I learned to drive defensively and my experiences that came along with it.
0 votes
Driver's Education Inituitive
by Felicity Norlin
This Essay gives a brief Description of personal experiences and how I can learn from them to keep myself and others safe on the roads
0 votes
The Importance of Safe Driving
by Tatum Carr
What can be done to increase the number of safe drivers and how to educate the community before they get behind the wheel.
0 votes
Buckle Up
by Alexa L Flores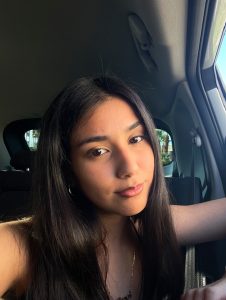 The excitement and freedom that a car hold is exciting, yet there are so many more factors that are important to the whole world. Driving education and advertisement is important for all drivers to help develop good driving tactics. When drivers become aware of the casualties driving has impacted the world, it makes them rethink the bad habits one has developed.
0 votes
Your Worthy of Living
by Sarah Cooper
In my essay I describe some personal stories and my thought about driving safety.
0 votes
Steps taken to prevent car accidents
by angel weir
My essay lists the reasons behind car accidents and deaths. It also gives a background of how irresponsibly the people of morocco drive.
0 votes
Distracted Driving is Deadly
by Jilliannmarie Judith Piazza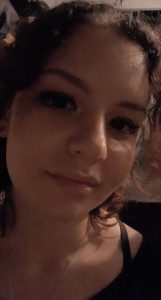 Texting while driving is much more deadly than people think it is. A lot of people think that because they have texted and driven before, they will not get in an accident. It is incredibly important for driver's to educate themselves on safe driving habits, as it can literally save lives.