National Driving and Traffic School is proud to announce their 2017 scholarship opportunity, entitled "Youth Forward." The company is seeking applicants for six $500 scholarships rewarding a deserving youth – either enrolled as a High School Sophomore, Junior, or Senior or as a College Freshman – on the topic of volunteerism and youth.
YOUTH FORWARD SCHOLARSHIP 2017
Volunteerism is increasingly important in American society. Indeed, most of today's High Schools require some type of volunteer work in order to graduate. Colleges and universities as well seek to encourage students to "give back" to their communities.
This scholarship seeks to reward a few deserving youth for his or her commitment to the spirit of volunteerism. The application is handled in essay format. To apply, submit an essay of less than 500 words in Microsoft Word format addressing the following questions:
This is an annual scholarship program.
QUESTIONS TO BE ANSWERED IN YOUR ESSAY / APPLICATION:
What is the area in which you have chosen to volunteer (e.g., homelessness, anti-drunk driving, youth art programs, etc.).? Why did you choose it?
How many hours per year / week / month have you volunteered?
What are / were your responsibilities as a volunteer?
What has been your biggest challenge as a volunteer?
What has giving you the most satisfaction as a volunteer?
What have you learned from your volunteer position?
How are your interests and career goals in alignment with that volunteer focus, or perhaps not?
Looking towards the future, how do you see your activities as "forward looking?" What does "forward looking" mean to you?
What change do you seek to foster in the world via your volunteer activities?
If you were to come back in ten, twenty, or even thirty, years do you think your volunteer activities would have "made a difference?" How so?
BROWSE SUBMITTED ESSAYS BELOW:
By "sharing" an essay on social media (Facebook, Twitter, and/or Google+), you are casting a "vote" that that essay should win.
2 prizes will be awarded for each of the three essay submission contests.  One for the most votes and the other as our staff favorite.
420 votes
A Heart for Service
by Kaitlin Williams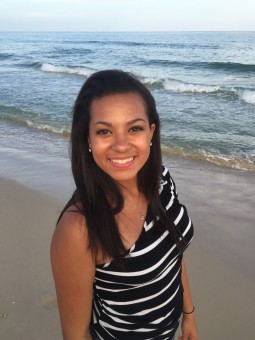 I have volunteered in many different capacities hoping to make a difference in the lives of others. Volunteering is part of who I am, and I want to pass my love for it onto others.
129 votes
20 Million People
by Bridget Stephenson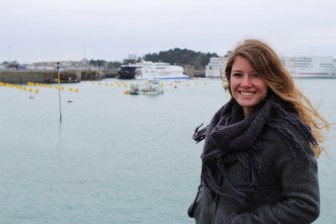 This essay is about my passion for serving the victims and survivors of human sex trafficking.
117 votes
The Effects of Volunteering Go Both Ways
by Kelsey Kanaga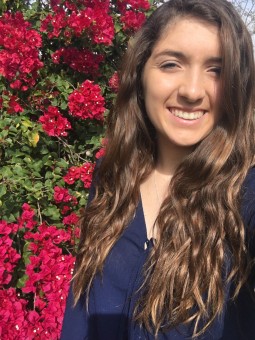 Volunteering at Florida Hospital has been a truly humbling experience. I have learned so much about myself in the time I was there and hopefully left my own mark on this world.
102 votes
In honor of MANY forced to FIGHT Alone. We'll DEFEAT Together
by Tyler Gilley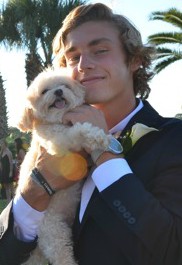 My essay describes a set of events that took place in order to shape my path into being a giver. Childhood cancer is a real and debilitating disease leaving hopelessness and destruction for those fighting alone. Not any longer.
81 votes
It's not fo the Praise, It's for the Smile we'll see on their Face.
by Samantha Roth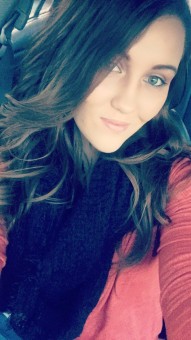 Growing up in a small town you know everyone's situations and because of that you know who needs your help. You must decide what to do with that knowledge: Pretend it doesn't matter and ignore it or Get up and go Help.
75 votes
Coming Together
by Viridiana Villasenor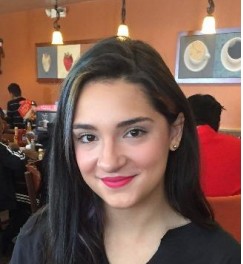 "Charity start at home" and we should all come together to reach the ultimate goal of helping our community.
73 votes
Pawsome Way to Help
by Louise Amaris Sanchez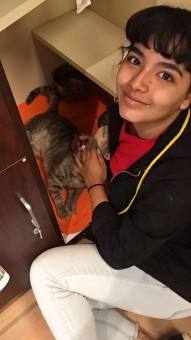 My essay is about my journey in helping people grow more compassionate one adoption at a time.
31 votes
Volunteering is Life
by Kenda Diane Van Horn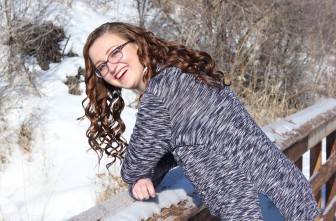 I have been involved in three major volunteering opportunities. They are Zoo Idaho, New Orleans, and Sno-Do.
12 votes
A Four Letter Word: Love
by Elena Flores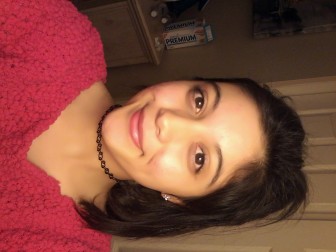 Volunteering began as something small in hopes of bringing a smile to other children's faces. It is through this that I showed others how to love themselves and how I learned to appreciate what I have. I experienced love through helping others and I know that others have felt loved in the process. Thanks to volunteering I have found my passion and through my future career, I hope to continue bringing a smile to other children's faces.
4 votes
Youth Helping Youth
by Simeon Theodore Webb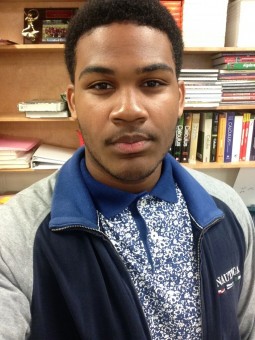 Youth Helping Youth is self explanatory. It is about my passion for the older youth teaching the younger youth what looking purposeful looks like.
1 votes
The Fight Against Blindness
by Michal Claire Williams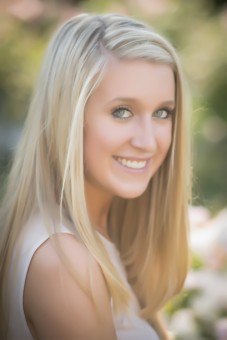 In my essay I explain my journey with the Foundation Fighting Blindness. I go through how I have volunteered and how I organized a fundraiser for the Foundation Fighting Blindness. I also discuss the difference it has made in my life and what I plan to do in the future.
1 votes
The Power of Music
by Sophia de Castro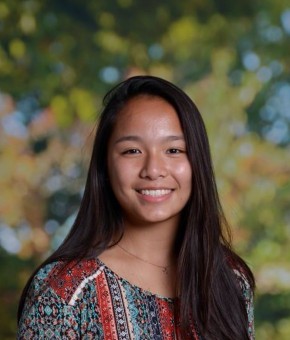 After having played saxophone for seven years, I have played before a variety of different audiences. I have performed for my friends, for my family, in school assemblies, in recitals, and at events, but never before at an assisted living house for the elderly. Just as any of my other audiences, the residents at the Brigham Assisted Living House, deserve to feel, to enjoy, and to embrace the power of music.
0 votes
Being Kind, Becoming Humble
by Starr Mckay

My Life of Volunteering
0 votes
Restoring Girls' Self-Esteem
by Erinn Aulfinger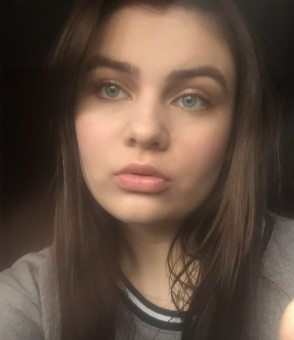 Did you know girls see a significant drop in self-esteem around ages 9-11 that's deeper & longer-lasting than that of boys? Girls with low esteem are more likely to suffer from self-harm, eating disorders, bullying, & depression. I wrote a book to help girls recover their "girl power".
0 votes
Always Bigger Problems
by Matthew Fritsche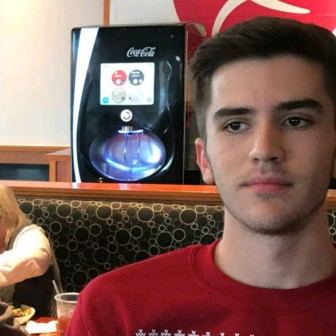 Community service not only helps others, but also lets yourself grow and blossom into a young, responsible individual. And for both of those things, I am grateful.
0 votes
Twirler with heart
by Alexa Kaufman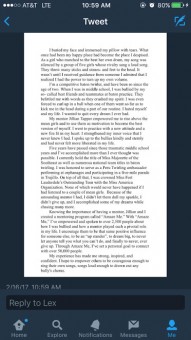 I overcame bullying to make my dreams come true.
0 votes
When I get, I give. When I learn, I teach.
by Charles E Cheatwood Jr.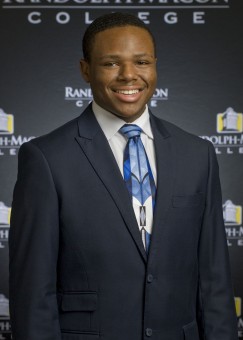 I talked about a time when I engaged in service to others. This also explains what I learned from the experience.
0 votes
Joining the fight to save lives!
by Katelyn Luthe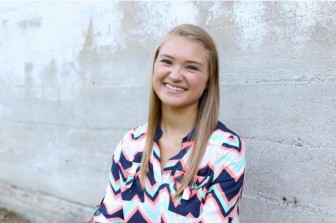 I am an American Red Cross blood drive coordinator. I spend a great deal of my time working with donors and planning blood drives. I love what I do and I wouldn't change it for the world!
0 votes
Grateful
by Juan Magalhaes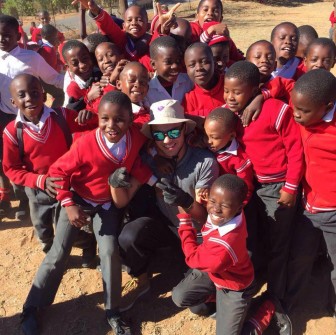 In this essay I talk about how living in the slums of Brazil helped me to appreciate the opportunities that life gave me. I also talk about how receiving a full scholarship to study in the United States opened my eyes to a world that I was only starting to discover. In addition, I mention all the International Service Awards that I received and my Don't Forget About Africa project to go back to South Africa this summer.
0 votes
Votunteering
by Taylor Leigh Swaim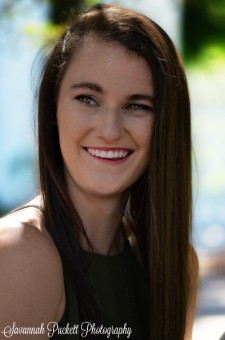 My essay describes some of the times that I volunteered to help those who are less fortunate including how it benefitted them and myself.
0 votes
Mentoring: The Means to Lasting Change
by Benjamin James Balfanz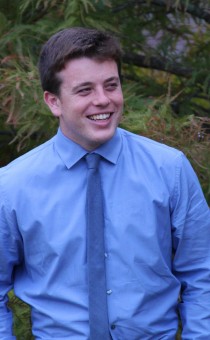 My essay discusses the positive impact mentoring young students has on their reading skills as well as the good of the community.
0 votes
Mexico Mission Trips
by Melanie Foutz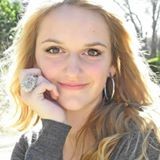 This essay describes the volunteering I have done on mission trips to Mexico since I was five and all the lessons I have learned from these experiences.
0 votes
Small Lives-Big Difference
by Kyleigh Nicole Redmon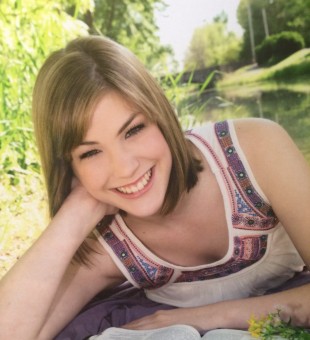 This essay describes my experiences as a camp counselor. This camp is for child in the foster care system and completely changed my career goals.
0 votes
Tail Wags and Slobbery Kisses
by Katelyn Kohn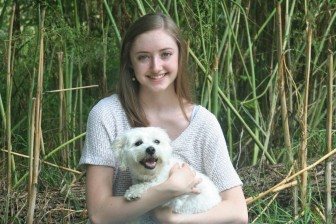 Volunteering at an animal shelter has not only allowed me to make a difference in the lives of animals, it has also given my own life more meaning.
0 votes
CARE FOR LIFE
by Frank

My essay talks about the things i did as a volunteer at an animal shelter and the steps we took to stop the torture we inflict on animals in my community and the world as a whole.
0 votes
On Serving Man's Best Friend
by Anna Wurzer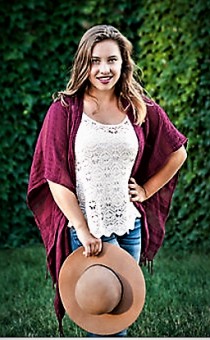 Animals have always called to me. Through fostering rescue and service animals, I have been able to serve the community and give back to those who have given so much to me.
0 votes
Making a Difference
by Nicholas Bolanos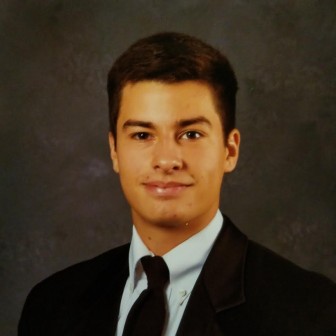 Description of community service activities in a nursing home.
0 votes
The Power for the Unknown
by Madeline Angela Iem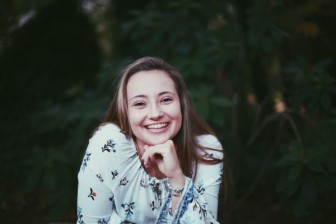 I volunteer at a therapeutic horseback riding center for people with disabilities. I have logged in hundreds of hours in the last four years I have been with the organization. I have regular kids that I work with every week. While I pick up other classes when I am needed.
PREVIOUS CONTESTS:
Fall 2016 Winners announced
SUBMISSION REQUIREMENTS:
Applicants must be currently enrolled in either High School, University or College as a full-time student (2016-2017 school year).
Employees and relatives of National Driving and Traffic School are ineligible.
There will be three contest submission dates. To be eligible for the contest submit your essay by one the submission dates.
1. Round 1 May 1st: application deadline; winners announced 5/30/17
2. Round 2 September 1st: application deadline; winner announced 9/30/17
3. Round 3 December 31st: application deadline; winners announced 1/31/18
Along with your submission please include a picture of yourself which we can post on our site to go along with your essay
The winner will be required to provide proof of successful acceptance to a Higher Institute of Learning, College or University. Payment will be made directly to the applicant's college. If you have additional questions, please contact us.