Driver Education Initiative Award – Annual Scholarship Opportunity
National Driving and Traffic School is proud to announce their 2023 scholarship opportunity, entitled "In the Driver's Seat." The company is seeking to reward essay applicants $3,000 in scholarships- for students  entering college or already enrolled in a higher education institution – on the topic of being a safer driver.
Driver Education Initiative 2023: In the Driver's Seat
The Topic of this year's essay submissions deals with the serious implications of being a driver. In America, an average of 34,000 people die each year as a result of driving. This is more people who have died in one year as a result of driving, than the total number of American soldiers who have died from war in Iraq and Afghanistan combined. The total number of Americans who die within the span of two years as a result of driving is more than the total number of American deaths from the Vietnam war. This is to say, driving is more dangerous and deadly for our nation than being involved in combat,  and highlights the serious consequences of being negligent on the road.

Courtesy: NHTSA, Wikipedia, https://en.wikipedia.org/wiki/United_States_military_casualties_of_war
Many drivers are not aware of these startling and very scary facts, especially newer drivers. The essay contest "In The Driver's Seat" seeks to have applicants highlight the importance of being a safe and educated driver. This scholarship seeks to reward six students for his or her submission dealing with the importance of being a safe and educated driver. The application is handled in essay format. To apply, submit an essay of no less than 750 words in Microsoft Word format addressing the following questions:
Questions to be answered in your Essay/Application
What is the importance of driver education in reducing the number deaths as a result of driving?
What steps can be taken to reduce the number of deaths related to driving?
Have you ever had an experience of being in car accident or have seen your friends or family members driving irresponsibly?
What steps can you take to be a better and safer driver as well as help others become safer on the road?
This is an annual scholarship program.
2023 Drivers Education
Apply for the 2023 Drivers Ed Online Contest Round 1
Submission Details
Applicants must be currently enrolled in either High School, University or College. Employees and relatives of National Driving and Traffic School are ineligible. There will be three contest submission dates. To be eligible for the contest submit your essay by one of the submission dates.
Round 1: January 3rd 2023 – March 31st
Winners: Announced May 3rd
Round 2: Accepting entries May 3rd – August 1st.
Announced September 1st
*  Please note, to limit the number of entries, the minimum word requirement for the essay submissions is 750 words. Entries not meeting the minimum word requirement will not be posted.
Along with your submission please include a picture of yourself which we can post on our site to go along with your essay
The winner will be required to provide proof of successful acceptance to a Higher Institute of Learning, College or University. Payment will be made directly to the applicant's college. If you have additional questions, please contact us. This contest is open to all students in U.S., Canada, and abroad.
2 winners are chosen for each contest: staff favorite, and most voted for. Vote tallies end on the date of the contest deadline. We award a prize of $500 to each winner every contest.
Previous winners may not reapply.
Previous Contest Winner Announcements
2023 Drivers Ed Essays Gallery – Round 1
142 votes
To drive safely follow these daily
by Mousab Haj Ahmoudi
The essay includes several steps that can be taken to be a better and safer driver as well as help others become safer on the road.
80 votes
The Life You Save Might Be Your Own
by Sophia Rodrigues Carneiro
There could be several factors that contribute to an increase in deaths on the roads, including distracted driving, impaired driving, speeding, and lack of enforcement of traffic laws, such as seatbelt use, speed limits, and impaired driving laws. It's important for individuals to drive safely and for governments to implement policies and infrastructure that promote road safety to reduce the number of deaths on the roads.
35 votes
Driver's Ed: Today and The Future
by Brianna Janicek
My essay discusses safety precautions while driving, what I've learned from driver's ed, as well as some new precautions that I think should be added. I also talk about some of my own personal experiences as a new/young driver.
35 votes
A Nation On Wheels, Bleeding From Them
by Kittrick Dakota Foster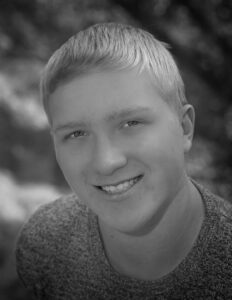 Automobiles and driving are one of the largest, but also deadliest, parts of our culture. However, through driver's education and preparation, we can reduce or even eliminate the casualties that stem from this essential part of our lifestyle.
27 votes
That Device My Generation Worships
by Jacob Christian Thomas
This essay is a description of my personal journey of driving and what I think it the nemesis of my generation.
27 votes
When Skin Meets Asphalt
by Jon Pickel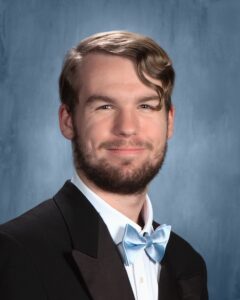 This essay briefly describes my experience with a motorcycle crash and is intended to especially raise awareness for safety on and around motorcycles. I wrote a bit about driving safety and their courses, but I also mentioned resources people can use to teach themselves if they can't afford a course.
26 votes
The accident that changed it all
by Ava Brown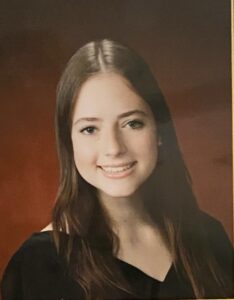 I wrote about why driver education is important and how my sister's accident changed my perspective on driving.
25 votes
A Serious Responsibility
by Allyson Link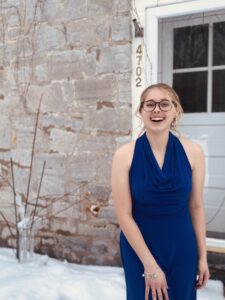 This essay details the consequences of unsafe driving, while proposing methods to stay safe and handle the responsibility of transportation well.
22 votes
I Am No Exception
by Martin Cardine
This essay talks about how I believed that the rules of staying off your phone while driving didn't apply to me until I swerved off the road and ended up having to pay for damages to my parents' car, and what that taught me about becoming a better driver.
21 votes
The Importance of Driving Education in Daily Life
by Srinikesh Kanneluru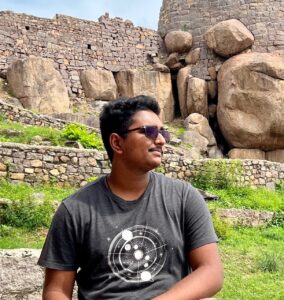 My essay talks about the brief definition of Driving Education and explains the necessity of going through training, which is to ensure that all drivers maintain a safe environment on the road at all times. I have included a personal experience at the beginning of driving training to show how driving education is needed regardless of experience on the road.
17 votes
We Can Improve Driver Safety
by Alexis Hall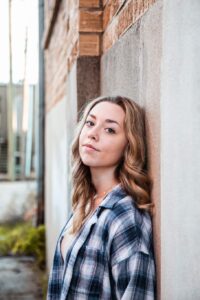 Driver's education is imperative. High schools and other institutions should offer driver's ed to new and upcoming drivers to reduce accidents and driving related deaths. Personally, I have been in a small accident that taught me a lot about paying attention to the road and being cognizant of where I am.
16 votes
Driving to Reduce Death
by Isabella Evans
In this essay, the questions asked in the writing prompt are addressed. The safety of driving is discussed, as well as how deaths and injuries resulting from driving can be avoided.
13 votes
Safe Driving
by Emmanuel Richardson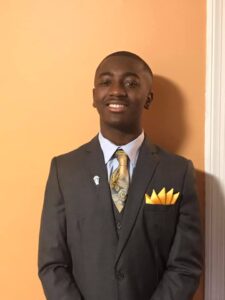 Safe driving is not easy but if we model the example of safe driving and teaching the importance of good care to people we will make a world of safer drivers.
12 votes
Criticality of Driver's Education
by Victoria Mayer
This essay details the importance of driver's education and how it can be used to make the roads a safer place for everyone involved.
12 votes
The Importance of Driver Education in Promoting Safe and Responsible Driving
by Ngoc Huynh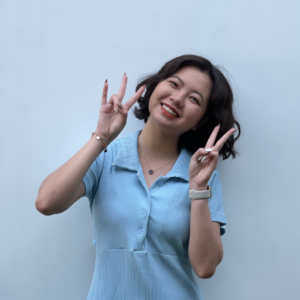 This essay explores the crucial role that driver education plays in reducing the number of deaths related to driving. It discusses the importance of promoting safe and responsible driving behaviors through education and highlights various steps that can be taken to improve road safety. The essay also encourages individuals to take personal responsibility for their driving behavior and to help others become safer drivers. Overall, the essay emphasizes the importance of prioritizing safety on the road in order to prevent accidents and save lives.
9 votes
Drive Safe, Live Happy.
by Benjamin Kofi Elikem
This essay describes the basic solutions that can be put in place to ensure safe driving and also addresses the effects of driving recklessly can lead to.
8 votes
In A Split Second
by Jeremiah Lowther
The decisions we make when driving a car can have long-standing consequences.
7 votes
Steps Against Reckless Driving
by Mya Jaye McKenzie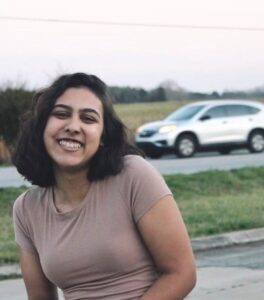 Driving is an important part of everyone's day to day lives and there is no guarantee that accidents won't happen. Multiple steps can be taken to actively combat reckless driving and make public roads safer for everyone.
6 votes
Driver education
by Glorimar Padilla
My essay highlight the importance of being educated in the danger and consequences of reckless driving
4 votes
Education That Saves Lives
by Lauren Olson
Driving is such a big responsibility, it makes sense that it requires education. We owe it to ourselves and those around us to actively work to be better drivers and stay educated on ways to do that.
4 votes
Balanced Driving
by Eleanor Rose Battarbee
My essay clearly answers the questions based on my personal experience, as a teen driver. I used my observations and my experiences from my life to depict the safest way to navigate the important life skill of driving.
3 votes
With Great Power Comes Great Responsibility
by Aliyah Masry
Created with the purpose of educating others, this essay goes over the importance of drivers education, what safety measures can be conducted to ensure the wellbeing of everyone, and the personal opinion/experiences of the author in regards to driving responsibility. Overall, it promotes good habits recommended to future drivers as well of the present and emphasizes how driving both aware and responsibly can reduce the quantity of death accidents caused by driving.
2 votes
On the Road to Safer Driving
by Arilyn Thomas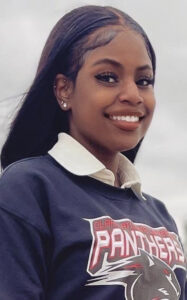 This is essay is about the lessons that stuck with me about safe driving.
1 votes
An Accident I'll Never Forget
by Connor Reilly
An accident occurred when I was younger that took the lives of two teenagers in my area. I think about them all of the time now that I'm their age and driving the same roads.
1 votes
The Importance of Driver Education in Reducing the Number of Driving-related Deaths
by James Della-Pietra Jr
The essay discusses the importance of driver education in reducing the number of deaths related to driving. It explains the need for comprehensive education that covers not just the mechanics of driving but also the laws and regulations that govern road use, as well as the dangers of distracted and reckless driving. The essay suggests that stricter licensing policies, additional training and education, and community outreach programs could help address the issue. The writer also reflects on their own experience and encourages individuals to take personal responsibility for their own driving habits and to encourage others to drive safely. The essay concludes by reiterating the importance of driver education and the need for individuals to play an active role in promoting safe driving practices.
1 votes
Driving is a right not a priviledge
by Piper Spivey
Who better to talk about safe driving than a driver who's messed up more than once.
1 votes
Safe Drivers, Saved Lives
by Ana Victoria Martinez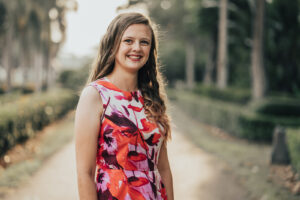 Preventing accidents, injuries, and death while driving is of paramount importance. Changes can and must be made, both on the side of the government providing infrastructure as well as from the side of the drivers by taking as many precautions as possible.
1 votes
Stay Alert, Don't Get Hurt
by Rizaly Jane Andrada Barlam
In my essay, I discuss the unfortunate death of a young boy from Hawai'i who lost his life in a car accident caused by speeding. Additionally, I emphasize the significance of driver's education classes for teenagers and explain how I plan to improve my driving skills and promote road safety to others.