Driver Education Initiative Award – Annual Scholarship Opportunity
National Driving and Traffic School is proud to announce their 2020 scholarship opportunity, entitled "In the Driver's Seat." The company is seeking to reward essay applicants $3,000 in scholarships- for students  entering college or already enrolled in a higher education institution – on the topic of being a safer driver.
Driver Education Initiative 2020: In the Driver's Seat
The Topic of this year's essay submissions deals with the serious implications of being a driver. In America, an average of 34,000 people die each year as a result of driving. This is more people who have died in one year as a result of driving, than the total number of American soldiers who have died from war in Iraq and Afghanistan combined. The total number of Americans who die within the span of two years as a result of driving is more than the total number of American deaths from the Vietnam war. This is to say, driving is more dangerous and deadly for our nation than being involved in combat,  and highlights the serious consequences of being negligent on the road.

Courtesy: NHTSA, Wikipedia, https://en.wikipedia.org/wiki/United_States_military_casualties_of_war
Many drivers are not aware of these startling and very scary facts, especially newer drivers. The essay contest "In The Driver's Seat" seeks to have applicants highlight the importance of being a safe and educated driver. This scholarship seeks to reward six students for his or her submission dealing with the importance of being a safe and educated driver. The application is handled in essay format. To apply, submit an essay of less than 500 words in Microsoft Word format addressing the following questions:
Questions to be answered in your Essay/Application
What is the importance of driver education in reducing the number deaths as a result of driving?
What steps can be taken to reduce the number of deaths related to driving?
Have you ever had an experience of being in car accident or have seen your friends or family members driving irresponsibly?
What steps can you take to be a better and safer driver as well as help others become safer on the road?
This is an annual scholarship program.
2020 Drivers Education
Apply for the 2020 Driver Ed Online Contest
Submission Details
Applicants must be currently enrolled in either High School, University or College as a full-time student (2020-2021 school year). Employees and relatives of National Driving and Traffic School are ineligible. There will be three contest submission dates. As of September 9th 2020, to limit the number of entries, we will only be accepting essays with a minimum word limit of 500 words. If your essay does not meet the minimum word requirement, we will not be able to publish the essay. To be eligible for the contest submit your essay by one the submission dates.
Round 1: January 6th 2020 – March 31st Winners: Announced May 1st
Round 2: Accepting entries May 1st – August 1st. Announced September 1st
Round 3: Accepting entries September 1st – November 30th. Winners announced 1/01/21
Along with your submission please include a picture of yourself which we can post on our site to go along with your essay
The winner will be required to provide proof of successful acceptance to a Higher Institute of Learning, College or University. Payment will be made directly to the applicant's college. If you have additional questions, please contact us. This contest is open to all students in U.S., Canada, and abroad.
2 winners are chosen for each contest: staff favorite, and most voted for. Vote tallies end on the date of the contest deadline. We award a prize of $500 to each winner every contest.
Previous winners may not reapply.
2020 Driver Education Essays Gallery
12493 votes
In the Driver's Seat
by Jenna Abrams
Safer Driver Essay attached.
6944 votes
Drivers Ed Essay
by Chasity Joelene James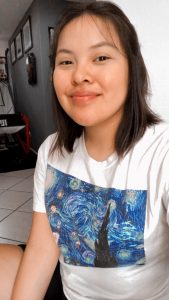 An essay that describes the steps to take in the importance of learning the rules of driving.
163 votes
The Rules of the Road
by Arleth Morales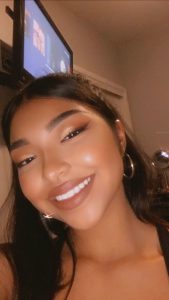 I wrote about the importance of driver education and how that impacts us as well as my experience in being in a car accident.
80 votes
Collision Course to Safety
by JaiQuan Earls
Every past experience changes a person for the better and it teaches a life-altering lesson. some people are continuously losing their lives from car accidents and suffer from an injury due to unsafe drivers. if driver education was more taught in school it could possibly help decrease this from happening and educate young drivers on the road.
54 votes
May 4, 2014.
by Faith Cummings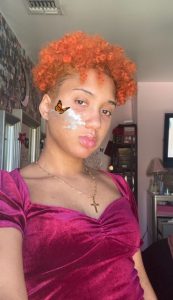 Dancing has always been a passion of mine— a way to release feelings that are hard to say with words and even harder express with regular action. Dancing has always been something I've done with my best friend and partner in crime; dancing created a bond that could never be broken. But an accident happened because of a careless driver that threatened to rip both that bond and the passion to dance away from me.
49 votes
Importance of Driver Education
by Sundas Riffat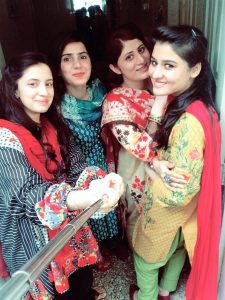 As far as motor vehicle accidents, they can happen at any given time and to any one young or old, so being experienced to a degree does not prevent from being involved in a collision. However, circumstantial factors such as being distracted, being intoxicated, over speeding, and neglect for not wearing appropriate eye glass or seat belts are just a few of the many reasons that lead to fatal accidents
40 votes
It Happened so Fast
by Gabrielle Udell
Distracted driving is one of the leading causes of automotive accidents. There are some people who are unaware of this or do not take it seriously. It is important for young drivers to be educated about this matter in their driver's education courses so they are prepared and can feel more confident when getting behind the wheel. Parents also need to take on a more active role when deciding whether or not their child is ready for the responsibility of driving. Overall, the issues behind automotive accidents are something that everyone needs to work together to begin to resolve.
37 votes
Safe Driving Saves Lives
by Tammara Bourassa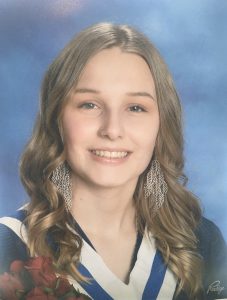 This essay talks about the importance of road safety and how road laws being broken has affected my community.
37 votes
The Importance of Driver's Education
by Steven Chernets
In this brief essay, I lay out the risks faced by teenagers when they first learn to drive, provide statistics, and explain how teens can due their part to stay safe and prevent accidents. I also describe how driver's education can make teen driver's safer and help mitigate the number of accidents.
32 votes
Considerations should be given to Educate Car Driver
by Milia Hau
Driver education can be crucial in reducing the number of motorcyclist deaths caused by careless car and van drivers. Concrete steps can be taken by national authorities administering driving tests, by showing an informative video from a motorcyclist's perspective in conjunction with a video showing the blind spots of car drivers and how this poses collusion danger to motorcyclists and car drivers before the hazard perception test during a theory test.
28 votes
Be Safe Please!
by Gianna Timpone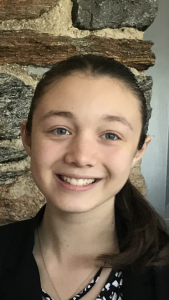 My essay will clearly explain my views of new driver safety.
21 votes
Safety is a Virtue
by Jacob Scarpulla
I chose to enter this essay contest because I have been affected immensely by driving throughout my life. All the way from the good things, like my grandfather being a professional race car driver, to the bad things, like losing a close friend to a nasty accident, I preach the importance of safety while driving. This essay contest appealed to me in that nature, and even if I don't win, I'd love to be able to share my stories and explain to these up-and-coming generations about the importance of safe driving.
13 votes
Driver's Window
by Alexis May Go
I recommend that there should be an age window as to when people can drive.
6 votes
In the Drivers Seat
by Logan Reilly Smoot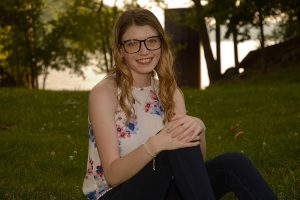 People who participate in a driver's education course are less likely to be involved in a fatal accident.
4 votes
Present Knowledge Influences Driver's Safety
by Nevaeh Benning
In the essay you will find that it's highly important to take driver's education seriously, especially while you're learning driving experiences as a teen. Moreover, knowing the importance of driving will maintain the safety of others as well as yourself.
4 votes
Driver Education Initiative Award: In the Driver's Seat Essay
by Serena Seymour
Everyone would become a safer driver if they were educated on the importance of having compassion for the ones they share the road with, meaning not just other drivers, but pedestrians, as well.
3 votes
Driver Education Essay Jeto-Rivar Sanon
by Jeto-Rivar Sanon
Driving is a huge part a life and with driving comes great responsibility. When driving think of not only yourself but think of others as well. Being aware of my surroundings and staying smart will allow me to stay safe along with fellow drivers.
3 votes
Drive responsibly
by Natalie Paramo
What my essays is about Is why it's important for drivers education and how can we prevent car accidents. I also put my own personal experience of driving.
2 votes
Driver Education Initiative Award
by Junior Enmanuel Melendez rodriguez
Have you ever thought about how important driver education is? And how it reduces the numbers of deaths as a result of driving? Driving Education is more of a handbook provided by the government in which students of any school around the country take. The student obtains the knowledge from this handbook, and learns from there. This knowledge must be learned in order to pass the test to obtain a driver's license or a learners permit. This knowledge is important because it is the only way you will learn how to drive or receive a license. What really is important is driver education. It is "to provide you with the knowledge, skills, and attitudes needed for vehicle safety both as a driver and as a pedestrian". Reducing the number of deaths as a result of driving can seem a more safer option for new drivers. New drivers are seeing roads are safer and are more aware of the low chances of deaths related to the numbers being reduced. This is not On the Actual essay, Sincerely Junior Melendez
2 votes
Road Safety Awareness
by Heather Warren
An essay highlighting the importance of awareness in action planning
2 votes
Becoming a Safe and Responsible Driver
by Caroline Tomlinson
An 454 word essay concerning the steps to take to practice good habits when driving or operating a vehicle to ensure the safety of yourself and others.
1 votes
Educating to Make a Difference
by Marissa Anne Robbins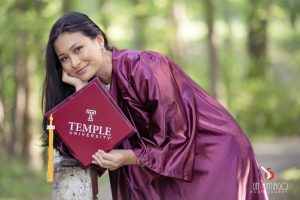 In my essay I discussed the importance of how through education we can improve driver's safety in order to make the roads a safer place. Throughout my years in the passenger's seat, I have seen a multitude of car accidents, and I have gone through the grief of experiencing the loss of a loved one due to an accident. Because of this, I feel that it is my calling to use my voice to educate others to make a difference! Thank you for this scholarship opportunity!
1 votes
Curbing the Vices of Human Behavior
by Brian Friess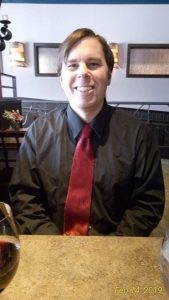 Most of the issues that have to do with unsafe driving are linked to vices of human behavior. These can ultimately only be curbed as people learn self-control and have a drastic change in behavior.
1 votes
Safety Driving is the Key
by Nehemie Jacintha Etienne
The importance of driving education is to help the driver understand that you are in control of your actions. Any little distraction can not only put you at risk but also others. It helps students prepare and learn about the basic and knowledgeable facts about driving. Providing useful information before driving.The steps that can be taken to reduce the numbers of death is to be cautious of your surroundings. Making sure everything is in order before starting and proceeding to drive,  which is adjusting your mirrors and putting your seatbelt on. When you notice there is a problem with your car make sure you put your caution lights on and pull over to the side. I have been in a car accident twice the first me was when I was younger my family and I was on our way home I was taking a nap until i was awoken by a jolt and a loud noise I didn't understand what was happening until I got out of the car and saw what happen, my dad said the other driver was trying to get into the lane without putting the turn signal on. The second car accident I was in high school on the bus. We were just on our way to school as usual and this car came driving past the bus trying to get in front but instead the classmate's car collided with the bus.The steps I can take to be a better and safer driver is to be aware of my surroundings. Whenever I need to check up on anything always make sure no cars are coming or pull off on the side on the road. This includes checking the phone or changing station to make sure it has done before you start driving. When driving, always put a safe distance between you and the car in front of you. During bad weather always make sure you go the speed limit or less depending on how bad the weather is. Check on your tires and always have a spare tire in the back with jumper cables just in case. Turn on your light always during the night time, when it's raining also. When it's foggy on, turn on the low beams not high because it may cause a blinding light to other drivers in the opposite lane. Always have your mirrors checked and seat belt on and properly. Always come to a complete stop and look both ways if pedestrians are walking or a car is walking by and also, make sure to use your turn signals. If a person is walking on the side of the road slow down and yield around them. When you start driving just focus on what you're doing and remember you are in control of the vehicle and what you do is what the car is going to do. It's mostly mental but you can do it. There will be mistakes but you will get better each time when driving.
1 votes
In The Driver's Seat
by Samantha Lee Duquette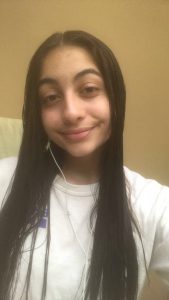 Being educated on road safety can prevent tragedies from occurring. Drivers must learn what they are doing wrong and work towards bettering themselves to benefit oneself and others. This essay describes the importance of education in driving, ways to prevent accidents, my own experiences, and how I can make the road safer.
1 votes
A Split Second Decision
by Morgan Clute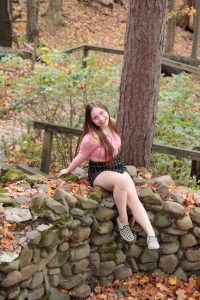 My version on taking a scary experience and turning it into a way to change mine and everyone's lives around me. This through safety steps and pointing out the true reason and cause of road deaths.
0 votes
Safer Drivers for more survivors
by Mélanie Julia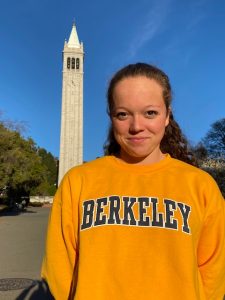 In this essay I emphasize the need for better driver's education, stricter requirements for drivers and more public transportation options in order to make our roads safer.
0 votes
Enough
by Patrick Nnoromele
The essay describes my personal experiences with unsafe driving in my family and what safe driving means to me as a result.