Driver Education Initiative Award – Annual Scholarship Opportunity
National Driving and Traffic School is proud to announce their 2022 scholarship opportunity, entitled "In the Driver's Seat." The company is seeking to reward essay applicants $3,000 in scholarships- for students  entering college or already enrolled in a higher education institution – on the topic of being a safer driver.
Driver Education Initiative 2022: In the Driver's Seat
The Topic of this year's essay submissions deals with the serious implications of being a driver. In America, an average of 34,000 people die each year as a result of driving. This is more people who have died in one year as a result of driving, than the total number of American soldiers who have died from war in Iraq and Afghanistan combined. The total number of Americans who die within the span of two years as a result of driving is more than the total number of American deaths from the Vietnam war. This is to say, driving is more dangerous and deadly for our nation than being involved in combat,  and highlights the serious consequences of being negligent on the road.

Courtesy: NHTSA, Wikipedia, https://en.wikipedia.org/wiki/United_States_military_casualties_of_war
Many drivers are not aware of these startling and very scary facts, especially newer drivers. The essay contest "In The Driver's Seat" seeks to have applicants highlight the importance of being a safe and educated driver. This scholarship seeks to reward six students for his or her submission dealing with the importance of being a safe and educated driver. The application is handled in essay format. To apply, submit an essay of no less than 750 words in Microsoft Word format addressing the following questions:
Questions to be answered in your Essay/Application
What is the importance of driver education in reducing the number deaths as a result of driving?
What steps can be taken to reduce the number of deaths related to driving?
Have you ever had an experience of being in car accident or have seen your friends or family members driving irresponsibly?
What steps can you take to be a better and safer driver as well as help others become safer on the road?
This is an annual scholarship program.
2022 Drivers Education
Apply for the 2022 Drivers Ed Online Contest Round 2
Submission Details
Applicants must be currently enrolled in either High School, University or College. Employees and relatives of National Driving and Traffic School are ineligible. There will be three contest submission dates. To be eligible for the contest submit your essay by one of the submission dates.
Round 1: January 3rd 2022 – March 31st Winners: Announced May 3rd
Round 2: Accepting entries May 3rd – August 1st. Announced September 1st
*  Please note, to limit the number of entries, the minimum word requirement for the essay submissions is 750 words. Entries not meeting the minimum word requirement will not be posted.
Along with your submission please include a picture of yourself which we can post on our site to go along with your essay
The winner will be required to provide proof of successful acceptance to a Higher Institute of Learning, College or University. Payment will be made directly to the applicant's college. If you have additional questions, please contact us. This contest is open to all students in U.S., Canada, and abroad.
2 winners are chosen for each contest: staff favorite, and most voted for. Vote tallies end on the date of the contest deadline. We award a prize of $500 to each winner every contest.
Previous winners may not reapply.
Previous Contest Winner Announcements
2022 Drivers Ed Essays Gallery – Round 2
0 votes
Importance of Safe Driving education
by michael F Lombard
This essay details the dangers of distracted drivers, how we become distracted, and a way of negating distracted drivers
0 votes
Refusing the Convenience that Results in Recklessness
by Alexandria Goss
In this essay, I hope to communicate the importance of driver education and how it can reduce the number of deaths and accidents. It displays my belief that If we push past the urge to do the bare minimum and discipline ourselves to utilize the privilege of driver's education, we can not only become more knowledgeable individuals but also protect ourselves and those around us.
0 votes
Driver's Education
by Jayson Elder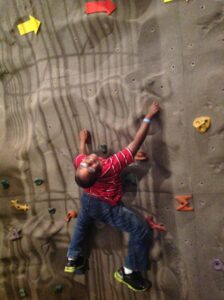 In my essay I have noted typical actions of distracted drivers but also how to drive in a safe manner.
0 votes
A Shift In Driver Education
by Jenna Donohue
My essay is about the dangers of distracted driving and the benefits of stick-shift driving.
0 votes
Knowledge saving lives
by Connor Wood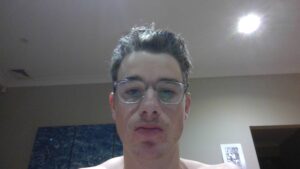 I've described my own personal knowledge on what it is like being in an accident while also detailing tools and techniques that can help young people driving.
0 votes
No Tacos or Texting: A Pledge to Safer Driving!
by Harrison Plessinger
Youth is synonymous with optimism and a sense of invincibility. Teens are young, happy, and energetic with the whole world and their entire lives ahead of them, so things like mortality and imagining the worst-case scenario don't come naturally. Bad things always seem to happen to "other people" and parents, teachers, and law enforcement are perceived to exaggerate negative consequences and have a glass half empty mentality, making teems not want to listen or believe older people. Sadly, younger people don't tend to believe that bad things can happen to them until something terrible happens to someone they know or care about. Health problems, legal consequences, disability, or death seem too unlikely and distant when one is young and has a seemingly charmed life. Why else would so many young people engage in such activities as vaping, distracted driving, drug and alcohol use, unprotected sex, or reckless driving? These habits may be fun and feel good, so what could possibly go wrong? Buckle up, and let's talk frankly about all the things so many of us do that increases the risk of car accidents and what could be done to help teens become safer drivers. If you've ever been guilty of driving while eating a taco or playing a woodwind instrument, please listen up! I pledge to drive free from distraction and impairment, will you?
0 votes
'Seconds Matter' Lessons learned after the license
by Amore Hill
In this essay, I explain the importance of safe driving and explore multiple ways teens can practice safe driving. I also share my experience with irresponsible drivers.
0 votes
Save Lives
by Kaylin Nicole Coleman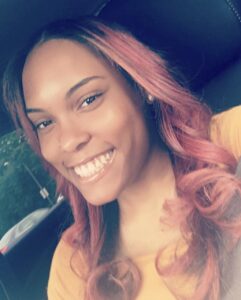 Finally, driving is a complex skill, one that everyone must practice reducing the number of related deaths due to driving. The lack of experience and risk-taking behaviors can increase the deaths related to driving. In the end, we all need to take the responsibility to make sure the laws are being enforced and followed to save lives.
0 votes
Understanding the Importance of Safe driving
by Morgan Dougherty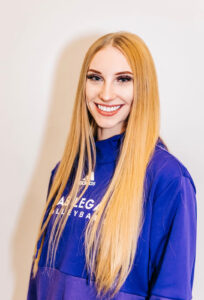 The number of deaths from car accidents in the United States is substantial. There are so many ways that us as Americans can help reduce this number. Not only in prioritizing what we have learned from our driving courses but making sure people we know prioritize this as well. Each individual in this country has a responsibility to keep our roads safe; not just me and not just you.
0 votes
Finding the Leisure in Learning
by Kianna Marketa Kotas
Have you ever had to sit through those boring lectures about road safety? Yeah, me too. Here are a few ways that our drivers education system can optimize the information retained while also keeping the students engaged through lively, stimulating activities.
0 votes
Practicing Safety Behind the Wheel and on the Road.
by Faith Jackson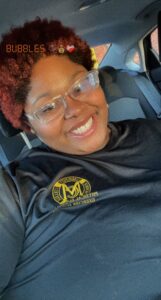 In this essay the questions i will be answering are: What is the importance of driver education in reducing the number deaths as a result of driving? What steps can be taken to reduce the number of deaths related to driving? Have you ever had an experience of being in a car accident or have seen your friends or family members driving irresponsibly? What steps can you take to be a better and safer driver as well as help others become safer on the road? I've included facts and my personal opinion, I've also included a page for the resources that I used.
0 votes
Why is Road Safety Important?
by Katelyn Paige Coiro
Believe it or not, the number of people who die each year from driving-related accidents is more than the number of soldiers who died in the Iraq and Afghanistan wars combined. So what steps can we take to ensure the safety of ourselves as well as our fellow drivers? But more importantly, why even care about road safety at all?
0 votes
Play The Part, Drive Smart!
by Johanne Brockway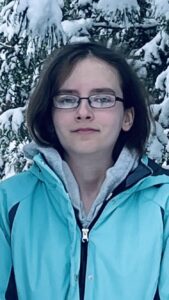 Hello! I wanted to write this essay not to just fund my dream of becoming a graphic designer/artist through one of my local colleges, but to also provide ideas that are hopefully beneficial. Driving as a whole can be scary, even if you are not the one at the wheel. You may sometimes never know when an accident is just around the corner, and I know from experience how scary of a sight that is to see. No one should experience something as traumatic as getting into an accident where any and all horrible things may happen to you, or the other people involved. So, I hope that any of my ideas outlined reach drivers and driving instructors alike, so everyone could play the part and drive smart!
0 votes
Defensive 5 second rule
by Stephon Breau
lights, sirens, action. as an EMT in NYC stephon breau explains what he learned when it comes to driving one of the most important vehicles in nyc. a vehicle that keeps the city running...an ambulance.
0 votes
What steps can you take to be a better and safer driver as well as others be safer on the road?
by Bella Bacon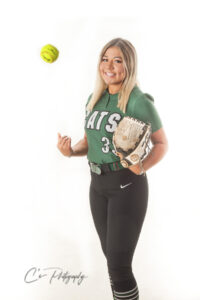 Eliminating distractions when in a car is a big step Americans need to take towards reducing the yearly crash fatality rate.
0 votes
The Importance of Safe Driving Education
by Marvelyn Ramirez
This essay is about some steps we could take in order to promote safe driving and stop so many careless accidents, as well as the huge lesson I learned last year.
0 votes
Steps that can be taken to assist with safe driving
by James Isaiah Luke
I describe the benefits of drivers' education as well as a few steps I have learned take to drive more safely.
0 votes
A Diabetic's Guide for Safe Driving Practices, The Relevance of Driver Education, and The Power That Media Has To Save Lives
by Megan Huesers
My experience in having type one diabetes showed me just how crucial safe driving practices are. I have ideas of how we can encourage others to utilize my style of self-assessment. This self-assessment format is also inspired by a frightful phone call I received from my mother.
0 votes
Keeping Safe the Ones You Love
by Natalie Segina
Learning to drive safely and helping others to drive safely is an important way to keep our loved ones safe. Limiting driving distractions, taking educational driving classes, and being aware of the things that can happen on roads can help to reinforce why driving safety is important. I want everyone to be safer.
0 votes
Think of your family and stop texting while driving
by Sophie McIntyre
This is an essay about how stopping texting while driving is the single biggest thing you can do to keep others safe is to stop texting while driving. I implore the reader to stop texting while driving, and to think about who is important to them.
0 votes
Cars: Friends and Foe
by Matthew L Shields
Never before in history has fast transportation been so easy and prevalent in our societies. With the addition of these speedy inventions to our cities and living spaces, it more important than every that people are competent in safe driving techniques.
0 votes
Steer into the right direction
by Hazel Mistry
I'm thankful I haven't had any family members get into bad crashes but I've seen plenty to realize that people who do not take drivers ed seriously should not be behind the wheel since they pose a risk not only to themselves but to others around them.
0 votes
Driving
by Melissa Porras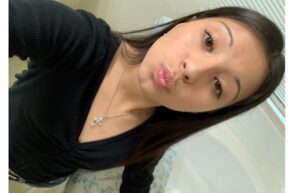 My essay is about drunk driving and the dangers it comes with
0 votes
Drivers Education and How to Reduce the Number of Deaths Related to Driving
by Isabella Fernandez de Cueto
This essay describes the importance driver education courses have on reducing the number of driving related deaths. The essay continues by making suggestions to encourage and help people become better drivers. Finally, the essay concludes with asking me asking myself and others to take more responsibility in being safer drivers.
0 votes
Educating Drivers
by Logan Mast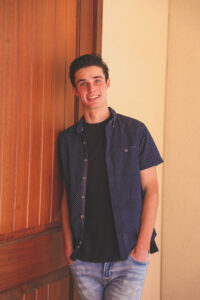 Young drivers are often overly excited to learn how to drive, but oftentimes that excitement causes them to lose focus on what's really happening on the road. Drivers Ed is a great solution for this issuer.
0 votes
Making Roads Safer
by Charlene Nomeny
An analysis of different factors that impact road safety, the steps we can take to achieve safer roads, along with some personal anecdotes about how this topic has effected people in my life personally.
0 votes
2022 Drivers Ed Essay Contest: The Importance of a Thorough Driving Education
by Emily Huey
Good Evening! I chose to complete this scholarship essay because of the passion I feel for new drivers to be fully educated on the responsibilty that driving brings. The number of deaths caused by driving is horrifying, and anything that can be done to reduce this number is worth considering. Thank you for your review of my essay, as well as the opportunity to make myself think a deeper into this subject! Sincerely, Emily Huey
0 votes
Dangers of Driving
by Jessica Portrey
In this essay, I discuss my experiences with distracted driving and how I overcome these distractions.