Driver Education Initiative Award – Annual Scholarship Opportunity
National Driving and Traffic School is proud to announce their 2022 scholarship opportunity, entitled "In the Driver's Seat." The company is seeking to reward essay applicants $3,000 in scholarships- for students  entering college or already enrolled in a higher education institution – on the topic of being a safer driver.
Driver Education Initiative 2022: In the Driver's Seat
The Topic of this year's essay submissions deals with the serious implications of being a driver. In America, an average of 34,000 people die each year as a result of driving. This is more people who have died in one year as a result of driving, than the total number of American soldiers who have died from war in Iraq and Afghanistan combined. The total number of Americans who die within the span of two years as a result of driving is more than the total number of American deaths from the Vietnam war. This is to say, driving is more dangerous and deadly for our nation than being involved in combat,  and highlights the serious consequences of being negligent on the road.

Courtesy: NHTSA, Wikipedia, https://en.wikipedia.org/wiki/United_States_military_casualties_of_war
Many drivers are not aware of these startling and very scary facts, especially newer drivers. The essay contest "In The Driver's Seat" seeks to have applicants highlight the importance of being a safe and educated driver. This scholarship seeks to reward six students for his or her submission dealing with the importance of being a safe and educated driver. The application is handled in essay format. To apply, submit an essay of no less than 750 words in Microsoft Word format addressing the following questions:
Questions to be answered in your Essay/Application
What is the importance of driver education in reducing the number deaths as a result of driving?
What steps can be taken to reduce the number of deaths related to driving?
Have you ever had an experience of being in car accident or have seen your friends or family members driving irresponsibly?
What steps can you take to be a better and safer driver as well as help others become safer on the road?
This is an annual scholarship program.
2022 Drivers Education
Apply for the 2022 Drivers Ed Online Contest Round 3
Submission Details
Applicants must be currently enrolled in either High School, University or College. Employees and relatives of National Driving and Traffic School are ineligible. There will be three contest submission dates. To be eligible for the contest submit your essay by one of the submission dates.
Round 1: January 3rd 2022 – March 31st Winners: Announced May 3rd
Round 2: Accepting entries May 3rd – August 1st. Announced September 1st
*  Please note, to limit the number of entries, the minimum word requirement for the essay submissions is 750 words. Entries not meeting the minimum word requirement will not be posted.
Along with your submission please include a picture of yourself which we can post on our site to go along with your essay
The winner will be required to provide proof of successful acceptance to a Higher Institute of Learning, College or University. Payment will be made directly to the applicant's college. If you have additional questions, please contact us. This contest is open to all students in U.S., Canada, and abroad.
2 winners are chosen for each contest: staff favorite, and most voted for. Vote tallies end on the date of the contest deadline. We award a prize of $500 to each winner every contest.
Previous winners may not reapply.
Previous Contest Winner Announcements
2022 Drivers Ed Essays Gallery – Round 3
68 votes
Knowledge in the Driver's Seat
by Kevonn Grant
Many are the variables and factors that influence the occurrence of a motor vehicular accident. The good news is that some of those variables and factors are predictable, and therefore avoidable. The challenge though is that a lack of knowledge of these controllable variables and factors means that we are less likely to prevent motor crashes and fatalities. This essay explores how "knowledge" as a driver can save the lives of their passenger(s), other drivers, and pedestrians by applying three of an unexhaustive list of habits, namely learning about: hydroplanes; the risk of a multi-tasking driver; being "your driver's keeper"; the impact of vehicle maintenance.
54 votes
Positive Teen Influence: A Possible Solution
by Catalina Collazos
An essay about what we can do to influence the teen of today, the possible responsible drivers of tomorrow.
8 votes
Driving Home for Christmas
by Sal S
In this essay, I talk about my experience with driving accidents and how that has influenced my perspective on driver's education. I discuss how simple advice, such as minimizing distractions, driving with care and following common safety protocols, can massively reduce the number of driving casualties in the United States of America.
2 votes
Look Twice and Think Twice to Save a Life
by Veronica Barnhill
Being behind the wheel of a vehicle is a great responsibility. When driving, you have to make split second decisions that have the ability to rip a person away from their family if you are not cautious. In America, driver education needs to be addressed far more vigorously to reduce the number of accident related fatalities and injuries.
0 votes
Magdalen Garrity's Traffic Safety Essay
by Magdalen Garrity
Through education, road safety can improve and eventually reduce traffic-related fatalities and injuries. In this essay, I share personal experience with road safety and emphasis the importance of focused driving.
0 votes
2022 Driver Education Initiative – Building a More Conscious Society and Minimizing the Possibility of Car Accident Fatality
by Sapir Amar
This essay, "Building a More Conscious Society and Minimizing the Possibility of Car Accident Fatality", focuses on different approaches that can be taken by society and individuals to make sure that the number of car accidents is reduced. There are simple things that can be implemented to reduce the chance of making a car accident. As mentioned in the essay, it is common for drivers that drivers are texting, eating, playing on the phone, and doing different actions that deviate the driver's attention from the road. It is important to be mindful that the driver is responsible for his own life as well as for the passengers' life and the surrounding environment as well. A very smart invention was invented, called MobileEye that alerts the driver through a sound in case it gets too close to another car or off the lane. This technological advance helps save many people's life.
0 votes
Anne Heche: What We Can Learn From Her
by Tamar D'aisha Etienne
My essay focuses on the tragedy of Anne Heche. Recently, Mrs.Heche got into a car accident and later died from her injuries. Detectives uncovered that she had narcotics in her system while she drove. This tragic ending could've been preventable and through this essay, people will learn how.
0 votes
Unless Something Changes
by Mary Ruthe Cooke
I detail how unless something changes, driving will always be a reckless and unsafe task for all in the road. I connect this to personal experience and common sense.
0 votes
Drive Smarter, Not Harder
by Aidan Paul Romo
This essay discusses how important it truly is for people to take driver's education as well as the danger and risk inherent in distracted driving.
0 votes
Drivers Ed: from a NEW teen driver
by Rod Alcos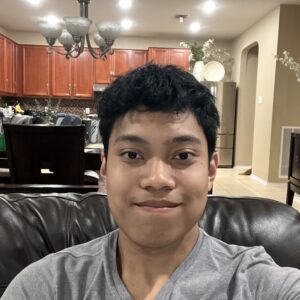 Even though I only knew how to turn on my windshield wipers 2 days before writing this, I still have just as much knowledge and advice to give to be a better and safer driver.
0 votes
Drivers Ed Essay
by Sammy Alvarez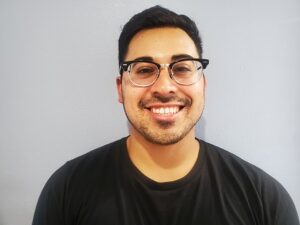 In this essay, I explain the importance of driving safely in order to reduce the number of car accidents
0 votes
The Worldwide Driving Undertaking
by Jada McInnis-Convery
From the first fixed wheels on wooden carts to the assembly lines of Fords chugging out the factories, vehicles have been crucial to how people have adapted to the world around them. However, with increased technological advancement towards the future of transportation, the knowledge of the possible situational contexts at hand, and how to properly react to them, needs to improve alongside it. An increase in driver education and realities of the road not only prevents needless causalities, but also elevates oneself from irresponsibility and rash habits, ultimately benefiting all.
0 votes
More to Driving Than Turning a Key
by Hayden Lovelady

It is important to practice driving in different conditions and places. If you live in the country, make sure you spend ample time driving in a congested city. Likewise, if you grew up in the city, drive in the country at night with no street lights
0 votes
The Importance of Driving Education
by Hallie Amiyah Telfare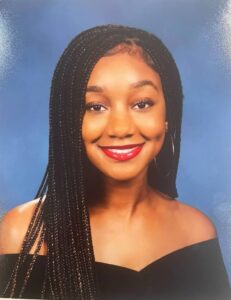 The more people are educated on the responsibility of driving safely leads to fewer deaths.
0 votes
Alyssa's mistake
by Ashley Engler
Explanation of alyssas mistake that almost cost her life, the reasons why police do what they can to help protect the lives of others and the explanation that we need to be safer in reducing distractions when driving and making sure we are properly educated before driving on the road and putting our lives and other peoples lives in danger.
0 votes
More Education Less Injury
by Chase Jeffery Henry
My essay explains the importance of safe driving and how it is not only a way to protect you. I also explain how I feel about today's current requirements for new drivers to obtain a license. I touch on my families experience with vehicles and also some interactions with my friends about how I drive and why I drive the way I do.
0 votes
Just another number, right?
by Andrew Gillis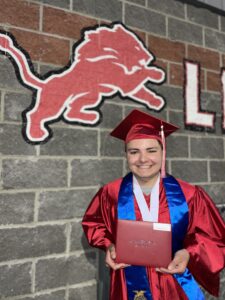 In this essay, I talk from personal experience about the dangers faced while driving.
0 votes
Change the Driver, Not the Vehicle
by Jessica A Jacobsson
Vehicle accidents continue to happen constantly. New technology is introduced yearly, making driving safer and just about effortless, yet tens of thousands of people continue to lose their lives due to reckless and distracted driving. Driver education is outdated and penalties are a fine paid off within a day. Changes must be made towards the people behind the wheel and not to the vehicle itself.
0 votes
Distracted driving affects us all
by Elizabeth Faust
A significant problem that plagues teenagers my age is unsafe driving. Whether it be driving under the influence of drugs or alcohol, or driving recklessly and in the wrong mindset, so many people my age end up getting hurt because of unsafe driving. The best thing I can do to help with this is ensuring that my friends and I follow all the rules of safe driving. Driver's education is the best and most up to date way to learn the rules of safe driving.
0 votes
Safe Driving: Taking Responsibility
by Lauren Cone
Drivers have a responsibility to drive safely, but responsibility lays on other groups as well. This essay explores the different groups of people responsible for safe driving as well as some possible solutions to potential problems.
0 votes
What Does Safe Driving Cost You?
by Alinafe Matengula
My essay highlights the importance of being a safe driver and how little it costs to do so.
0 votes
Driver Education - Ava Trevino
by Ava C. Trevino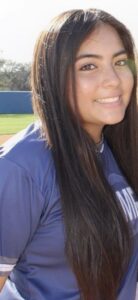 Essay describes the importance of driver education and what I can do to become a better and safer driver.
0 votes
Drivers Ed Essay Contest
by Kanya Ryles
In this essay I will give stories about my experiences with driver education that inspired me to make smarter decisions when it comes to driving and helping others.
0 votes
Protecting the Gift
by Hannah Olin
This essay is about how each individual has a personal responsibility for their safety and the safety of others. Each person's life has value and meaning, and if we can recognize that and let it influence the decisions we make behind the wheel, it could make a huge impact on the safety of our roads.
0 votes
The War Against Drivers
by Alana Schmalzried-Lugo
This essay is focused on cognitive aspects of driving, referencing specific issues. It offers a new approach to how we think about driving, driver's education, and the implications of modern distractions on driving.
0 votes
Safe Driver, Dangerous Road
by Dyar Murad
A safe driver is a prepared driver, and thus even the safest of drivers need to be prepared for the dangerous road. Things do go wrong, and when they do a safe driver must be prepared, both with knowledge and mental preparation, for when things do go wrong, failure can be fatal. A safe driver must be prepared for the dangerous road ahead.
0 votes
Knowledge Will Bring You The Opportunity To Make A Difference
by Aitana Allen-Perez
Redefining driving classes and making driver education mandatory before getting your license is a necessity. Hearing about life alterations after driving accidents whether it be through videos or in a classroom setting should be mandated so individuals can take driver education more seriously. I've noted my own experiences, in addition to common misconceptions and how people can avoid accidents even after going through driver education.
0 votes
The Importance of Safe Driving
by Alisha Gentz
Driving can be very dangerous and has led to many deaths. People need to make sure they are being responsible while driving to protect not only their lives but everyone's around them as well.