Driver Education Initiative Award – Annual Scholarship Opportunity
National Driving and Traffic School is proud to announce their 2023 scholarship opportunity, entitled "In the Driver's Seat." The company is seeking to reward essay applicants $10,000 in scholarships- for students  entering college or already enrolled in a higher education institution – on the topic of being a safer driver.
Driver Education Initiative 2023: In the Driver's Seat
The Topic of this year's essay submissions deals with the serious implications of being a driver. In America, an average of 34,000 people die each year as a result of driving. This is more people who have died in one year as a result of driving, than the total number of American soldiers who have died from war in Iraq and Afghanistan combined. The total number of Americans who die within the span of two years as a result of driving is more than the total number of American deaths from the Vietnam war. This is to say, driving is more dangerous and deadly for our nation than being involved in combat,  and highlights the serious consequences of being negligent on the road.

Courtesy: NHTSA, Wikipedia, https://en.wikipedia.org/wiki/United_States_military_casualties_of_war
Many drivers are not aware of these startling and very scary facts, especially newer drivers. The essay contest "In The Driver's Seat" seeks to have applicants highlight the importance of being a safe and educated driver. This scholarship seeks to reward six students for his or her submission dealing with the importance of being a safe and educated driver. The application is handled in essay format. To apply, submit an essay of no less than 750 words in Microsoft Word format addressing the following questions:
Questions to be answered in your Essay/Application
What is the importance of driver education in reducing the number deaths as a result of driving?
What steps can be taken to reduce the number of deaths related to driving?
Have you ever had an experience of being in car accident or have seen your friends or family members driving irresponsibly?
What steps can you take to be a better and safer driver as well as help others become safer on the road?
This is an annual scholarship program.
2023 Drivers Education
Apply for the 2023 Drivers Ed Online Contest Round 3
Submission Details
Applicants must be currently enrolled in either High School, University or College. Employees and relatives of National Driving and Traffic School are ineligible. There will be three contest submission dates. To be eligible for the contest submit your essay by one of the submission dates.
Round 1: January 3rd 2023 – March 31st
Winners: Announced May 3rd
Round 2: Accepting entries May 3rd – August 1st.
Announced September 1st
*  Please note, to limit the number of entries, the minimum word requirement for the essay submissions is 750 words. Entries not meeting the minimum word requirement will not be posted.
Along with your submission please include a picture of yourself which we can post on our site to go along with your essay
The winner will be required to provide proof of successful acceptance to a Higher Institute of Learning, College or University. Payment will be made directly to the applicant's college. If you have additional questions, please contact us. This contest is open to all students in U.S., Canada, and abroad.
2 winners are chosen for each contest: staff favorite, and most voted for. Vote tallies end on the date of the contest deadline. We award a prize of $500 to each winner every contest.
Previous winners may not reapply.
Previous Contest Winner Announcements
2023 Drivers Ed Essays Gallery – Round 3
99 votes
The Serious Implications of Being a Driver.
by Madelynne Gedman
The ways I believe the world and system needs to change in order for the roads to be safer.
38 votes
Who You Gonna Call? No One - You're Driving!
by Avery Alexander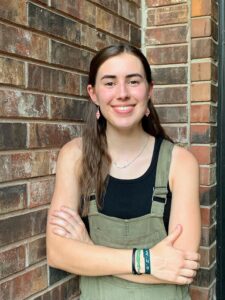 Preventing teenage car accidents is one of the most impactful ways to reduce deaths due to car crashes. One of the biggest causes of teenage car accidents is distracted driving, and the best way to stop distracted driving is through driver's education. Driver's ed teaches teens how to drive responsibly. The University of Nebraska-Lincoln conducted a study that proved driver's ed impacts the way teens drive. Personally, driver's ed has changed how I drive, and I know that if more teens take it, nationwide fatalities will drop significantly.
29 votes
Driver Education to the Rescue
by Brenda Taylor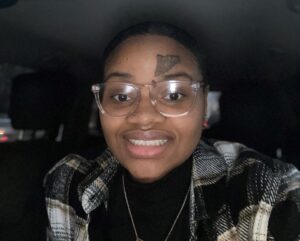 The importance of driver's education and how I have used it to become a better driver and create a safer environment.
20 votes
Safe Driving Initiative Essay
by Ella Mckinley Wilkinson
Driver's education is a valuable resource in reducing the number of deaths in young drivers. The knowledge and experience gained through driving with an instructor is key for safe driving. There are also many other ways to promote safety on the road which include refraining from texting and driving, school and parent involvement, stricter laws, and avoiding distractions.
7 votes
A Wake-Up Call: Learning from a Near-Fatal Driving Experience
by Benton Wynn Hoskison
How distracted driving and poor health can lead to a very costly mistake and an important lesson.
3 votes
Promoting Incident Education and Improving Road Quality
by Olivia Marti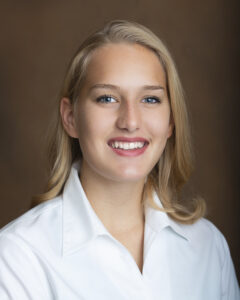 When it comes to enforcing traffic laws, many citizens purposefully disregard warnings to better suit their comfort. While this can be hard to change, we can still help save lives through road improvement and drivers' education on injuries incurred. By teaching students how to deal with injuries after an accident, we can reduce the severity of injuries and help to even prevent deaths. In addition, improving road conditions using government funding would allow vehicles to stay in quality conditions to help protect drivers/passengers and help keep new drivers safe with fewer unpredictable challenges on the road.
0 votes
Defensive Driving
by Dallas Kroh
The importance of learning defensive driving to be a safer driver.
0 votes
Distracted Driving
by Ella Sturgis
Distracted driving is one of the leading causes of teen vehicular accidents. There are several things that can reduce this concern such as putting your phone away and letting passengers in the vehicle distract you.
0 votes
"Being Responsible while Driving is Key"
by Jaiden Darae Borger
There are so many ways to be safe while driving. Don't hurt others by not wearing your seatbelts or following the rules so many people would miss you.
0 votes
Fatal Accidents
by Samantha E Gayle
The leading causes of fatal car accidents are speeding, driving under the influence, and driving without a seatbelt. These circumstances are easily preventable, but as much as you try to follow the rules and save yourself, there are other people on the road that don't think quite the same. It is important to educate drivers about how their seemingly small habits can kill themselves and others around them.
0 votes
The Danger of Driving Culture
by Kennedy S Freeman
My essay discusses how the dangers of driving stem from the culture surrounding it.
0 votes
The Role of Responsible Roadsmen: Promoting Safe and Safer Driving
by Samuel Fitzwater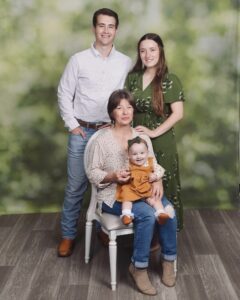 This essay goes over the importance of driver education in preventing road fatalities, which cannot be overstated. Driver education remains critical in reducing fatalities despite numerous factors contributing to accidents. This essay will explore the importance of driver education, steps to mitigate driving-related deaths, and personal experiences and strategies for promoting safer driving.
0 votes
Promoting Road Safety: The Significance of Driver Education
by Vyomi Shah
Driving is an integral part of modern life, offering unparalleled convenience and mobility. However, this privilege comes with great responsibility. Every year, millions of lives are tragically lost due to road accidents. In the United States alone, tens of thousands of individuals perish in car crashes annually. These incidents not only result in immense personal suffering but also place a considerable burden on society in terms of healthcare costs and economic losses. To combat this harrowing reality, driver education plays a pivotal role in reducing fatalities on the road. In this essay, we will explore the importance of driver education in curbing road deaths, discuss steps to enhance road safety, delve into personal experiences and observations related to reckless driving, and finally, offer strategies to become a safer driver and promote road safety among others.
0 votes
Driving, the right way
by Cesar David Espinoza Campos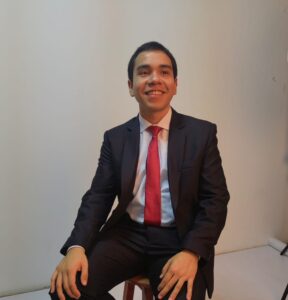 The following essay covers a real car-accident experience from a really close relative, give my in-favour thoughts on the importance of driver education, propose some both individual and government level solutions to the issue of car accident-related deaths, and finally state what I will do to foster safe driving.
0 votes
Saving Lives One Driver At A Time
by Jenna Lynn Campbell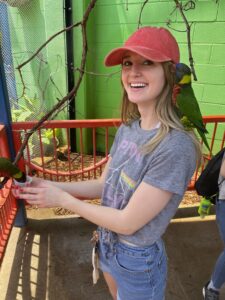 In this essay I discuss the importance of driver education for beginner and experienced drivers. I mention younger drivers getting the funds they need in order to be able to take a driver education course. In addition, I talk about two wrecks that I was a passenger in. These wrecks both happened this summer. I have made it my mission to share my story so that other drivers can take more caution when getting behind the wheel. Lastly, I speak on different safety tips that I learned from both of these wrecks and how using them can help other drivers from making the same mistakes.
0 votes
Driver Education
by Kennedi Williams
Had to meet 750 minimum Drivers' education can help each driver become more aware of the regulations. Driving the speed limit, being fully awake, not having drugs or alcohol in my system, and knowing the basic laws can help me be a better driver every time I get in the car. I want to be a safe driver no matter who's in the car with me.
0 votes
Parents VS Drivers ED
by Eboni Wood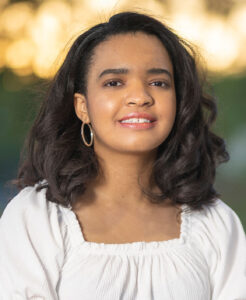 Should new drivers learn how to drive solely from their parents' knowledge, or should professionals teach them?
0 votes
Stay Focused = Stay Alive
by Grace Schuler
How my brother's experience with an inattentive driver changed the lives of everyone in our family. Sharing some ideas to make the roads safer.
0 votes
From the Rubble
by Dakota Betz
I wrote this to show the experience of going through a traumatic accident and to explain the feelings of being injured by someone else's mistake. The importance of being sober and alert when driving is emphasized in my essay. Thanks for reading.
0 votes
Changing Our Attitudes to Save Lives
by Audric Lanz G. Colcol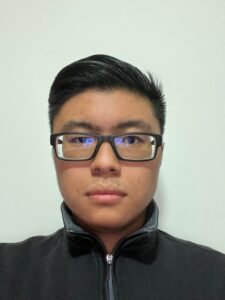 This essay focuses more on a driver's attitude instead of techniques used on the road. Safe driving techniques does not need to be taught by an institute; it can be taught by anyone and performed by anyone. However, driver's education's essential service is shaping our mindset so we can choose to be safe drivers.
0 votes
I never thought it could happen to me
by Blake Moore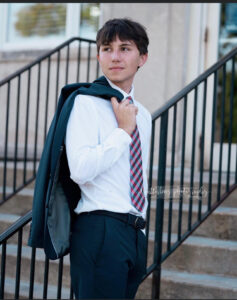 In my essay, I discuss my near fatal crash, and the steps that could've been taken to prevent it.
0 votes
The Importance of Driver's Education
by Kyrryna Richardson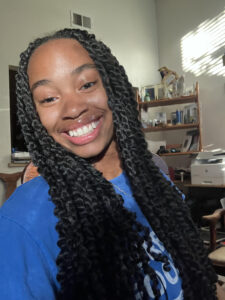 Drivers education programs teach skills that help prevent collisions and in return save lives, which is why should press it more.
0 votes
Safer Driving, Safer Planet
by India Jane Porter
I wrote about how important education is to prevent driving-related deaths. I wrote about my personal experiences with distracted driving as well as uneducated driving.
0 votes
Life in Your Hands
by Hailey Yee
This essay discusses how driver education can protect lives and how you can keep yourself and others safe and prevent accidents by improving your driving skills and habits.
0 votes
To the People Who Don't Care
by Madison Miller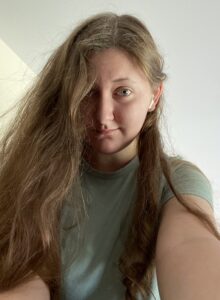 An essay about how people who don't care for road safety leave a permanent scar on others people's lives.
0 votes
Driving Safely
by Elizabeth Barna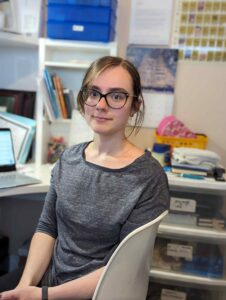 Why driving safely is important.
0 votes
Habits and Strategies for Improving Driving Safety
by Sofia Glaus
This essay discusses strategies for making driving safer, including improving parents' influences and driver's education, educating people on the dangers of driving, and teaching them to create the habit of leaving early. It also mentions creating a standard word passengers can use to let the driver know to slow down or be more cautious.
0 votes
Drive With Confidence, But Not Overconfidence
by Owen Gearren
This essay informs those why even the small things can affect your driving. It aims to help those drive confidently, but not overconfidently.