Driver Education Initiative Award – Annual Scholarship Opportunity
National Driving and Traffic School is proud to announce their 2023 scholarship opportunity, entitled "In the Driver's Seat." The company is seeking to reward essay applicants $3,000 in scholarships- for students  entering college or already enrolled in a higher education institution – on the topic of being a safer driver.
Driver Education Initiative 2023: In the Driver's Seat
The Topic of this year's essay submissions deals with the serious implications of being a driver. In America, an average of 34,000 people die each year as a result of driving. This is more people who have died in one year as a result of driving, than the total number of American soldiers who have died from war in Iraq and Afghanistan combined. The total number of Americans who die within the span of two years as a result of driving is more than the total number of American deaths from the Vietnam war. This is to say, driving is more dangerous and deadly for our nation than being involved in combat,  and highlights the serious consequences of being negligent on the road.

Courtesy: NHTSA, Wikipedia, https://en.wikipedia.org/wiki/United_States_military_casualties_of_war
Many drivers are not aware of these startling and very scary facts, especially newer drivers. The essay contest "In The Driver's Seat" seeks to have applicants highlight the importance of being a safe and educated driver. This scholarship seeks to reward six students for his or her submission dealing with the importance of being a safe and educated driver. The application is handled in essay format. To apply, submit an essay of no less than 750 words in Microsoft Word format addressing the following questions:
Questions to be answered in your Essay/Application
What is the importance of driver education in reducing the number deaths as a result of driving?
What steps can be taken to reduce the number of deaths related to driving?
Have you ever had an experience of being in car accident or have seen your friends or family members driving irresponsibly?
What steps can you take to be a better and safer driver as well as help others become safer on the road?
This is an annual scholarship program.
2023 Drivers Education
Apply for the 2023 Drivers Ed Online Contest Round 1
Submission Details
Applicants must be currently enrolled in either High School, University or College. Employees and relatives of National Driving and Traffic School are ineligible. There will be three contest submission dates. To be eligible for the contest submit your essay by one of the submission dates.
Round 1: January 3rd 2023 – March 31st
Winners: Announced May 3rd
Round 2: Accepting entries May 3rd – August 1st.
Announced September 1st
*  Please note, to limit the number of entries, the minimum word requirement for the essay submissions is 750 words. Entries not meeting the minimum word requirement will not be posted.
Along with your submission please include a picture of yourself which we can post on our site to go along with your essay
The winner will be required to provide proof of successful acceptance to a Higher Institute of Learning, College or University. Payment will be made directly to the applicant's college. If you have additional questions, please contact us. This contest is open to all students in U.S., Canada, and abroad.
2 winners are chosen for each contest: staff favorite, and most voted for. Vote tallies end on the date of the contest deadline. We award a prize of $500 to each winner every contest.
Previous winners may not reapply.
Previous Contest Winner Announcements
2023 Drivers Ed Essays Gallery – Round 1
362 votes
Safety Behind the Wheel
by Haylee Howard
In this essay I discussed two items in drivers education curriculum that needs to be changed. The first item that needs to be changed is the way that emotional driving is handled. The second thing that needs to be changed is re-educated experienced drivers. I also discuss a reckless driving accident that has affected me. The last thing I discuss is how my driving anxiety affects my driving and how I deal with it.
340 votes
To drive safely follow these daily
by Mousab Haj Ahmoudi
The essay includes several steps that can be taken to be a better and safer driver as well as help others become safer on the road.
99 votes
The Life You Save Might Be Your Own
by Sophia Rodrigues Carneiro
There could be several factors that contribute to an increase in deaths on the roads, including distracted driving, impaired driving, speeding, and lack of enforcement of traffic laws, such as seatbelt use, speed limits, and impaired driving laws. It's important for individuals to drive safely and for governments to implement policies and infrastructure that promote road safety to reduce the number of deaths on the roads.
96 votes
Driver's Ed: Today and The Future
by Brianna Janicek
My essay discusses safety precautions while driving, what I've learned from driver's ed, as well as some new precautions that I think should be added. I also talk about some of my own personal experiences as a new/young driver.
65 votes
Mindful Driving
by Jessica Proia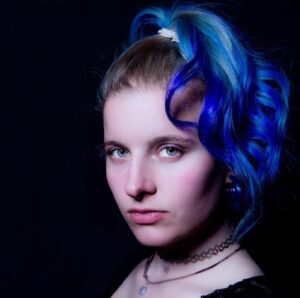 This essay explains why driver education is beneficial to everyone: young drivers, new drivers and international drivers. It touches base on personal driving experiences, and even with driving education, there are still factors that can create an aggressive driver. It briefly gives a few examples of what society could implement to increase driver awareness for everyone and also how I can personally improve on my daily driving habits.
52 votes
In The Driver's Seat
by Alyssa Rose Hurdich
This essay recounts the author's experiences as a new driver and discusses the importance of taking driving courses, practicing safe driving habits, and being aware of the skills and habits of those who provide driving lessons. The author also shares two personal experiences of car accidents and emphasizes the importance of defensive driving and minimizing distractions while on the road. The essay argues that adopting safe driving practices can help prevent accidents and ultimately save lives.
49 votes
Tips To Being A Safe Driver
by Aniyah Holt
This essay gives tips/suggestions on how you can be a safe driver and the precautions to do so.
46 votes
In the Driver's Seat
by Colby Davidson
My essay explains how driving is a privilege and should not be taken for granted. Any time we choose to drive, we are not only risking our own lives but other on the road. We need to be proactive and educated to avoid potential accidents.
42 votes
Education That Saves Lives
by Lauren Olson
Driving is such a big responsibility, it makes sense that it requires education. We owe it to ourselves and those around us to actively work to be better drivers and stay educated on ways to do that.
38 votes
Driving to Reduce Death
by Isabella Evans
In this essay, the questions asked in the writing prompt are addressed. The safety of driving is discussed, as well as how deaths and injuries resulting from driving can be avoided.
38 votes
When Skin Meets Asphalt
by Jon Pickel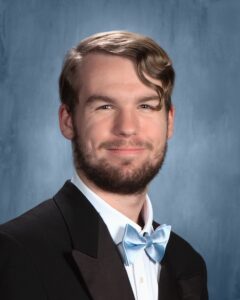 This essay briefly describes my experience with a motorcycle crash and is intended to especially raise awareness for safety on and around motorcycles. I wrote a bit about driving safety and their courses, but I also mentioned resources people can use to teach themselves if they can't afford a course.
34 votes
Being a responsible driver
by Allie Boudreaux
A few weeks after driving, I was in an accident. This left me feeling anxious about driving, so I wrote an essay to relieve that emotion.
32 votes
A Serious Responsibility
by Allyson Link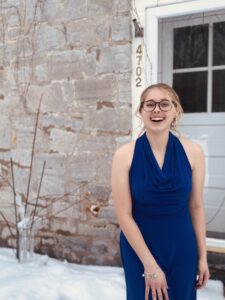 This essay details the consequences of unsafe driving, while proposing methods to stay safe and handle the responsibility of transportation well.
28 votes
Driver Education for Teens
by Davis Brown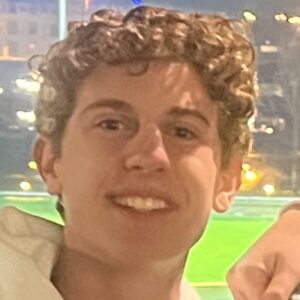 This essay goes into detail about the importance of driver education, and additionally gives tips for both new and experienced drivers. The essay focuses specifically on teens and how they can improve as drivers.
27 votes
DMV SCHOLARSHIP ESSAY-Good things come to those who wait
by Kennedy Suzanne Lee Wallington
For new drivers-learning to drive is exciting, but scary. Learning to drive is a long process that should be thoroughly completed, sadly many young drivers try to skip the "education" in drivers "education." This essay discusses the importance of this process-and the risks that come with rushing it.
26 votes
I'm a Terrible Driver
by Camila Montoya Posada
This essay will highlight the problems I see with the current driver's requirements and tests in PA, and how we can lower accident rates by providing better driver education and requirements before getting your license as well as brining more awareness to reckless and distracted driving
24 votes
Protect Your Life, Don't Wait
by Briana Pinasco
We don't realize the things driving can cause until it actually happens. We take it all for granted, but as soon as it happens, we are full of regret, wishing we would've done something different. We need to take the steps now to prevent as many of these traffic deaths as possible, or else we will continue to lose life after life.
23 votes
That Device My Generation Worships
by Jacob Christian Thomas
This essay is a description of my personal journey of driving and what I think it the nemesis of my generation.
22 votes
With Great Power Comes Great Responsibility
by Aliyah Masry
Created with the purpose of educating others, this essay goes over the importance of drivers education, what safety measures can be conducted to ensure the wellbeing of everyone, and the personal opinion/experiences of the author in regards to driving responsibility. Overall, it promotes good habits recommended to future drivers as well of the present and emphasizes how driving both aware and responsibly can reduce the quantity of death accidents caused by driving.
22 votes
Safe Driving
by Melchisadech Duran
This essay is about the importance of safe driving.
16 votes
The accident that changed it all
by Ava Brown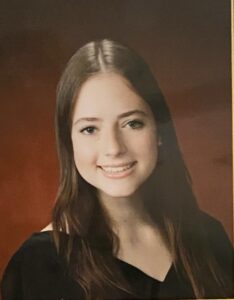 I wrote about why driver education is important and how my sister's accident changed my perspective on driving.
16 votes
You're Driving on Thin Ice
by Natalie Murphy
In this essay, I outline the dangers and consequences of winter weather driving. I highlight the issues that arise during extreme winter weather how to combat those issues, and the importance of paying attention in drivers education classes.
16 votes
The Importance of Driver Education
by Samuel Cilento Cao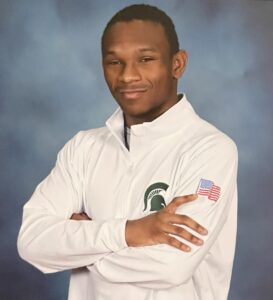 This essay compares the results of study to common sense.
15 votes
Driver education begins in the passenger seat
by Amanda DiCastro
While my siblings watched movies on their portable DVD players or played video games on their phones, I was watching. Watching my mom and dad as they navigated the car and reacted to situations on the road, but I also watched what was happening outside the vehicle. I noticed the other drivers on the road, where we were going, and how we got there. By age 6, I could provide directions to almost every location in the town we lived in. Why was I watching? Well, I have ADHD, and because of that, my parents restricted my phone and screen time until I was in high school. At the time, I hated those restrictions but looking back, it did more for me than help my ADHD; it made me a better driver when I was old enough to get my license.
12 votes
Behind the wheels of a nodding driver.
by Chantelle Pinnock
This essay aims to provide a comprehensive understanding of the role drivers play in road fatalities as well as the importance of safe and responsible driving practices in preventing accidents and saving lives.
10 votes
Stay Alert, Don't Get Hurt
by Rizaly Jane Andrada Barlam
In my essay, I discuss the unfortunate death of a young boy from Hawai'i who lost his life in a car accident caused by speeding. Additionally, I emphasize the significance of driver's education classes for teenagers and explain how I plan to improve my driving skills and promote road safety to others.
9 votes
Battling the Statistic
by Reagan Hanks
I wrote an essay over the significance of proper driver education and included a personal experience that permanently changed my perspective of road safety.
7 votes
On the Road to Safer Driving
by Arilyn Thomas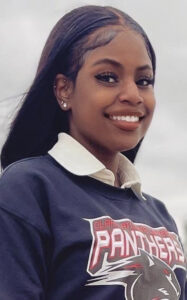 This is essay is about the lessons that stuck with me about safe driving.