Questions to be answered in your essay/application
What is the importance of driver education in reducing the number deaths as a result of driving?
What steps can be taken to reduce the number of deaths related to driving?
Have you ever had an experience of being in car accident or have seen your friends or family members driving irresponsibly?
What steps can you take to be a better and safer driver as well as help others become safer on the road?
2023 Drivers Ed Contest
Apply for the 2023 Drivers Ed Online Contest Round 1
Essay Submissions
869 votes
To drive safely follow these daily
by Mousab Haj Ahmoudi
The essay includes several steps that can be taken to be a better and safer driver as well as help others become safer on the road.
697 votes
The Paramount Importance of Safe Driving
by Adeeb Baig
My essay covers the importance of safe driving, ways to become a safer driver, and reasons for doing such.
550 votes
Safety Behind the Wheel
by Haylee Howard
In this essay I discussed two items in drivers education curriculum that needs to be changed. The first item that needs to be changed is the way that emotional driving is handled. The second thing that needs to be changed is re-educated experienced drivers. I also discuss a reckless driving accident that has affected me. The last thing I discuss is how my driving anxiety affects my driving and how I deal with it.
117 votes
Driver's Ed: Today and The Future
by Brianna Janicek
My essay discusses safety precautions while driving, what I've learned from driver's ed, as well as some new precautions that I think should be added. I also talk about some of my own personal experiences as a new/young driver.
105 votes
Tips To Being A Safe Driver
by Aniyah Holt
This essay gives tips/suggestions on how you can be a safe driver and the precautions to do so.
84 votes
In the Driver's Seat
by Colby Davidson
My essay explains how driving is a privilege and should not be taken for granted. Any time we choose to drive, we are not only risking our own lives but other on the road. We need to be proactive and educated to avoid potential accidents.
82 votes
Mindful Driving
by Jessica Proia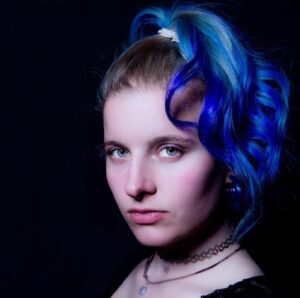 This essay explains why driver education is beneficial to everyone: young drivers, new drivers and international drivers. It touches base on personal driving experiences, and even with driving education, there are still factors that can create an aggressive driver. It briefly gives a few examples of what society could implement to increase driver awareness for everyone and also how I can personally improve on my daily driving habits.
74 votes
The Life You Save Might Be Your Own
by Sophia Rodrigues Carneiro
There could be several factors that contribute to an increase in deaths on the roads, including distracted driving, impaired driving, speeding, and lack of enforcement of traffic laws, such as seatbelt use, speed limits, and impaired driving laws. It's important for individuals to drive safely and for governments to implement policies and infrastructure that promote road safety to reduce the number of deaths on the roads.
60 votes
Distracted Driving: The Silent Killer
by Gabriella Barraza
The essay is a personal reflection on my experience of growing up with the trauma of a car accident that involved my parents. My parents were involved in a severe car accident caused by a distracted driver who was using their phone while driving. I discuss the mental and physical scars that the accident left on my parents and how it affected my driving habits. The essay emphasizes the importance of safe driving habits and argues that education on safe driving should be mandatory and taught in schools. I also discuss the role of technology in reducing distracted driving and how it can help save lives. Overall, the essay aims to raise awareness about the dangers of distracted driving and promote safe driving practices.
48 votes
Education That Saves Lives
by Lauren Olson
Driving is such a big responsibility, it makes sense that it requires education. We owe it to ourselves and those around us to actively work to be better drivers and stay educated on ways to do that.
45 votes
The Importance of Driver Education in Promoting Safe and Responsible Driving
by Ngoc Huynh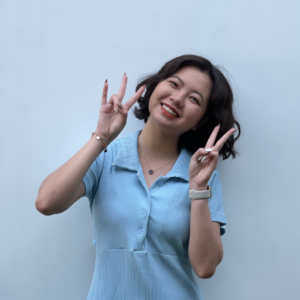 This essay explores the crucial role that driver education plays in reducing the number of deaths related to driving. It discusses the importance of promoting safe and responsible driving behaviors through education and highlights various steps that can be taken to improve road safety. The essay also encourages individuals to take personal responsibility for their driving behavior and to help others become safer drivers. Overall, the essay emphasizes the importance of prioritizing safety on the road in order to prevent accidents and save lives.
43 votes
A Nation On Wheels, Bleeding From Them
by Kittrick Dakota Foster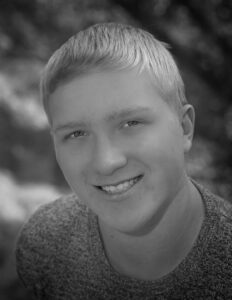 Automobiles and driving are one of the largest, but also deadliest, parts of our culture. However, through driver's education and preparation, we can reduce or even eliminate the casualties that stem from this essential part of our lifestyle.
41 votes
Driver Education for Teens
by Davis Brown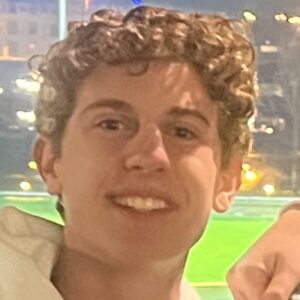 This essay goes into detail about the importance of driver education, and additionally gives tips for both new and experienced drivers. The essay focuses specifically on teens and how they can improve as drivers.
37 votes
DMV SCHOLARSHIP ESSAY-Good things come to those who wait
by Kennedy Suzanne Lee Wallington
For new drivers-learning to drive is exciting, but scary. Learning to drive is a long process that should be thoroughly completed, sadly many young drivers try to skip the "education" in drivers "education." This essay discusses the importance of this process-and the risks that come with rushing it.
34 votes
The accident that changed it all
by Ava Brown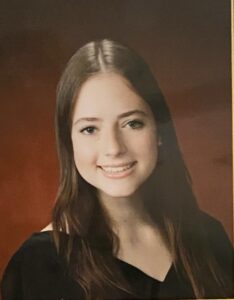 I wrote about why driver education is important and how my sister's accident changed my perspective on driving.
32 votes
In The Driver's Seat
by Alyssa Rose Hurdich
This essay recounts the author's experiences as a new driver and discusses the importance of taking driving courses, practicing safe driving habits, and being aware of the skills and habits of those who provide driving lessons. The author also shares two personal experiences of car accidents and emphasizes the importance of defensive driving and minimizing distractions while on the road. The essay argues that adopting safe driving practices can help prevent accidents and ultimately save lives.
31 votes
Drivers Ed 101
by Jada Nicole Pinckney
My essay goes over the basic procedures every driver should know and participate in. I also cover the dangers if these aren't done correctly.
29 votes
The Importance of Driver Education
by Samuel Cilento Cao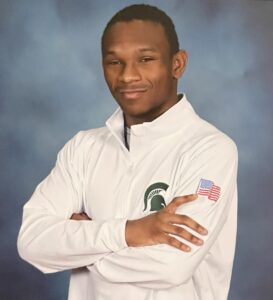 This essay compares the results of study to common sense.
27 votes
Driving to Reduce Death
by Isabella Evans
In this essay, the questions asked in the writing prompt are addressed. The safety of driving is discussed, as well as how deaths and injuries resulting from driving can be avoided.
24 votes
Safe Drivers, Saved Lives
by Ana Victoria Martinez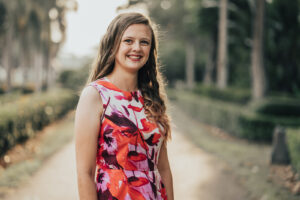 Preventing accidents, injuries, and death while driving is of paramount importance. Changes can and must be made, both on the side of the government providing infrastructure as well as from the side of the drivers by taking as many precautions as possible.
24 votes
In A Split Second
by Jeremiah Lowther
The decisions we make when driving a car can have long-standing consequences.
22 votes
When Skin Meets Asphalt
by Jon Pickel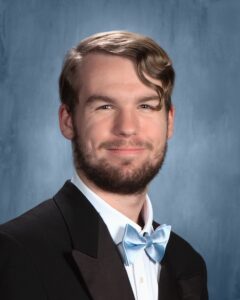 This essay briefly describes my experience with a motorcycle crash and is intended to especially raise awareness for safety on and around motorcycles. I wrote a bit about driving safety and their courses, but I also mentioned resources people can use to teach themselves if they can't afford a course.
21 votes
A Serious Responsibility
by Allyson Link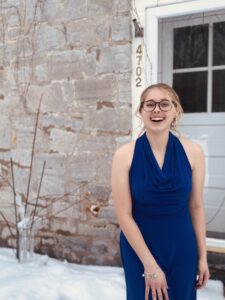 This essay details the consequences of unsafe driving, while proposing methods to stay safe and handle the responsibility of transportation well.
19 votes
We Can Improve Driver Safety
by Alexis Hall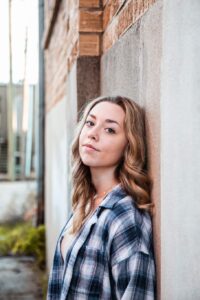 Driver's education is imperative. High schools and other institutions should offer driver's ed to new and upcoming drivers to reduce accidents and driving related deaths. Personally, I have been in a small accident that taught me a lot about paying attention to the road and being cognizant of where I am.
19 votes
Behind the wheels of a nodding driver.
by Chantelle Pinnock
This essay aims to provide a comprehensive understanding of the role drivers play in road fatalities as well as the importance of safe and responsible driving practices in preventing accidents and saving lives.
16 votes
Safe Driving
by Emmanuel Richardson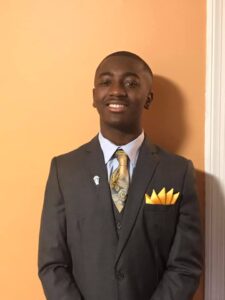 Safe driving is not easy but if we model the example of safe driving and teaching the importance of good care to people we will make a world of safer drivers.
15 votes
Driver education
by Glorimar Padilla
My essay highlight the importance of being educated in the danger and consequences of reckless driving
14 votes
Driving is a right not a priviledge
by Piper Spivey
Who better to talk about safe driving than a driver who's messed up more than once.