2020 Drivers Ed Online Essay Contest
Questions to be answered in your essay/application
What is the importance of driver education in reducing the number deaths as a result of driving?
What steps can be taken to reduce the number of deaths related to driving?
Have you ever had an experience of being in car accident or have seen your friends or family members driving irresponsibly?
What steps can you take to be a better and safer driver as well as help others become safer on the road?
Contest is now closed.
---
Essay Submissions
17051 votes
Life Is Just Once In a Lifetime so Drive Safely With It
by Terence Mhar Ordonio
being in the drivers seat is like a super hero as it comes with great responsibility for the safety of every person that is in the road.
9771 votes
Live Your Life off Limit, but Drive to the Speed Limit
by Valery Kassandra Acopa Mendez
How parents and technology influence even the way of people driving.
4289 votes
It Shouldn't Cost A Life
by Isabella Vasquez
This is an eye opening story
2107 votes
The Most Dangerous Place in The World
by Amber Dawn Tugmon
In my essay I wrote about how you can be a safe driver and the experiences I have had with accidents on the road.
984 votes
Small Changes Can Make Big Impacts
by Margaret Moran
The best way to make the roads safer is to eliminate distracted driving by phones and busy minds.
618 votes
In An Instant
by Patience Ledford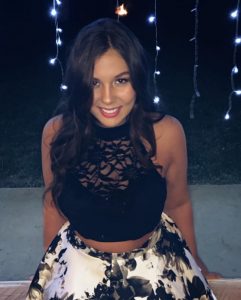 A glimpse into the dangers of being a naive driver.
615 votes
Knowledge is Key
by Meredith Rosenberg
This essay depicts the importance of driving knowledge for all ages, the practice of non-distracted driving, and the value of being a cautious, alert, and most importantly, safe driver. In addition to alerting audiences of the dire need to educate proper driving tips and rules, the essay elaborates on various methods as to how we can implement this particular idea. Therefore, everyone who shares the road will encounter an intentional, dependable, and harmonious experience on the road.
260 votes
Saving Lives through Proper Education
by Abigail Koester
With more regulations in place for student driver education, the roads and mother's hearts can be a lot safer.
147 votes
Dangers of Texting and Driving
by Shylowe Marie Sortman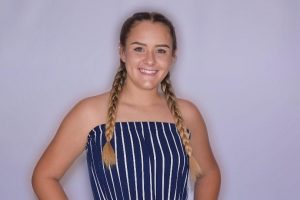 This essay touches on the effects of driving while under the influence, distracted driving, texting and driving.
120 votes
If Only
by Kendra Pinegar
If only the importance of driver's education were stressed. We could prevent the tragedy of car accident-related deaths. But only if we take note of the importance of being an educated driver.
109 votes
Lead the Way
by Melanie Ingemi
My essay is about how the driver leads the way to a safe commute. Staying alert and focused, maintaining an atmosphere condusive to driving, and defensive driving are the key.
99 votes
Saving Lives Through Education
by Sierra Scott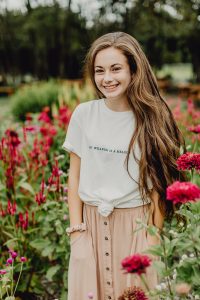 The more knowledge a person is armed with, the safer they will be when driving. Educating drivers on a personal and understandable way, as well as teaching patience and how to respond to reckless drivers, can be a huge help towards achieving this.
96 votes
Importance of Driver Education
by Macy Shivalec
Explains the importance of driver education and knowing the rules of the road.
92 votes
The Unknown Danger
by Bailey
A piece about the lack of knowledge our country has on the dangers of driving and the way to get people's attention to fix it.
90 votes
In the Driver's Seat
by Brandon Erik Grant
When I was 16, I life hit me like a truck, literally. All of a sudden, I found myself in the middle of an intersection with my air bags deployed.
90 votes
It Starts With You
by Carsyn Earl Jacobsen
My essay points out the importance of each individual prioritizing law and safety over convenience and haste. Additionally, I issue a challenge to each reader.
70 votes
A Few Seconds
by Grace Walker
I have always felt passionately about the safety of being on the road. Car accidents have been a major fear of mine for my entire life, and I always pray before driving. Car accidents take so many innocent lives, and I vow to always be safe and promote safety on the road. This essay helps me to give my ideas and explain my history with driving and encouraging others to be safe drivers.
68 votes
Sudden Changes
by Susanna Larsen
The short and long-term effects of a car crash are rarely discussed. I aim to overcome the stigma surrounding these situations to improve our community.
54 votes
Drivers Education
by Trinity Ann Moore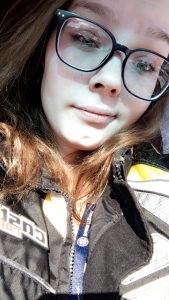 I believe drivers need to take drivers education, it helps keep the roads safe. Here is my essay. I hope you consider me for the scholarship. Thank you
51 votes
Please, Be Safe
by Zachery J Raven Cadiente
Please be safe. I was not and am lucky to be alive. All I want is for everyone else to live too.
50 votes
3,287 Deaths and How to Diminish Them
by Kerigan Mardis
An essay about how to decrease the number of Americans that die in car accidents everyday by listing general things that America needs to do as a whole, and specific things you can do as an individual driver.
47 votes
New Driver Education
by Sierra Emery
this essay answers the questions that were asked of me and my experience with a new driver.
37 votes
Buckle Up
by Abigail LePage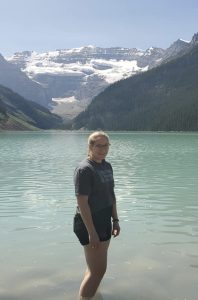 Driving is not only a privilege, but a responsibility as well, and it is important that it is treated as such.
32 votes
"in the drivers seat"
by Taylor Marie Adams
Describing the importance of driver's education and safe driving, and the serious traumas accidents can leave.
29 votes
Drive Safe for Heavens Sake!
by Chanda Wallace
My essay is about the importance of safe driving and how driver's education is very beneficial.
24 votes
In the Driver's Seat
by Abigail Lynn Peters
My essay discusses the importance of safe driving with personal experience from my family and other examples. It highlights the importance of staying safe on the road and talks about some ways to make sure safe driving is implemented amongst young teens.
22 votes
Staying Knowledgeable to Stay Alive
by Michael Stone Buckman
I discuss the dangers of uneducated driving, as well as ways we can help keep ourselves and the ones we love safe.
21 votes
Being Safe Behind The Wheel
by Dorine White
The choices you make behind the wheel affect everyone around you. Drive safely. Do not drink and drive or text and drive.