We are pleased to announce the winners for the second of three essay contests for 2018. Before doing so, we wanted to thank everyone that participated. There were many compelling entries this contest. The amount of effort and dedication put into your service is truly remarkable, this includes students involved in, church volunteer programs, boys and girls scout volunteer programs, foreign aid relief programs, serving the homeless, tutoring peers and youth in various school subjects, coaching youth sports, mentoring in art and music classes, working with special needs students and youth, helping the visually impaired to see, creating school lunch programs to serve the economically disadvantaged, books, clothing and school supply drives, raising funds to help pay for children's medical treatments, raising funds to help fight cancer, and so much more that you all are involved in to help to create a more just and loving world.  It truly is admirable and inspiring. Thank you for your service.
It is repeated for every contestant winner announcement, but bears repeating. And that is,  we wish we could award everyone that participated a five hundred dollar scholarship prize. The submitted essays were so compelling and to choose one staff favorite was difficult to say the least. That said, everyone that participated is a truly a winner, in that you are serving your country by volunteering your efforts in order that circumstances should be better for those you are serving. And that truly is the best prize of all.  So again, thank you for your service! You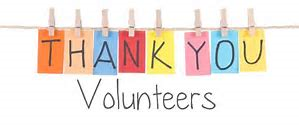 all should be applauded for your commitment to fostering a better world.  As you all know, if there is anytime where  love, compassion, and service is needed, it's now. With the on going natural calamities from fires to floods, and other similar events around the world, compounded by issues of racial and economic inequality, it's so important we do all we can to ease the suffering of others, however small the gesture might be, it all makes a difference.
And now to announce the winners for the second 2018 Essay Contest.
For most shared essay, Luis De Jesus , "Puerto Rico Renace ( Puerto Rico Reborn)". Luis was involved in the relief efforts after the devastation of hurricane Maria. It involved a lot of hardship in getting food and water and other supplies to those effected by the storm –many of whom had lost their homes and were rendered homeless. Great job Luis. We hope you will continue to serve the people of Puerto Rico as they still continue to normalize after the impact of the devastating storm.
For staff favorite, Brooke Leath, " Black Cinderella: The Purpose of My Education". Brooke started a nonprofit organization called TeenHop, whose purpose is to foster positive role models for communities by engaging TeenHop members to be the best they can be in service to others and themselves. In the words of Brooke " We encourage youth to volunteer and provide a free place to log volunteer hours. Our mission is to empower and aid youth (5 – 17) and adults to volunteer in their communities, encourage members to train others, develop leadership skills, promote healthy habits, and create mentoring/mentee relationships, which will lead to productive and positive citizens." Awesome job Brooke, there is no doubt that you are serving as a stellar role model for both youth and adults as to what can be done if one wants to truly make a change in this world.
Great job to the both of you and congratulations!
Ideally there would be no need for scholarship contests, and each and every citizen would be assured a free college education.
As you know, a high school degree does not go too far these days, and to limit one's access to a good education and their God given potential because of a lack of resources is truly unjust when we have the means to provide otherwise.  So, this is also up to you — to declare that you wish for a college education be granted as a right for all and not just an option for some. You all will soon be or are now of voting age and your views can be put into law to bring about a better future for your generation and generations to come. I do hope you will get involved in bringing about this change. Bless you all.