Find a California Driving School & Sign Up for Behind-the-Wheel Driving Lessons
Bolsa Driving School is committed to teach your teens with proper driver training and safe handling of the wheel.


Our Online Courses
Once you purchase your package a representative will be in touch to schedule your instruction.
6 hours behind-the-wheel training plus Online Driver's Education Package
6 hours of behind-the-wheel training with Online Driver's Education.
Photos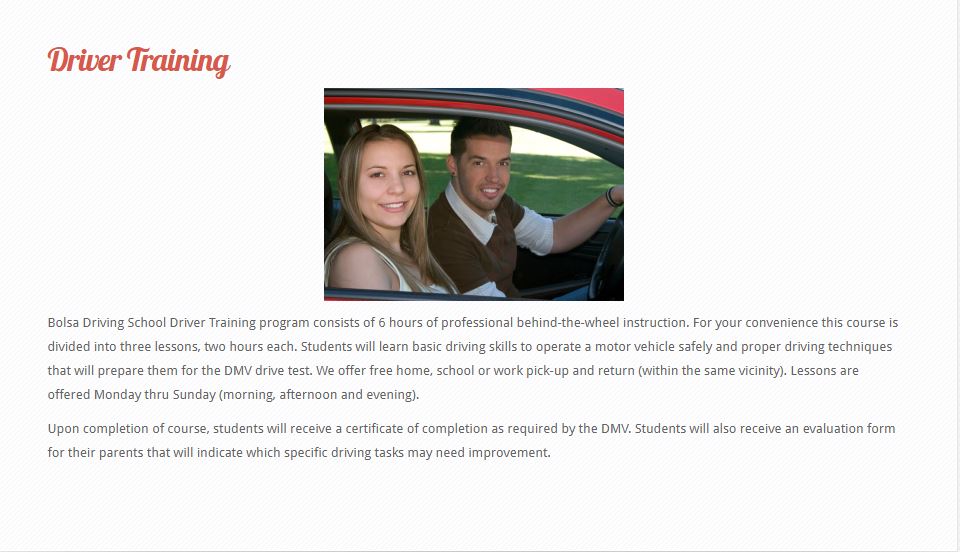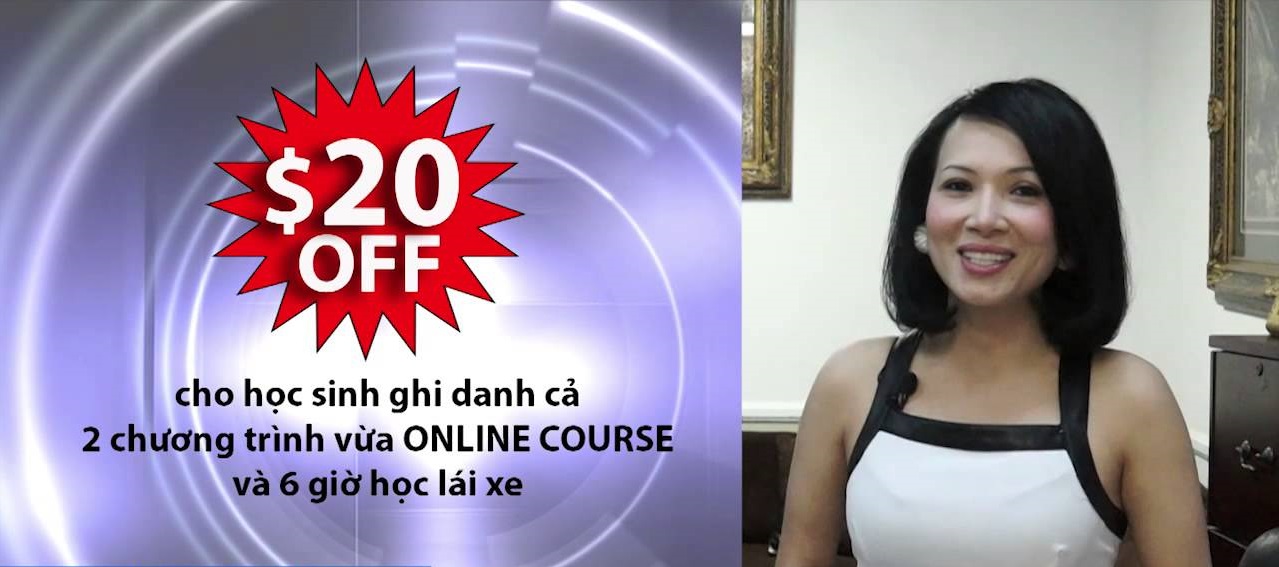 40 verified review(s)


I highly recommend this driving school. My instructor's name was Ken. He's very professional, polite and friendly. I passed my DL exam the first time. The school charge very little comparing to other DL schools and the service is really good. They alway message you to confirm the appointments. They're never late and pick you up from home, which is very convenient. 5stars!


Reading the reviews left me concerned with this place. However, when I started driving with my instructor (Ken), it was a great experience. Ken was very professional and kind in his work. At times where I would make mistakes, he would calmly tell me how to fix it. If you're planning on coming here, ask for Ken as he will not yell or give you an attitude.


I'm not sure why this place has bad reviews. But they were great. They texted to confirm times and I ended up having to reschedule quite often which was really rude on my part. But they were always super nice about it and texted other available dates. Her instructor, ken, was professional and polite. My daughter took three lessons with them she just completed her last one today. They charged almost half what to every other driving school charges. Totally recommend
Driver Training
The California DMV requires anyone under the age of 17 ½ to take drivers ed and a minimum of six hours of behind the wheel training in order to be eligible to receive their driver's license.
The driver training is split into 3 two hour sessions and an instructor will meet you for the instruction. The skills you will learn during the training include:
Introduction and overview on vehicle components, indicators, and systems.
Basic driving maneuvers
Lane position and sharing the road
Turning and intersections
Parking and backing maneuvers
Entering highway traffic
Exiting highway traffic
Driving on freeways and multi-lane roads
Adjusting speed to traffic and road conditions
Best safety practices
Online Driver Education
If you have not already taken a 30 hour driver education course you can also book and complete that course online.
California Drivers Ed Online course will fulfill your 30 hour mandatory DMV driver's education requirement.
For every purchase you make directly through DmvEdu.org, 10% of our fees goes to a charity of your choice!