Find a California Driving School & Sign Up for Behind-the-Wheel Driving Lessons
Welcome to Natomas Driving School!
We specailize inDrivers ed and Drivers Training.
Your certificate of completion will be hand delivered by a Natomas Driving School instructor to you FREE of charge!


Our Online Courses
Once you purchase your package a representative will be in touch to schedule your instruction.
6 Hours Behind the Wheel Training
Three 2-hour lessons (total of 6 hours) behind the wheel training with a DMV Licensed Instructor.
Online Driver's Education and 6 hours of Driver's Training
30 hours of online driver's education and three 2-hour lessons (total of 6 hours) behind the wheel training with a DMV Licensed Instructor.
Photos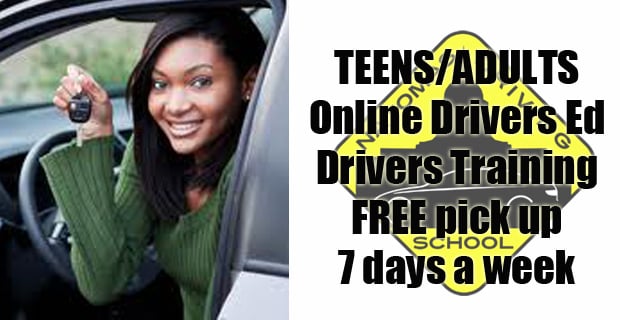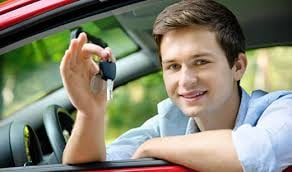 29 verified review(s)


My experience with John was great. I had all 6 hours with him and the way he teaches is great. He taught me everything i needed to know. He is very busy so if you need an appointment, you will need to make it a month in advance. I took my driving test today and passed on my first try. Try to have your last appointment couple days before your driving test because he will tell you everything and let you if your doing anything wrong. John is funny and really helpful. I would highly recommend him to all my friends.


I've called this company 6 times because I live in Natomas. I figured it would be convenient for my son since he has been practicing in our area. I can't get them to return my calls....
What a horrible way to run a business? Done with them. They don't deserve one star...


I don't even know where to begin. I refuse to give this ridiculous excuse of a business a single star. They are so unprofessional it's a wonder how they have made it thus far. Luckily for them this is a mandated service that parents must do. I HIGHLY URGUE that you use a different company for your beloved child. Not only were they late to every appointment that we made but gave no common courtesy to even let us know they would be late. I had to call every single time to find out what's going on, only to get a voice mail with no response in a quickly manner. And when they finally did respond it was with a text message. Like I said "SO UNPROFESSIONAL!!!" The final straw with me was when they were over a half hour late to our final appointment. I had to call 4 times to finally get a response via text, they don't even have the decency or the respect to even give you a call back like a professional company would, to tell me they were on their way. My son waited 30 mins in 98 degree weather for this sad excuse of a company. To top it off, when I asked for some type of discount for their poor ability to schedule and their poor customer service, they REFUSED! Even after I pointed out they were late to every single appointment and we had to reschedule 3 times because of their inability to properly run a calendar schedule.  If you love your child please do not put them through this or yourself!
Driver Training
The California DMV requires anyone under the age of 17 ½ to take drivers ed and a minimum of six hours of behind the wheel training in order to be eligible to receive their driver's license.
The driver training is split into 3 two hour sessions and an instructor will meet you for the instruction. The skills you will learn during the training include:
Introduction and overview on vehicle components, indicators, and systems.
Basic driving maneuvers
Lane position and sharing the road
Turning and intersections
Parking and backing maneuvers
Entering highway traffic
Exiting highway traffic
Driving on freeways and multi-lane roads
Adjusting speed to traffic and road conditions
Best safety practices
Online Driver Education
If you have not already taken a 30 hour driver education course you can also book and complete that course online.
California Drivers Ed Online course will fulfill your 30 hour mandatory DMV driver's education requirement.
For every purchase you make directly through DmvEdu.org, 10% of our fees goes to a charity of your choice!