Find a California Driving School & Sign Up for Behind-the-Wheel Driving Lessons
Local Driving School, Inc
We have over 15 years of experience in teaching driving skills. We have taught people starting at the age of 15 1/2 to over 70 years of age.
Our specialization includes Driver Education and Driver Training (behind-the-wheel training) for teens (15 1/2 + ) and all adults.

Our school and instructions are Department of Motor Vehicles (DMV) licensed and approved. Benefits that we provide to you are friendly and helpful staff, competitive rates and free pick-up and drop-off services.
Our Online Courses
Once you purchase your package a representative will be in touch to schedule your instruction.
6 hrs. Behind-the-Wheel Training- East Bay
6 hrs. Behind-the-Wheel Training in East Bay ONLY.
6 hrs. Behind-the-Wheel Training- Sacramento/Roseville
6 hrs. Behind-the-Wheel Training in Sac/Roseville ONLY.
6 hrs. Behind-the-Wheel Training- Yuba/Sutter
6 hrs. Behind-the-Wheel Training in Yuba/Sutter County ONLY.
Photos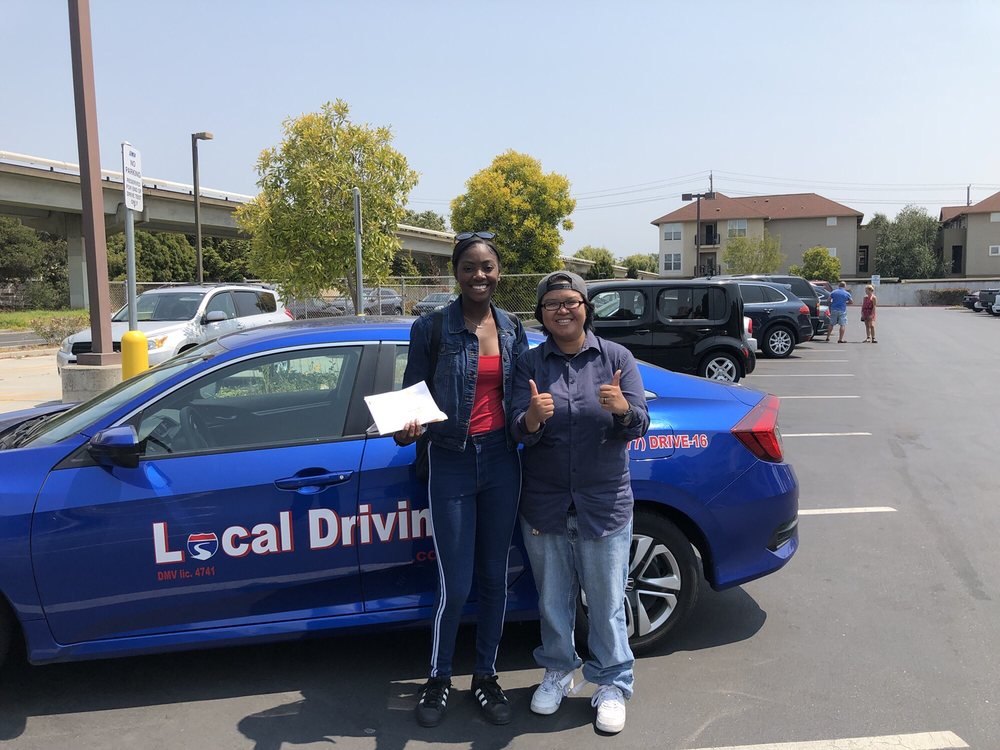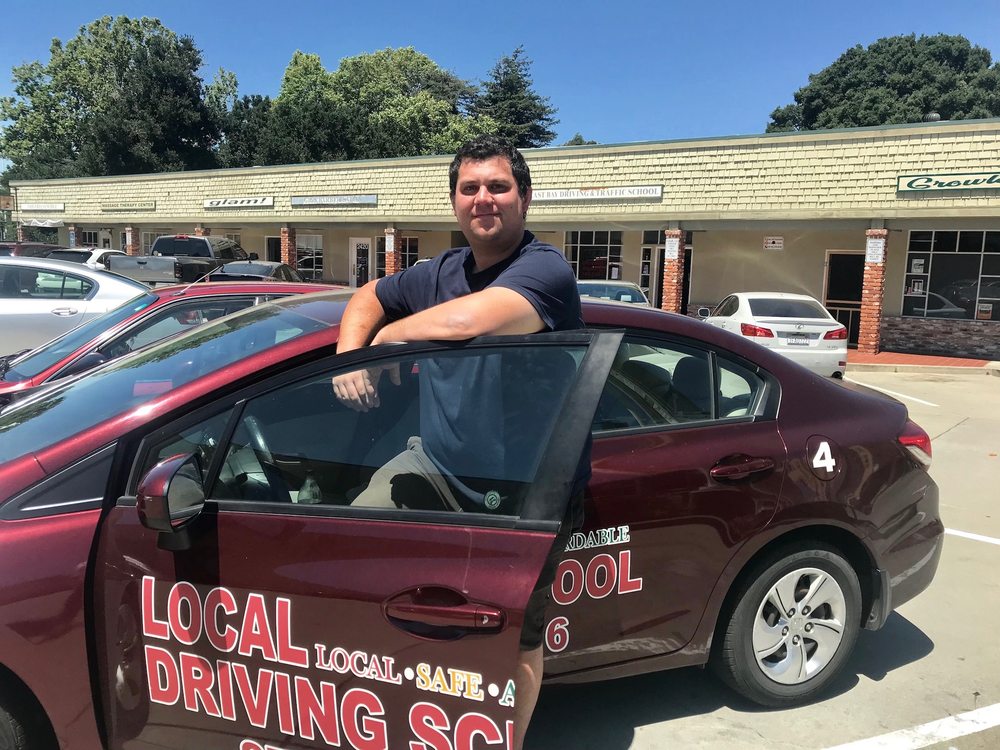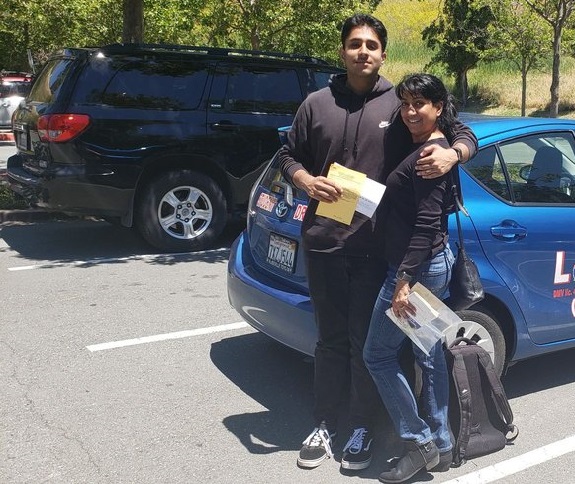 40 verified review(s)


Before my first lesson with Kirt i was a bit nervous & wary of driving but with Kirt's feedback, encouragement, and faith, i definitely gained a new found confidence. He also made sure to give me the handbook which definitely  helped me prepare and review what i needed to work on for the test. He went out of his way to be the one to take me the day of & i couldn't be more thankful. Im so glad i got to work with such great instructors & i believe that with out their help i wouldn't be able to say that i have my LICENSE!


I've purchased their package of:
three 2 hour each driving lesson along the DMV test with using their vehicle.

IF your like me and don't have anyone in your personal life to help you drive on your own time, sign up with this driving school.
In my personal opinion and if you aren't a fast pace learner like I am--
Three lessons aren't enough, I highly suggest you call and take extra classes, as many as you need before you take your DMV test.

THE MORE PRACTICE THE BETTER.

I've had ALMOST every driving instructor they have and ALL OF THEM HAVE BEEN GREAT, AMAZING PEOPLE and PROFESSIONAL.

High light of things I remembered from each staff that made me grow as a safe driver.

-Erika- Stay in your lane! helps me adjust my wheel*
-Dan- Learned how to properly stop at a stop sign and practiced how to get the basics of steering the wheel and guided me on my first freeway ride.
-Norberto- taught me how to drive in tight lanes, in El Sobrante neighborhood
-Iris- Stay in your lane! glance at your mirror and see if your near the broken yellow lines.

-Nicole who works in the office and took me to my DMV test on an emergency basis, Thank you for always helping me out when I make that call to your office every time I do a payment and driving appointments, you always take care of me in regards of those two things all the time and that I am very grateful. Your personality is great.

To everyone who is thinking about driving school or putting their teen in driving school. PLEASE TAKE MY ADVISE and PURCHASE a few more lesson for you or your teen IF it takes you longer to get comfortable on wheel. Don't blame the driving instructor or company if you or your teen didn't pass that DMV test. Let's be real here, we all have different learning capabilities and if you need more lessons, do so and call Nicole and she will be happy to help you out.

Don't be a dick to these instructors, they are helping YOU to gain a new skill in life and that's pretty freaking cool.

P.S I passed my test and now I have my licence, Thanks to this company and their instructors.


I had 5 lessons with Kirt, he was very patient and he made me feel confident while driving. He gave positive reinforcement for the things that I did well. He made aware of the importance of scanning and always watching for bikes and pedestrians. He taught me how to back up and park properly and we also went into the highway 2 times.

I highly recommend him as he not only cares about passing the test but becoming a safe driver.
Driver Training
The California DMV requires anyone under the age of 17 ½ to take drivers ed and a minimum of six hours of behind the wheel training in order to be eligible to receive their driver's license.
The driver training is split into 3 two hour sessions and an instructor will meet you for the instruction. The skills you will learn during the training include:
Introduction and overview on vehicle components, indicators, and systems.
Basic driving maneuvers
Lane position and sharing the road
Turning and intersections
Parking and backing maneuvers
Entering highway traffic
Exiting highway traffic
Driving on freeways and multi-lane roads
Adjusting speed to traffic and road conditions
Best safety practices
Online Driver Education
If you have not already taken a 30 hour driver education course you can also book and complete that course online.
California Drivers Ed Online course will fulfill your 30 hour mandatory DMV driver's education requirement.
For every purchase you make directly through DmvEdu.org, 10% of our fees goes to a charity of your choice!