Find a California Driving School & Sign Up for Behind-the-Wheel Driving Lessons
The Pacific Safety Center was established in 1953 as a private, non-profit, non-governmental, educational organization. For over
50 years, the Center has been committed to making our communities safer by providing training, education and safety programs.
Our Online Courses
Once you purchase your package a representative will be in touch to schedule your instruction.
6 Hours Behind the Wheel Training
Includes 3 2-hr lessons with a licensed DMV Instructor.
Photos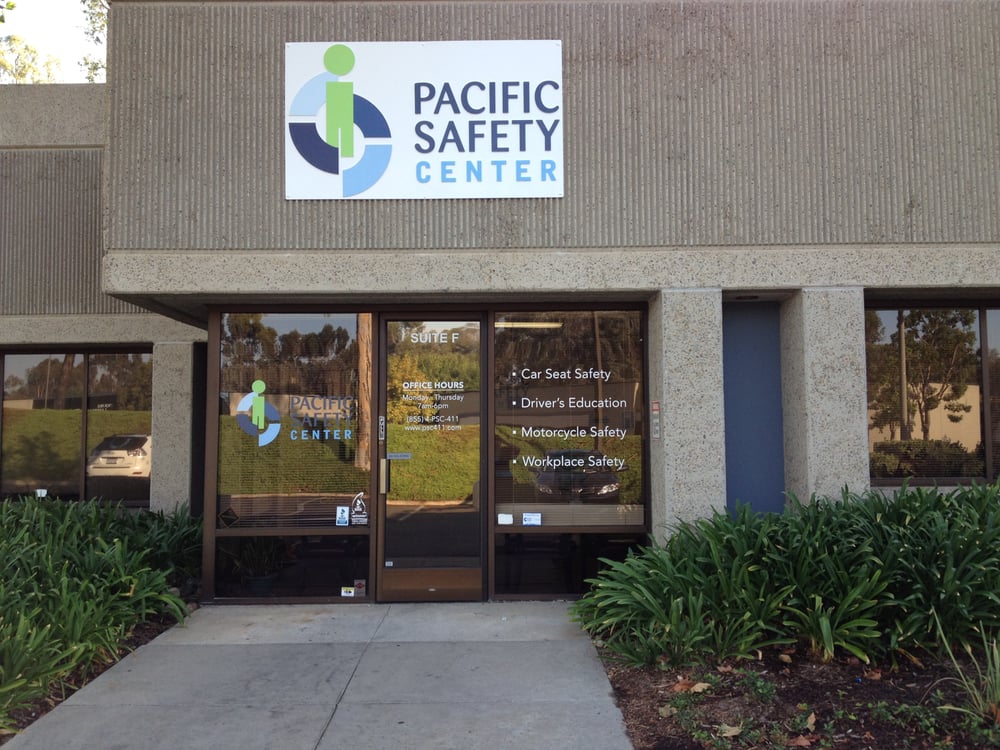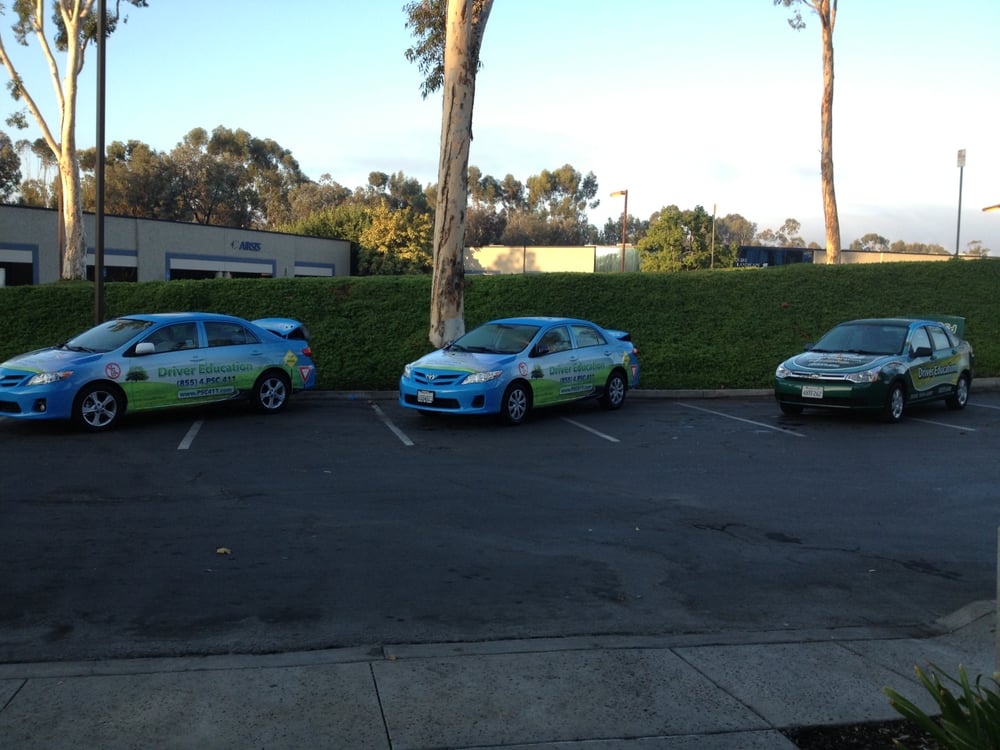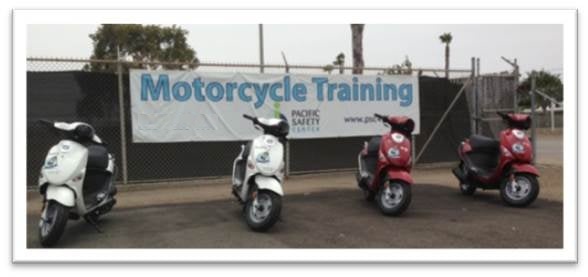 40 verified review(s)


Johnny is a terrific instructor! He did a great job in helping me get rid of my fear for driving from my first class as a beginner till the day I took my driver's test and got the license. He is very helpful and flexible, tries to squeeze in a class with very little notice too. He stayed in touch and helped me work on my driving even when I moved out of the city!!! The classes with Johnny were very helpful and taught me the basics and safe ways to follow. I'd recommend this school and Instructor Johnny Payne anyday. He is an awesome fun instructor to learn drivign from. :)


TAKE THE MOTORCYCLE CLASS WITH A DIFFERENT ORGANIZATION.

I completed the classroom portion and when I showed up to the riding portion of the class, the "mechanic was out sick all week" and therefore, the instructors were a bike short. They said to call the office to hash it out with them. I was sent home unable to finish the course.

When I called the office, neither phone number worked (busy signal consistently) and when they finally responded via email, the office personnel offered a "free" reschedule...I told them a discount for the course was due for the negligence on their part for having a student show up to class without provided, guaranteed course materials (motorcycle) as part of the contract. They offered 10% off which I told them was "laughable." I explained that if I showed up with improper clothing, for example, I would be sent home and forced to pay a ~$70 reschedule fee. 10% of the course cost is half the cost of the reschedule fee, so they hold their paying students to a standard they can't meet. Total lack of customer service, poor communication, and I will say I'm not the only student in the motorcycle course who was unhappy, but they can speak (or not) for themselves. Still waiting on a refund over a week later.

There are other CMSP courses, so I'd highly recommend attending another course. PSC is total trash customer service, a dying breed of an old-world business model.


Although I had some riding experience prior to the class, I decided that a safety class would benefit me greatly. A majority of the instructors were amazingly helpful and in the end, I successfully completed the course.

A year before this class, I was involved in a riding accident that left me with a broken leg. More safety training was definitely needed to get my confidence back up. When I signed up for the class, I read and understood all the policies and late fees. After range day 1, I was feeling pretty good about it all and was excited for the second classroom session. I left my house with plenty of time to get there, but before I even got to the highway, I came across a stranded motorist (young, pregnant, and alone) in need of assistance. As I am a decent human, I decided that I had time to help. Once I helped the driver change her tire, I left to the class. When I arrived, the Harley service center guy sent me to the wrong classroom. By the time I made it to the right place, I was 7 minutes late. The instructor looked me up and down and asked if I had been waiting in the other classroom. I honestly answered no. She then told me since I was late, I was dismissed. Being a grown person, I took my consequences and left, although I wanted to stay and argue. Keep in mind, this was after one person showed up almost 15 minutes late on the first range day and was allowed to stay. I immediately emailed their main office and explained the situation. Of course, they had no sympathy, so I paid another $65 to reschedule the remaining sessions.

So on I go to my next classroom session. I arrived about 15 min early and was the first to arrive. Class was scheduled to begin at 1 pm. As I was siting there, 2 people filtered in 6 minutes late. Another arrived 10 minutes late. The last person showed up almost 18 min late. All of those late-comers were allowed to stay and were not required to pay the $65 rescheduling fee. I even have documented evidence of their lateness. I explained my situation to the instructor on a break and his explanation was that not all instructors are the same. I took this to mean that they do not apply their policies consistently.

After I completed that session, I was pretty annoyed by their arbitrary use of their policies. Yes, I understand that I was late and had to suffer the consequences, but why not apply to policy to everyone else who was late? For the first classroom session, one guy was about an hour late because he was buying is first Harley. Why was he allowed to continue when he missed a full hour of classroom instruction? I emailed them to ask how their policies are applied and why it is not consistent. I never got a response to that email.

While the actual training and a majority of the instructors are absolutely worthy of 5 stars, their inconsistent application of their policies and their inept response from their office personnel earn them the craptacular review I am leaving. It is not fair to apply the policy to one out of 10 latecomers. If only I had received a response from their main office... Like Pacific Safety Center, I am only applying my bad review policy to the one instructor that dismissed me and their inability to respond to a (extra) paying customer. Even though they were mostly good, they get a bad review for being so late in responding to my emails. See how that works?

Word to the wise: If you take this course, DO NOT BE LATE, for any reason. It will cost you.
Driver Training
The California DMV requires anyone under the age of 17 ½ to take drivers ed and a minimum of six hours of behind the wheel training in order to be eligible to receive their driver's license.
The driver training is split into 3 two hour sessions and an instructor will meet you for the instruction. The skills you will learn during the training include:
Introduction and overview on vehicle components, indicators, and systems.
Basic driving maneuvers
Lane position and sharing the road
Turning and intersections
Parking and backing maneuvers
Entering highway traffic
Exiting highway traffic
Driving on freeways and multi-lane roads
Adjusting speed to traffic and road conditions
Best safety practices
Online Driver Education
If you have not already taken a 30 hour driver education course you can also book and complete that course online.
California Drivers Ed Online course will fulfill your 30 hour mandatory DMV driver's education requirement.
For every purchase you make directly through DmvEdu.org, 10% of our fees goes to a charity of your choice!