Find a California Driving School & Sign Up for Behind-the-Wheel Driving Lessons
A state licensed, certified professional driving school since 1968, fully bonded & insured.
Specializing in getting your teen educated, confident and experienced on the road safely and in a timely manner.
Our Online Courses
Once you purchase your package a representative will be in touch to schedule your instruction.
6 HOURS BEHIND-THE-WHEEL TRAINING
6 Hours of Behind-the-Wheel Training with DMV Licensed Instructor.
6 HRS. BEHIND-THE-WHEEL PLUS ONLINE DRIVER'S ED PACKAGE
6 HOURS OF BEHIND-THE-WHEEL TRAINING PLUS ONLINE DRIVER'S ED PACKAGE.
Photos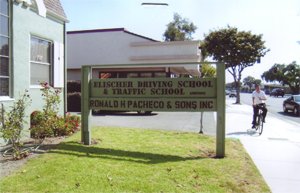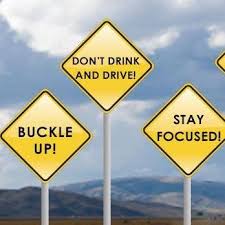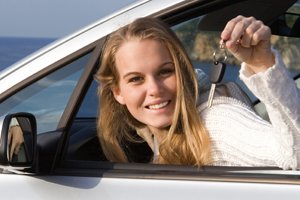 11 verified review(s)


for all three times I have been tutored, I have had a comfortable and a very educational experience. It is clear that the instructor is knowledable in what he is doing, because he would give great advice and would correct a problem I would have before I even realized there was one (ex. my tendency to drive fast, when to begin breaking at a red light in the distance, etc.). The instructor definitely makes me more relaxed and confident in my driving abilities. I would recommend this company to my friends.


Do not be fooled by the low star rating of this company. Because I kid you not they are the best. I booked with another company (from monterey) and I ended being traumatized the teacher there got me scared and for weeks I didnt want to drive. I didn't complain about the teacher but I just discontinued further lessons with them. I FOUND ELISCHERS! MAN!!! NOAH is the best. He is patient.. doesnt rattle me out . He just brings out the best in you. If you a scaredy cat like me and thinks u will never learn how to drive , ask Noah to teach you... 3 sessions maybe? Yeah for real!!! U will learn. If they are ever late?? It's because they are teaching someone ahead of you and that someone needs not to be rushed and needs all the attention they could get for their money and of course to learn.


When we started the drivers training process a few ago with child # 1 we called a few schools and Elishers was the only one to return our call. They were professional on the phone and were able to accommodate my kids school and activity hours. My daughter rode with John over two years ago and my son just recently with, I believe, Noah. Both kids had great experiences and felt comfortable with their respective driving instructors.
We're all out of kids, but if I had to make a recommendation for friends, it would definitely be Elishers!
Driver Training
The California DMV requires anyone under the age of 17 ½ to take drivers ed and a minimum of six hours of behind the wheel training in order to be eligible to receive their driver's license.
The driver training is split into 3 two hour sessions and an instructor will meet you for the instruction. The skills you will learn during the training include:
Introduction and overview on vehicle components, indicators, and systems.
Basic driving maneuvers
Lane position and sharing the road
Turning and intersections
Parking and backing maneuvers
Entering highway traffic
Exiting highway traffic
Driving on freeways and multi-lane roads
Adjusting speed to traffic and road conditions
Best safety practices
Online Driver Education
If you have not already taken a 30 hour driver education course you can also book and complete that course online.
California Drivers Ed Online course will fulfill your 30 hour mandatory DMV driver's education requirement.
For every purchase you make directly through DmvEdu.org, 10% of our fees goes to a charity of your choice!