Find a California Driving School & Sign Up for Behind-the-Wheel Driving Lessons
A AAAffordable Driving School opened its doors in 2000. During the beginning we only offered Behind The Wheel Training. Two years later we started Drivers Educaton.
We are located in a part of San Diego, California called Normal Heights.
Our Online Courses
Once you purchase your package a representative will be in touch to schedule your instruction.
6 Hours Behind the Wheel Training
6 Hours behind the wheel lessons
Photos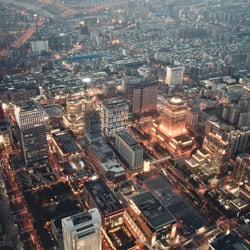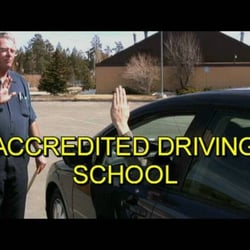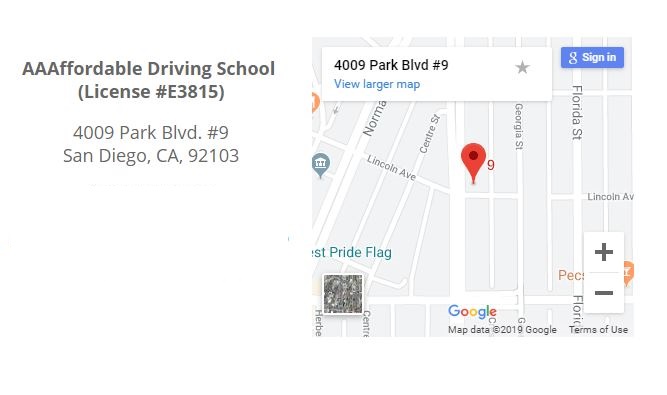 25 verified review(s)


My driving skills have improved so much because of Lenard!!! Seriously the best driving instructor ever !! So fun to drive and learn from him! And Connie is the sweetest! I 100% will refer friends family and everyone to come here! Totally awesome


For a company that offers driver lessons you must not want customers! Just tried to call you and no answer and voice mail is full! Horrible business practice!  Don't bother responding and I won't do business with you

This company when you call one won't answer call, their voice mail doesn't state who they are, hours of operation and their mail box is full. This is an amateur company that is out to make a quick $ at our expense! So so not recommended this company to anyone! Save your money and time cause the won't answer first time regardless!


My daughter did her behind the wheel driving with Mr. Tucker. She was very nervous but he was so patient with her. She received a 100% score on her driving test. Thank you all!
Driver Training
The California DMV requires anyone under the age of 17 ½ to take drivers ed and a minimum of six hours of behind the wheel training in order to be eligible to receive their driver's license.
The driver training is split into 3 two hour sessions and an instructor will meet you for the instruction. The skills you will learn during the training include:
Introduction and overview on vehicle components, indicators, and systems.
Basic driving maneuvers
Lane position and sharing the road
Turning and intersections
Parking and backing maneuvers
Entering highway traffic
Exiting highway traffic
Driving on freeways and multi-lane roads
Adjusting speed to traffic and road conditions
Best safety practices
Online Driver Education
If you have not already taken a 30 hour driver education course you can also book and complete that course online.
California Drivers Ed Online course will fulfill your 30 hour mandatory DMV driver's education requirement.
For every purchase you make directly through DmvEdu.org, 10% of our fees goes to a charity of your choice!