We've concluded our review of submissions for our "Youth Forward" scholarship. In addition to running one of the best online drivers education systems in California, our mission has been to encourage and support those teens that "give back" to their communities through volunteerism. The response to our scholarship essay contest was tremendous. Clearly, the spirit of volunteerism is alive and well in this generation!
About the Essays
All the essays were very inspirational and joy to read by our staff. We are so glad to see so many thoughtfully written essays and just how earnest the intentions were of the participants, in terms of bringing about a better world through your efforts in volunteerism. All participants have chosen to make a difference in this world and bring hope to those in need, even when sometimes things may seems quite negative. And so everyone that submitted an essay should commended for their volunteer efforts!
Our hope is that, going forward, everyone who participated will continue their community service as the next generation to lead and serve communities and governments. And it is up to youth in general as to whether we become a members of a more compassionate society, where we choose to get involved and make a difference in this world, or whether we take a more selfish route. Thanks to everyone who participated as they made a decision to get involved and volunteer time, energy, and heart for a better world. In this everyone is a true winner!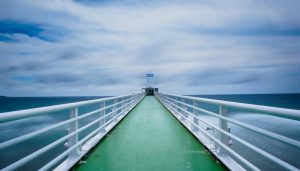 And Now for the Winners
Here's a brief summary of our winners. First, the winning award goes to Alissa Edgington of Schertz Texas.  Alissa described her volunteer work at The Academy at Morgan's Wonderland, working with special needs students. In her own words,
My favorite part of working at The Academy is seeing the growth in the students as a result of everyone's perseverance. I love seeing the shy students alive with energy while playing music or dancing. I enjoy hearing the vocally-challenged speaking with more clarity and annunciation. I am especially proud when witnessing and hearing about their breakthroughs, knowing that I am a part of the team making those differences.
You can read her complete essay, here.
Second,  the runner up essay goes to Marcus Josey of York, PA. Marcus is truly inspirational as he was diagnosed with high risk Acute Lyphoblastic Luekemia at age 17, and has turned that experience into a positive example for others of personal perseverance and inspiration.  His volunteerism has been to speak and mentor others to raise awareness of cancers that affect young persons. In his own words,
Being diagnosed with high risk Acute Lyphoblastic Leukemia at age 17 during the height of my recruiting process as a quarterback for football has been both detrimental but also a blessing in many ways. I can't imagine that anybody would ever want to go through chemotherapy, spinal taps, bone marrow scrapes, bone pain, the loss of school during my senior year, and the loss of sports. However, even though I have lost these things, along with lots of weight, my hair, and my overall social life, I have also gained a lot. My diagnosis also affected me in positive ways.
You can read his complete essay, here.
In summary, we are truly thankful for the submissions from young people from all over the country about the volunteer spirit in these United States.