Name: Mariah Shirlanne Cleary
From: Tompkinsville, KY
Grade: Senior
School: Monroe County High School
Votes: 0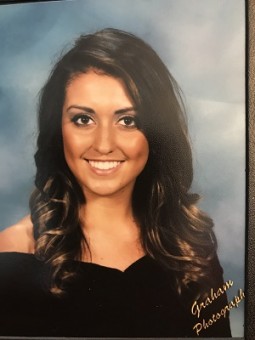 One of the most beneficial and enjoyable volunteer activities I have been involved in is working
with younger swimmers. When I was eight years old I began swimming
on swim team thirty miles from where we lived, as we did not have a
local swim team. I swam for two years with the YMCA in the adjoining
county. In 2010, our county had built a wellness center, with a
pool, and I started swimming with our newly formed local swim team.
Since I had been on a swim team, developed techniques, and swam competitively, normally, I was
asked to demonstrate drills and techniques to all the swimmers. I
also worked one on one with many new swimmers over the years to help
them improve their strokes and achieve time standards. Volunteering
became very enjoyable and I felt productive in helping others.
Soon I volunteered after practice, most of my middle school and all my high school years,
helping new swimmers or swimmers who just wanted extra help. I
enjoyed helping the swimmers improve their swimming techniques and
playing games with them to help improve their speed. It just seemed
like a natural thing to do, helping others always made me feel happy
inside.
About two years ago, we had a new swimmer to join the team who loved swimming as much as I did. I
noticed she had that same motivation and love for competition as I
always possessed, so when the coach suggested I work with her, I
started immediately. I began helping her each week, first with
diving, then with techniques. Often, I would race her to push her to
get faster and it worked; she seemed to advance quickly and made her
state cut for KY Swimming on our USA team. I was so excited to see
her qualify to swim at the State Championships. She cut her time in
the Preliminary Events and advanced to the Finals where she placed in
the top sixteen.
I felt such an accomplishment seeing our hard work pay off. I was so happy for her and I could see
it in her eyes how proud she was of her accomplishments. I am
thankful for being a small part of her success in swimming.
Volunteering felt great and it was my way of giving back. Seeing
such positive results made it all worthwhile and it also motivates me
to volunteer in other areas for the rest of my life.
I have been blessed in many ways, but mostly when I give of my time and help others with what
ever they need. I am thankful for the opportunity to do little
things to help impact the lives of others and I only hope that those
I have helped will also volunteer to help as it is a gift that will
do as much for them as it has for me.