Name: Brianna Faith Braddock
From: Bushland, TX
Grade: briannabraddock077@gmail.com
School: briannabraddock077@gmail.com
Votes: 0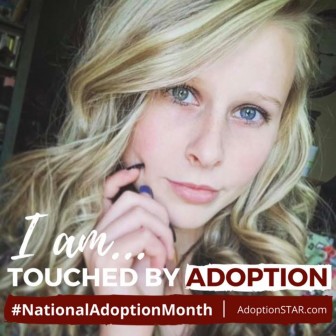 Brianna Braddock's Life Plans

I grew up around animals and have always had a passion for them. I have
always considered being a veterinarian because of my love for them
and the need to help them. The attributes I have that I believe will
enhance my career are: ability to talk to people about the diagnosis
and treatment plan for their animals; being able to calm down animals
when they are stressed and or injured in order for the vets to
diagnose and treat them; my ability to name any breed of canine
whether mixed or purebred, and most breeds of felines; I am a quick
learner if it is hands on and mild paced; I am able to work in a
stressful or calm environment; I can handle dangerous animals; and I
have a determination in classes to get to my future plans. My
planned major is Animal Science and my hope is to become a
Veterinarian in the future. I plan to attend Amarillo College for 2
years and get my Associate Degree. Then I plan to attend WTAMU and
get a BS in Animal Science. Following that, I plan to apply to Vet
school. I really want to go to Colorado State University or Texas A &
M University and pursue being a Veterinarian. I am attaching my
resume and you will be able to see my passion for animals and how I
have spent hundreds of hours volunteering on their behalf. I have
volunteered with the following advocate groups: Amarillo Humane
Society, Amarillo Zoo, Dove Creek Equine Management and Rescue
Center, 7 Star Therapeutic Riding Center, ASPCA, Girl Scouts, Hope
Vet, and Panhandle Paws of Hope. I have not limited my volunteerism
to just work with animals. I have also volunteered at a summer camp
for students in homeless situations for several summers, Care Net and
Girl Scout projects. As of May 2017 I completed my Sophomore year in
high school and I made a decision to graduate from high school a year
early. I took 2 extra online classes the following summer. Then in
the fall I took an additional online class as well as doubled up on
English and Math to make my goal accomplished. It was a lot of work
on my part, but I stuck to the course and I will graduate at the age
of 16 from Bushland High school in May 2018. I attended AACAL to
pursue getting certified as a vet tech while in high school. I have
over 160 hours of the 300 required for certification. I will take the
Vet Tech test this spring. At this point I will have enough credits
to receive the following endorsements on my high school diploma:
Foundation plan; Endorsement in Business and Industry Agriculture,
Food, and Natural Resources in Animal Science Concentration;
Distinguished; and Multidisciplinary Endorsement Pathway in
Multidisciplinary Concentration. Due to my goal of graduating early I
had to give up some things I really loved being a part of which were
ASL and Band. I had to sacrifice some things I loved to do so I could
do more of the things I wanted to do which was graduate a year early.
I feel that my resume demonstrates my passion and perseverance rather
than an innate talent. I love animals and I want a job that I love as
well. I have a calling to work with animals and I challenge myself
whenever I am around them. When I get knocked down I get back up. I
may not be the smartest person in the room, but I will strive to be
the grittiest. My grit may matter more than talent when it comes to
animals.