Name: Martin Ernst Tanjuaquio Ruga
From: Renton, Washington
Grade: 12th
School: Liberty High School
Votes: 0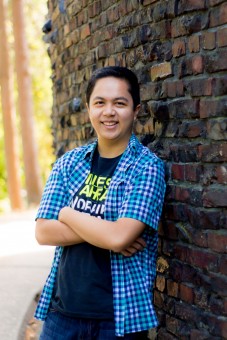 When I volunteered early in my high school career, I chose to volunteer
with my church to help the homeless in Seattle, Washington, with the
help of Union Gospel Mission, an organization whose mission is to
battle homelessness. I chose to help with my church because I wanted
to help people in Seattle who were struggling by themselves without
proper housing, food, and someone to listen to their life stories.
Over the two times that I chose to help with my church, I have volunteered
a total of 80 hours. When our church volunteered, we volunteered for
the whole day and helped in various ways. Responsibilities I shared
during the time that I volunteered included recycling bikes, cleaning
used shoes, serving meals, and just sitting down with the homeless
and having a genuine conservation between two human beings. We always
did something new every day, and that made volunteering exciting
because of the anticipation of who I was going to help today.
The most challenging thing that I had to do was have conversations with
the homeless people that I encountered because of the extreme
contrast in lifestyles and daily routine. Sometimes, it was so
difficult for me to have conversations that I would usually let my
other group members engage in conversation and just let me jump in
every now and then. However, I would always try and give my best
effort to involve myself in these conversations.
As a volunteer, what gave me the most satisfaction was seeing the people
that we helped smile. I did not always expect a thank you, but just
knowing that my church group and I made peoples' days better was
enough thanks for me. Volunteering has taught me several things. It
has taught me how to be grateful for everything that I have and how
to engage in conversations with people that are very different from
me.
In the future, I see my activities as a temporary help to homeless
people that hopefully will lead to them getting out of homelessness
and into better living situations. From my perspective, "forward
looking" means looking at long term affects and how little actions
can have big consequences. Volunteering, especially as a Christian
within a Christian organization, involves looking forward at planting
little seeds into peoples' lives. Through helping the homeless, all
we can do is hope that they can not only turn their lives around
financially, but also spiritually. Through my volunteer activities, I
hope that it positively impacted people and restored some of their
hope for a better future.

If I were to come back some time in the future, I think that my
volunteer activities would have definitely made a difference. It has
always been my belief that every little decision that I make always
has a consequence in the future, whether it is good or bad. As a
group, I know that our volunteering provided people with bikes,
shoes, food, clothes. And all of those things can make a difference.