Name: Parker Bird
From: Smithfield , VA
Grade: 12
School: Peninsula Catholic High School
Votes: 0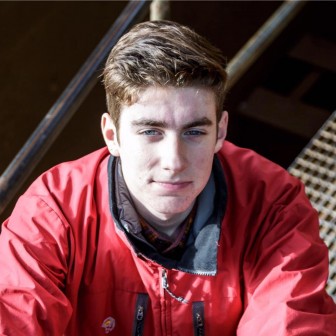 Parker Bird
Attending Indiana University's Kelley School of Business in the Fall
Graduation
Year : 2022
Phone Number: (757) 708-0915
Email: 18phbird@peninsulacatholic.com
Having grown up in the small town of Smithfield, consisting of about 7,000
people; even in such a small community, I've witnessed economic
turmoils. I've seen little "mom-n-pop" shops dwarfed by
monstrous chains and retail giants, I've even watched as the single
company that my hometown was founded upon, was outsourced overseas.
As I walk through the single street that composes the "downtown"
area, I look in astonishment at the empty windows and the countless
signs that read "for lease". I knew for a long time that I wanted
someone to stop this economic cycle that could ruin the lives of
anyone within a matter of days, but I never really knew how I could
be part of this change until I discovered entrepreneurship.
When I hear kids around me discussing career paths, I slowly realize that no
single career path is right for me, but instead, I dream of building
and creating careers for other people, building companies that
benefit me because of their benefit to my community. I want to be
able to create something not for myself, but for those who I've
watched trek to their unstable jobs, for those who had to tell their
kids there wouldn't be a Christmas because of a company-wide
layoff, or for those who couldn't afford sleep as they scrambled to
pay bills. Every day, I progress myself further to try and explore
the endlessly complex world of entrepreneurship, simply trying to
take action towards my goals!
Looking for my first entrepreneurial venture, I started a social media
marketing agency called Social Sequencing. My company actively helps
businesses gain a fighting chance at competing with the ever emerging
retail giants. Although my existing business experience is limited,
it was enough for me to confirm my passion and dreams of becoming a
business owner, as I fell in love with the thrill of having full
control of the startup process and even the thrill of the smallest
things like watching Facebook ad results come flowing in! Although my
business reach is limited because of my lack of experience, I've
caught the virus! My list of ideas and profit maximizing strategies
could go on forever but for the sake of the word restrictions on this
essay, I will end prematurely. It's someone with my kind of passion
and drive for business that the world needs enrolled in colleges in
order to continue on with the impressive cutting-edge research,
innovation, and entrepreneurship!I never want to work for anyone but
myself and will always seek to build up my community around me before
I worry about building up my bank account! Through my education in a
college environment, I'll have the ability to expand my
entrepreneurial skills, have confidence in my future ventures knowing
I have a strong platform to build upon, and more importantly be equip
with the knowledge to go make innovating and truly revolutionary
changes in our quickly changing world! With that being said, my
platform isn't one that just appeared out of thin air. I have
meticulously researched and crafted my personal leadership abilities
in order to demand and earn the respect of not only my peers but my
employees and potential clients. My three most important leadership
qualities are the ability of confidence, creativity, and
trustworthiness. Without confidence in yourself and your ideas how
could you expect other people to stand behind you and trust you as a
leader? With leadership also comes a problem solving creativity that
is essential for any leader. Without a knack for creative thinking
and the ability to "think on your feet" people will ultimately
lose faith in your ideas and leadership! Lastly, a true leader must
have the trust of his audience. Without a level and understanding of
trust, leadership certainly isn't possible. I've learned these
skills through years of experience and have effectively applied them
to my everyday life and will continue to learn about leadership and
use those skills to pounce on my future ventures in entrepreneurship!