Name: Jacqueline Kaiser
From: Des Plaines, Illinois
Grade: jkaiser8442@oakton.edu
School: jkaiser8442@oakton.edu
Votes: 0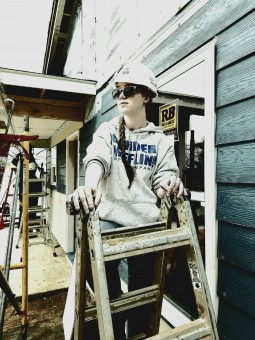 Jacqueline M. Kaiser
Personal Statement
Regardless of race, religion, cultural background, physical appearance, gender
identity, sexual orientation, or economic status, every person
deserves to be respected, and to feel dignified, and significant. It
is my daily mission to embody this idea, one person at a time. What
makes me feel personally fulfilled is to see the smile dance across a
child's face, to see a young girl's posture grow taller and her
chin rise above the horizon, to see a peer's determination,
interest, or sociability, flourish as a result of a conversation, a
compliment, or a word of encouragement.
Last February, I was searching for a place to volunteer my time, and
became involved in Future Leaders, a program whose goals include
building confidence, increasing self-esteem, fitness, and social
skills in youth, ages eight to thirteen. As a volunteer, I fulfilled
the roles of mentor, game leader, and participant, to constructively
interact, converse, and offer emotional support to the children who
attend.
My first ever time volunteering for Future Leaders, I introduced myself
to my fellow mentors and to the twelve kids sitting and snacking
patiently in the multi-purpose room at the Leisure Center. The
mentors and staff were very friendly, and so were the kids, but there
was one girl in particular who stood out to me, a nine year old girl
named Melanie.
During open gym, she stood alone, silently, observing the other kids play,
but not feeling comfortable or confident enough to join them. I
approached the timid girl, and asked her what she wanted to play. She
looked down at the colorful gym flooring, with her hand slightly
masking her mouth, muttering "Uhh." I then asked her what her
favorite sport was, to which she replied quietly, "Uhh,
basketball," and looked up at me, with the hint of a smile. I
waltzed over to the supply closet, grabbed two basketballs, and
handed one to Melanie. We began shooting hoops, taking turns,
demonstrating patience and mutual respect. As we played, I
congratulated her for every successful shot, and encouraged her to
try again when she missed. Furthermore, I engaged Melanie in
conversation, asking her simple questions about herself, like what
her favorite color was, and how many siblings she had.
The more we talked and played basketball, the more comfortable she was,
and the more she began to wholeheartedly smile and laugh. When I
missed the basket, she even began encouraging me to take another
shot. In the matter of an hour and a half, I witnessed a remarkable
transformation in a young girl's confidence, self-esteem, and
willingness to participate.
I volunteered at Future Leaders every second and fourth Thursday of the
month, until I graduated high school, hoping to achieve the same
positive impact, one child at a time. November 15th, 2016, I was
honored to receive the 2016 Maine Township Youth Leadership Award for
my dedication to establishing a sense of self-importance in youth,
and will continue to devote myself to the development of dignity in
others every day.