Name: Rowan-Haley Naas Burns
From: Mount Pleasant , South Carolina
Grade: 12
School: Academic Magnet High School
Votes: 0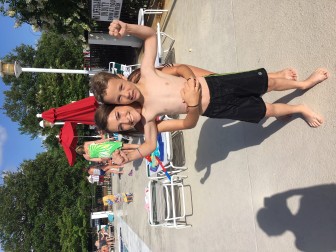 Growing up in a community that encouraged volunteering at every turn, it was
expected of me to volunteer as soon as I was old enough. However, the
satisfaction that came from volunteering at animal shelters or local
marathons was very minimal and I felt I wasn't making a personal
difference in people's lives. Fortunately, I was able to discover a
group that made a huge difference in lives on a personal level-The
Cuddles Ministry. The Cuddles Ministry is a group from my church who
crochet blankets for children suffering from cancer. They make a huge
difference in these children's lives and bring great happiness in
times of depression. The joy these people brought to sick children's
lives inspired me to do the same.
As a child, I always looked up to my grandma, an oncologist, who went to
work every day and helped patients in need. She did the best she
could to make their lives enjoyable, no matter what it took. She came
home every night worn out, but never complained, and was always ready
to go to work the next day. As I grew up watching her, I knew I
wanted to make the difference she made in the lives she touched and I
was finally able to accomplish that through the Cuddles Ministry,
where I was able to make children happy even when they were in pain.
In addition to the difference the Ministry made in children's
lives, this volunteer opportunity was relatively simple, I could
crochet at my own pace, which was only about 2 hours a week (since
August). In fact, the only challenge from this opportunity was
learning how to crochet, which while it took awhile, I was finally
able to master. The satisfaction I received from crocheting was so
immense, it can't be put it into words. The feeling you obtain when
you help someone who doesn't ask for it and brighten their stormy
days is amazing. Some of the smallest things make the biggest
differences.
I hope my volunteer work has made a huge difference in these children's
lives, however it's not what I aim for. I aim for making even the
tiniest difference in one person's life, making them smile, making
them aware that people are praying for them. I believe that my work
could inspire surviving patients to continue my work later in life
and crochet and advocate for sick children. Their survival stories
could provide the strength these children need to push through. I
know my work will continue, I just hope that it continues making the
difference it does today.