Name: Holly Catherine Singer
From: University Park , Pennsylvania
Grade: College Freshman
School: Penn State University
Votes: 0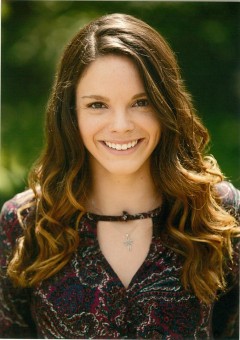 During
high school, I spent time throughout the year, and ten days each
summer, volunteering through the Appalachian Work Camp. I had the
opportunity to build and repair homes for families in need in
Booneville, Kentucky. While not only changing their lives, but
allowing the experience to change mine, This was an amazing
opportunity to change the lives of two people, while also changing
mine. I have gained the most satisfaction and knowledge through my
experience with Harold and Dela, an elderly couple that I built for
in the summer of 2016.
The
expressions on the faces of Harold and Dela as they opened the door
to their new home may have changed my life as much as the new home
changed theirs. Until that very moment, the elderly couple lived in a
small shack in rural Kentucky with no indoor plumbing and walls that
were caving in around them because of a termite infestation.
Helping
my grandfather with yard work, doing my mother a favor, and tutoring
friends and classmates are all rewarding. However, there is something
significant about improving the lives of total strangers that has
changed my life. The feeling of accomplishment after handing over the
keys to their new home is one I will never forget. Harold and Dela's
new home demonstrates the efficiency of a group of determined people
who are working towards a common goal. As a college student on the
career path to a degree in Civil and Environmental Engineering, I
believe that having the same mindset while in the professional work
environment will lead to success. Being an engineer means working as
a team and solving problems, both of which require positive and
hard-working attitudes.
My
biggest challenge as a volunteer is relating to the people and
families that I do the work for. Seeing the poverty and misfortune of
such loving, happy, and appreciative people is extremely
heart-breaking. As fulfilling as it is to help these people and make
a difference in their lives, no amount of work ever feels like
enough.
When
asked what forward looking means to me, I think about how something
would apply in a positive way to future situations that I may
encounter throughout the remainder of my life. My involvement with
the Appalachian Work Camp and Harold and Dela's is forward looking
in the way that it reminds me that happiness
is found within myself; not by possessions, financial conditions, or
unfavorable situations.
Despite their conditions, Harold and Dela were genuinely joyful
people. They taught me that having a certain attitude is a choice. I
strive to live in the same way that Harold and Dela do. My goal is to
put forth a positive attitude each day, regardless of the obstacles I
face. I know that this will help me, as well as every person I
encounter, throughout my life.