Name: Audrey Ellis
From: Phoenix , Arizona
Grade: 12
School: Sunnyslope High School
Votes: 0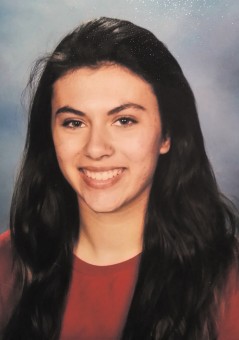 My school founded a program called MUSIC. (Musically United Students
Inspiring Children). This group consists of high school musicians who
travel to local middle schools and tutor young musicians. As a member
of my school's band I was excited to help aspiring musicians
because music is my passion. In my community, music programs are
heavily underfunded, resulting in a lack of participation and unideal
amounts of instruction. Many of the children at these middle schools
don't have the means to pay for personal tutors. MUSIC aims to
reach young musicians and give them the opportunity to continue their
interests. For the past two years, as a tutor, my responsibility was
to tutor two-three times a week for one hour with a prepared lesson.
The most challenging part about tutoring is having to work with
different instrumentalists at different levels. Oftentimes tutors are
understaffed, and I have to work with instruments outside of my
comfort zone. However, regardless of the difficulties I face, it is
satisfying to see young musicians succeed.
This program has taught me how to become a leader. Through tutoring, I am
more patient and articulate, and I learned how to make teaching
something difficult and frustrating fun. I have also improved myself
as a musician through teaching others. Additionally, the benefits of
this program extend throughout my entire community. The links
established through this program encourage children to stay involved
in their communities. These kids are more likely to join high school
band programs throughout my city. This program also inspired other
high schools to start similar initiatives. With more high school
musicians helping middle schoolers, music programs across my city now
have established roots that will allow music to thrive for years to
come. This program "looks forward" because it aims to create a
repeating cycle, allowing music programs to prosper. Looking forward
means that the actions committed one day will inspire similar courses
in the future. If children are taught and motivated through music,
they will remain a musician, hopefully inspiring others as they were
once inspired. My actions have made a difference in the long run; the
children that I have tutored have already begun to fulfil the cycle I
hoped to establish. They intend to continue in music through high
school and I foresee them as the future leaders in music education
that I once was to them.
Although music education is not aligned with my career goals, I intend to play
music the rest of my life and utilize the leadership skills I
acquired through my experience as a tutor whenever possible. Music is
a valuable aspect of life that should be nurtured and expanded upon
in youth; this group provided me the opportunity to share my
knowledge about something important to me. I have learned that
community service is most effective and impactful when enacted
enthusiastically and passionately. This encompasses the goals of
community service—giving back to the community that which you have
once been given and come to treasure.