Name: Carolyn Telfer
From: Windber, PA
Grade: 12th
School: Windber Area High School
Votes: 0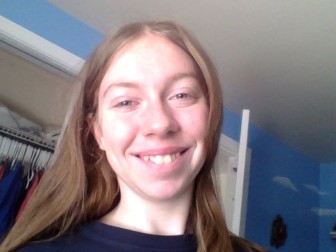 My biggest area of volunteerism has definitely been with the Somerset
County Community Band (SCCB) over the last three years. SCCB is
mainly made up of adults as well as a few high school and college
students such as myself. Rehearsals are every Thursday from 7:15pm to
9:00pm at Somerset Area Junior High School, which is a one hour round
trip. In the summer, we travel to various community events all
throughout Somerset County and perform concerts including at Camp
PARC, a summer program for mentally disabled people, and at a local
nursing home during the Christmas season. Each concerts lasts from an
hour to an hour and half. Attendance is not mandatory, however, I
still perform as much as I can since I love to play music.
I did not initially join to do volunteer work, however, I have found
that I enjoy playing music for people because it makes them smile and
brings joy to their life. Whenever I see happy faces after a concert,
it reminds me of why I joined and gives me even more incentive to
continue playing with them. I have met so many new people who are
older than me and have given me great life advice. Most of the people
in the band are not professional musicians, which taught me I can
continue my hobby after high school. I used to feel pressure that I
would have to discontinue music after high school, but this
organization has shown me otherwise. Members of SCCB are also more
practiced than me so I have the privilege to hear what an experienced
player sounds like and I pick up on new ways to look at music. By far
the biggest challenge with this organization has not been the music
or the responsibilities, but the time it consumes. On days when I
have a concert I am gone for anywhere from two to three hours, most
of which is just driving to the site of the concert. Our director
expects us to practice independently, come to as many rehearsals and
concerts as possible, and consistently play to the best of our
ability.
I hope I inspire other people to continue being musicians or even start
being one! It is never too late to learn, and in general music does
not get as much attention as other areas such as politics. Making a
difference is hard in my area mainly because a lot of people are
older and like to stick to tradition. Yet, this band is well
established and has been around for thirty years. Before I joined,
they were asked to play at the commissioning of the U.S.S.Somerset,
a military ship dedicated to the victims of 9/11. This shows how much
the community values the SCCB, and I am proud to be a member.