Name: Neema B Meena
From: Silver Spring, MD
Grade: nbmeena05@gmail.com
School: nbmeena05@gmail.com
Votes: 0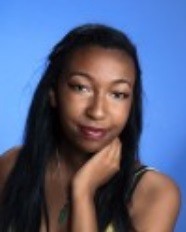 I
want to first thank the scholarship committee for reading my essay.
My name is Neema B. Meena, I plan to major in Musical Theatre
I
started playing golf when I was in middle school, our school did not
have a team but I was part of the First Tee program, I started with
Prince Georgia County Chapter and then went Howard County Chapter, by
10th grade I joined the school team. I did this for a year,
however, unfortunately, it was a challenge to manage both Golf and
performing arts programs. I am grateful for the skill I have acquired
thus far.
I
am grateful for all the lessons I have learned through volunteering
opportunities. I have more than 260 hours of community service
hours. I have been blessed to volunteer for many organizations and I
can honestly say I have enjoyed all of them. I have attached my
resume which lists all the organizations that I have worked with.
ArtStream
is my favorite organization. This is a theatre mentoring program for
adults with intellectual and developmental disabilities.. I get to
help with shows, in classes, making sure they are following
instructions. One of the most wonderful thing that happens is, even
though they seem withdrawn from society, but once they are in class/
stage, something within them become unlocked they become alive.
Theatre truly touches their souls, and all limitations are removed,
they are able to be exactly what God intended them to be. I am
grateful for the opportunity to share my passion this way and I will
continue to do this both during and after college.
I
have worked hard to build my craft, my journey has been with many
challenges, the biggest one is mental illness. I am not sure whether
is because of how much it cost to treat my mental illness. My
mother's insurance that she was getting from work, decided to drop
us, therefore my mother has to pay each time I go to therapy.
However, regardless of the status of my mental illness, I never
stopped working, in many ways, theatre is my refuge.
I
have eight colleges/universities acceptance letters and waiting for
my two schools. Unfortunately, studying Musical Theatre in Maryland
will mean to take two degrees. This is a challenge to me, because, I
plan to choose a minor once I am in college. I aware of the
competitiveness in the performing arts job market. Pursuing a double
major in music and theatre will prevent me from having a minor
therefore limit my chances of entering the workforce once I finish
college.
I
am thankful my mother was able to raise me without assistance from my
father. She invested all her resources in raising me and helping me
pursue my passion so I can successfully audition to colleges. This
paid off. Additionally, she is also financially supporting her
family. I would not want to ask her for help. Besides, she is almost
50 years old, taking such a big loan will negatively impact her
ability to take care of herself once she is no longer able to work.
Going to college will make me the first member of my family to
receive a college degree. I truly hope you will be able to lighten
the financial load and help me make this dream a reality.