Name: Maxwell Diamond
From: Agoura Hills, Ca
Grade: 11
School: Agoura High School
Votes: 0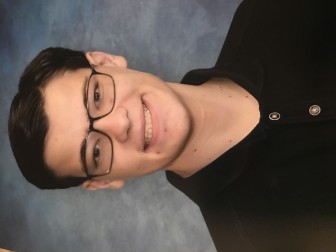 DISCUSSING MY INVOLVEMENT IN AND CONTRIBUTIONS IN MY COMMUNITY
Although, I am not a founder and/or president of the non-profit organization, during my
high school career I have found a love in volunteering. This allows
me and other teens to advocate the value of character, volunteer in
their community, and develop and implement programs to enrich those
around them. My high school requires that all students volunteer at
least 15 hours per year. I went up above those 15 hours. I have
volunteered for 100 hours per year and received the Gold Award for my
freshman, Sophomore and soon my Junior and senior years. My hope is
that all of the organizations that I have volunteered for will be the
beginning of a career that will teach others the importance of giving
back to their community.
I have volunteered with organizations such as, CERT(certified emergency response team),
Temple Etz Chaim and the City of Agoura Hills. Creating a variety
of volunteer functions for myself only enhanced me as a well rounded
and caring individual. Just recently I volunteered with a new
organization, CIJI Kristine Foundation. This foundation helps others
who maybe suffering from mental illness and their families. I felt
empowered after I got home. I reassured a possible suidside victim
that life was worth living.
Giving back to my community has shown me many things and has given me something
irreplaceable: the happiness of others and that is worth more than
money or fame can ever give me. Service has been my foundation and
the mark I will leave upon the world.