Name: Kawthar Naiga
From: POWDER SPRINGS, GA
Grade: High School Senior
School: Hillgrove High School
Votes: 0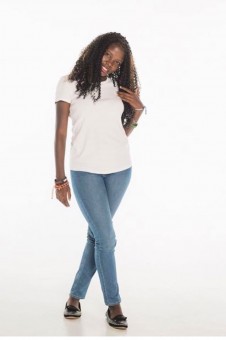 I️ grew up in a
large extended family with lots of aunts, uncles, cousins, and
grandparents. I also had lots of friends and wherever I went to
visit, I felt welcome. When my mom started working at Nsambya Babies
Home, she encouraged my brothers and I to go there and volunteer.
Nsambya Babies Home is an orphanage that houses neglected and abused
children. Every time I went to volunteer at the home, the children
who had just arrived looked so miserable and most of them were sick
and malnourished. These children were from all over the country and
they had either been beaten up by their parents, threatened by
whoever they stayed with, abused or left on the side of the streets,
buildings, or right outside the Babies Home. Some of them were
orphans. Seeing them in that condition, hearing their stories, or
just thinking about how they had to be treated like this, made me
tear up.

Volunteering at the Babies Home gave me a new look on society. For
example, the day when a six-year-old child named Aaron asked me, "Why
do you and your mom leave every day and we all stay here?", I did
not have a straight answer and did not want to lie to him. This left
me thinking how lucky I was not to go through any of the situations
and not to take my mom's love for granted because most of these
children did not know what it felt like to have a mom. I learned to
appreciate my mom more and all the other parents who provide for
their children every day. I always tried my best to go and volunteer
as much as I could by showing them a lot of new movies, teaching them
games and trying to make them feel loved in every way possible.
I had not really
thought out doing this as a career when I get older because I was
more into the medical field, but I still plan on volunteering as much
as possible being this really makes a difference in these children's
lives.