Name: Brandon Lee Beck
From: Sarasota, FL
Grade: 12
School: Homeschooler
Votes: 0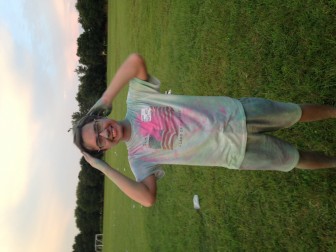 Hurricane Irma was one of the largest and strongest hurricanes in the Atlantic
Ocean. Though the damage to my home was not extensive, the low-income
areas in my county were ruined. I did not want to just stay at home
and do nothing. So, I gathered some friends and joined some adults
from church and traveled around my county, cleaning debris and
distributing food and water. Later, I convinced more friends to join
me, and soon after, I was leading teams of youth and adults to
locations throughout cities for projects. This continued for six
days, and it was one of the most fun and gratifying experiences in my
life. Later in the week, I traveled to different counties where we
set up relief points and prepared pulled pork to be sent down to the
devastated Key West. One of my favorite moments was when my father
and I drove a U-Haul truck loaded with pallets of water and
toiletries to a local, non-profit clinic. The staff there did not
expect to see so many supplies. They were in desperate need, and
through their tears they exclaimed how thankful they were.Through
this, I learned that helping others develops a sense of fulfillment
that could only be found in few other ways and that serving others
brings joy not only to them but to myself.
Within the past two years I have also had the honor of volunteering weekly
with organizations such as Feed My Sheep and Bayside's Community
Breakfast. At Feed My Sheep, weserve
underprivileged families at low-income neighborhoods on a weekly
basis by visiting them and providing them with bags of groceries.
Typically, thirty to forty homes are served each time we meet to
deliver groceries, and each week my team and I go to a different
neighborhood. The Community Breakfast happens every Saturday and
Sunday morning at the crack of dawn at the downtown Salvation Army.
There, we serve the homeless and needy families a hot breakfast and
provide hygiene kits. Both these activities have completely changed
my perspective on how I view my life. Seeing the adults and children
in those conditions breaks my heart and I want to do everything I can
to help them. Recently, I have been able to convince some of my
friends to come out to these events to which makes everything even
more fun.
Figuring out which career path is something that I am continually thinking and
stressing about. I do not know what my future holds. However, there
is one thing that I know for sure: I want to spend the rest of my
life making a difference in my community.