Name: Alyssa J Stewart
From: Box Elder, South Dakota
Grade: alyssastewart2001@gmail.com
School: alyssastewart2001@gmail.com
Votes: 0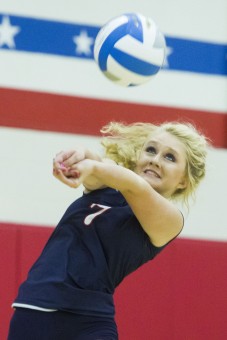 My warming and touching experience volunteering
This is a very heartwarming paper for me to write. I love helping people,
especially those who are in a lot of need. The town that I live in
now has about 70,000 people and about 1,000 of those people are
completely and utterly homeless. Out of those 1,000 people, over a
fifth of them are children. These people are mostly just down in
their luck and they need a little boost to get back up again. In my
town there is this homeless shelter that has warm clothes, food and a
place to stay.
When I first saw this shelter all I could think of was the poor people
inside. I thought what it would be like to be them. Granted, they did
have a place to stay and food to eat, it wasn't really a home. They
couldn't make family meals there. They couldn't all go to a
different bedroom at night. They had each other, however. One day as
I was passing this shelter to go shopping I had asked my mom if we
could buy some food for these people and donate it. She of course
said yes, so we bought some groceries and dropped them off. The
volunteers there were very grateful for what we had done. As I was
talking to the people that helped out there, I had asked
them if there was anything else that I could do for these wonderful
people. They then told me about how I could make a meal for them if I
wanted. I said yes.
A few weeks later I finally was able to come along and cook for these
guys. My family and I even got the ROTC kids at my school to come
along and help us cook. We cooked this wonderful meal for the people
there. It was like they were were tasting a bit of home again.
Everyone seemed to love the meal that was provided, but I still
didn't feel complete on helping them out. Since I didn't feel
complete I decided to talk to everyone. At first I was a little
nervous, but it turns out all of these people were so down to earth
and I was there for a while after the meal just talking to everyone.
Everyone seemed to open up about their lives. They said that they
were very appreciative about all that the volunteers were doing. They
then told me that not a lot of the volunteers come and just talk to
them, which was very upsetting. I told them not to worry because I
would make sure to come back again and talk to them. You never know
who's life you could make better by simply just talking to them.
I volunteer as much as I can. My schedule can be pretty busy with my
job and sports. I love working and I love being team captain for
volleyball, but it is a lot to do. I still volunteer at my church on
some Sunday's, I try to help out at our shelter as much as I can
because it is also something I love to do, and I volunteer with my
National Honors Society group when I can. I really want to make an
impact in someone's life and so I will never stop volunteering just
so I can make my goal happen one day. Since I've never had any
challenges when volunteering so it makes it easier to keep moving
forward for me, but if someone has had issues while volunteering, I
just want to say it can be super fun. Thank you.