Name: Lauren Hamilton
From: Concord, North Carolina
Grade: Senior
School: Christ the King Catholic High School
Votes: 0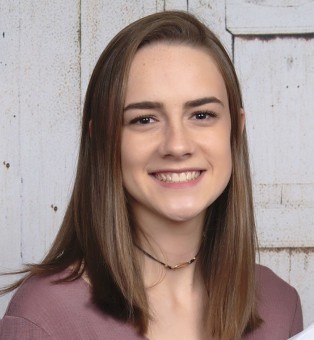 Lauren Hamilton
The Rewards of Volunteering
Volunteering has become a very important aspect of my life, as I have grown to
love others by serving my community. I volunteer and collect
clothing for homeless organizations because by witnessing other
people's sufferings, I realize I do not appreciate the basic privileges in my
life. I build homes with Habitat for Humanity because I tend to take
my own home for granted, and helping others build their own house
helps me give back. I love tutoring local children and teens because
I feel so joyful helping others via my gift for education.
Volunteering helps me feel more grateful for all of my blessings, especially
through the challenges I face. My biggest challenge has been
volunteering with people who volunteer only because they have to.
This difference teaches me to be patient and understand they might
not realize their potential impact on another's life. I have
learned to overcome this challenge by understanding these people and
attempting to inspire them by personally exemplifying the rewards of
helping others. These challenges only help me further appreciate
volunteering and its many benefits.
Helping others has given me the most satisfaction through volunteering. I
feel so blessed by things as little as a smile on a new homeowner's
face when we raised a wall for their new home. The most important
thing I learned from volunteering was the reality of the world and
the difficulties some people face. I realize how simple aspects of my
life can be the most needed by another person, like a house, food, or
clothing.
The focus of my volunteering aligns with my career goals primarily out of
my desire to help others. I want to be an elementary school teacher,
and my love for children drives me to tutor and be a "buddy" at
special needs camps. Tutoring helps me learn to interact with
children of all types and learn the skills of teaching. Volunteering
at special needs camps allows me to spend time with children who may
not always get much attention. Personally, "forward looking"
means that everything I participate in today will shape my future as
a teacher. The volunteering I engage in teaches me lessons that I
will value my whole life, as I gain a broader outlook on life and the
reality of the world.
I hope to change people's lives by volunteering, even if only in a small way, by showing them that
others care. I enjoy volunteering in areas where people truly need
help, like through homeless clothing drives. If I came
back in the future, I think my volunteer activities would have made a
difference. The lessons I learned would have shown me how truly
rewarding volunteering is. The children I tutored might gain
confidence in school, or the house I helped build would foster
lasting memories and happiness for the family. Ultimately,
volunteering is my way of giving back to my community as I recognize
how truly blessed I am and desire to help other people.