Name: Chaz Davis
From: Payson, Arizona
Grade: College Freshmen
School: Scottsdale Community College
Votes: 0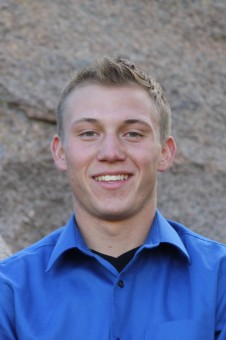 The
Ripple Effect of Service
The summer after
high school graduation, I decided to volunteer for the Church of
Jesus Christ of Latter-Day Saints as a full time representative of
the church. I have spent the last 2 years of my life in New York City
where I have had the privilege of serving all those around me, from
all walks of life, with different needs and in a variety of ways. I
chose to volunteer because of my devotion to God and my sincere
desire to help others feel lifted up and to find joy in their lives.
As a volunteer for the Church, my service included: visiting the
sick; sharing a message about God with anyone who desired; spending
multiple hours a week in soup kitchens, food pantries; and on local
community service projects.
Over the last two
years, my biggest challenge as I volunteered was missing my family,
who I love dearly. In my two years of service, the only communication
I had with them was through a brief email once a week. Through
helping families in New York City find happiness, I managed my
struggles of homesickness. My commitment provided the greatest
satisfaction as I witnessed broken homes and hard lives turn to homes
where prayers were said and love was present. It opened my eyes to
the impact of a strong united family.

While volunteering in New York, I learned the importance of loving
those you serve. Life is fast and busy but I believe every problem
can be conquered with love, nothing is more important. I have witness
a remarkable change in people who came to know God and the immediate
effect it had on them and how that will now be passed from generation
to generation. This newfound knowledge will help me in my future
endeavors in aligning what matters in life to helping me be in the
best position possible to provide for a family and find opportunities
to lift and encourage all those around me. For myself, forward
looking means that my choices today will have an influence on my
tomorrow and how important it will be that I live a life based on
charity and love for others. My actions can and will make a
difference with my employer, friends, and most importantly my future
children.
I continue to
look for opportunities where I can lift and inspire others; that they
may see their true potential; and inspire to have a better future. I
know if I were to come back to New York City in 30 years, I would see
a true difference in the lives of the children and grandchildren of
those I had a privilege to be around for the last 2 years. Not to
mention, my personal growth as I found myself in looking outward
towards others. Charity never faileth and I am so grateful.