Name: Miranda Perez
From: Washington Township , New Jersey
Grade: Senior
School: Immaculate Heart Academy
Votes: 0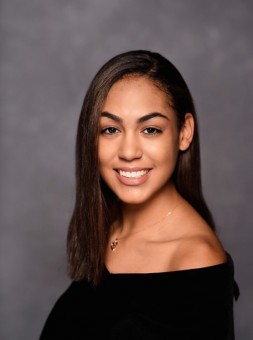 Miranda
Perez
Youth
Forward Scholarship 2018
Volunteerism
has always been a requirement at my high school. Since I attend a
Catholic, all-girls school, service hours are seen as vital to our
growth as followers of Jesus, also meaning that they are a
requirement for graduation. To be perfectly honest, I always thought
of it as a burden and just another thing to cross off my list. My
junior year, however, I was able to discover and appreciate the value
that comes with helping others. I began to volunteer at a local
elderly home where I serve dinner, hold conversations with the
residents, and assist anyone who needs help. Last summer alone, I did
over 50 hours of service. When my parents asked why I continued when
I was well over my school requirement, I realized that giving back to
the community makes me feel like nothing else has. The people that I
work with make me laugh and are happy to tell me a funny story, but
also feel comfortable enough to tell me something personal when they
just want to talk. Not only have these people made me feel good about
myself, but I realize the impact that I am making in their lives as
well. The relationships and interpersonal
skills
that I have gained from this experience have made me into a person
where I want to be endlessly helpful and make some sort of beneficial
impact in any way I can, for as long as I can. This is a core value
that has inspired a change in me I never thought would happen, and I
have vowed to implement that value into my life and everything I do.