Name: Hannah Quinn
From: Gilbert, Arizona
Grade: 12
School: Highland High School
Votes: 0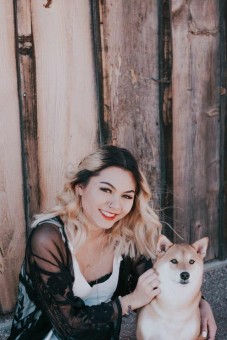 The Spirit of Service
Advancement Via Individual Determination, otherwise known as AVID, is the source
of my community service spirit. As a class that requires a minimum
amount of volunteer hours per year, I figured that the easiest route
would be to just get it all done at once. I chose to volunteer weekly
with House of Refuge, a sort of safe haven for homeless families.
They like to call what they do a "hand up" rather than a "hand
out", and this is because as soon as you move in there you are
provided with the absolute necessities while also beginning a program
that aids in creating a resume, scouting jobs, practicing interviews,
and it serves as a place to take care of your children while you
travel the path to success. This was a big opportunity for me
personally because my family had almost reached that level of
poverty, but we are fortunate enough to have gotten through it all to
make it to where we are today. My hope is that all of these families
will soon be able to do this for themselves after they finish the
program.
My job is to stay in the Community Center and watch kids between ages of
5-18. We have a flexible daily schedule where we care for the kids
from 3:30- 5:30. We start off with 15 minutes of snacks, 30 minutes
of homework (or reading if they don't have any), then the rest of
the time is usually for activities. Bonding with the kids is always a
meaningful, yet sometimes saddening. The upside of bonding with them
is creating meaningful and uplifting memories that they can keep
forever, but the downside would most definitely be the heartbreak
when it is time for them to move on. I hate seeing them go because I
like to think of them as younger siblings that I need to protect and
take care of, and at the same time I feel happiness for them since I
know that the goal of their family moving in is to move out as a more
independent and self-sustaining family.
Seeing my new friends move on is always difficult, but it isn't the only
part I struggle with when I volunteer. I know that it is unrealistic
to think that I can do everything without getting burnt out, and yet
I fill my schedule every day with something different. Keeping busy
keeps me sane, so my weekly schedule consists of club meetings and
activities, work, making time for friends, and volunteer. It might
not sound like too much, but being the secretary of the AVID club
requires me to attend officer meetings as well as general club
meetings. Another conflict interfering with my volunteering is work.
I am currently in the process of being promoted to head server at the
restaurant that I work at while also trying to apply for a second
job. It seems ridiculous, but I only get scheduled 3-4 days a week,
so I might as well fill my freetime with more work especially since
college is coming up faster than expected. Additionally I get a lot
of complaints from my friends about me working too much, but the way
that I think about it is the more work I do now, the more time I will
have to play later on.
For only having volunteered for a total of 95 hours, I have learned so
much. I've been granted a greater appreciation for the privileged
life I live, the family that I have, and the future ahead of me. I
see my volunteering as a way to learn more about myself and how to
give back. So far, I've come to the realization that I am actually
decent with kids, and now I know that I want to do something in the
future that could impact others as much as House of Refuge impacts
these families. In the next 5 years I expect to have earned a degree
with a major in environmental engineering and a minor in something
with communication. By receiving a degree in those fields, I want to
be able to change the world in a way that will make it a safer and
healthier place for our future generations to thrive in. In the next
30 years, I want to be able to find those same families that I made
the most difference in and see how far they've come because I
strongly believe that they have the capacity to do whatever they put
their mind to. I hope to still be volunteering whether it be with the
same organization, or a different and equally as impactful
organization. My dream to make a difference in the world is strong
and has only been strengthened by my experiences in volunteering.