Name: Stuart Christiansen
From: Missoula, Montana
Grade: 12
School: Sentinel High School
Votes: 0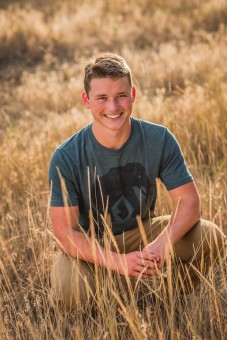 Stuart
Christiansen
Shadi
was a successful barber in Damascus, where he had lived his entire
life. There, he married his wife, Ghalia, and together they had two
boys, Walid and Wasim. They had an idyllic life, with plenty of
money, friends, and family. Everything was perfect for Shadi's
family.
Because
of the civil war, Shadi's family was relocated to the States, and
they now live in a small apartment in Missoula. Shadi can't become
a barber unless he takes an English barbering exam, and he doesn't
know much English. Things look tough for Shadi's family, and any
money that they once had is now scarce.
I
have taken the Arabic class offered at Sentinel High School for four
years. Through that class, I learned extensively of the violent state
that many Arab countries are experiencing. The oppression, terrorism,
killings, and chaos found in many of those countries is so unbearable
that millions of people leave their homes to escape the violence,
only to find more problems. Through what I learned, I was moved to
act. I wanted to help the refugees.

It
wasn't until my Arabic teacher approached me that I found a
feasible and meaningful way to serve. He told me all about Shadi and
how he needed a tutor to pass the barbering exam. Since then, I've
gone to Shadi's apartment for at least an hour every week to help
tutor him in English. His English has significantly improved, as has
my Arabic. It can be frustrating at times when it seems like Shadi
can't remember different words or grammar rules or when I can't
understand his Arabic, but despite these challenges, tutoring Shadi
is a very rewarding experience. I get to experience hints of Syrian
culture, I have gotten to meet other Arab refugees in Missoula, and I
have grown to love the kindness and friendship I feel in Shadi's
apartment.
One
day, we departed from the lesson. Shadi began to tell me about his
experiences in the Syrian Civil War. I heard his and Ghalia's
firsthand accounts of hiding from snipers, waking up to bombings,
watching tanks roll down the streets, and even seeing children get
killed. What I am doing for them can in no way make up for their
experiences in Syria, but it can help them make a life in the States.
I may only be tutoring one person now, but if that allows Shadi to
become a barber and make a life for his family, then perhaps it will
allow his children and his children's children to grow up with
secure lives, and maybe it will help their family move past what
happened in Syria.
Because
of the experience I've had serving Shadi, I have decided that I
want to continue to help refugees for the rest of my life. Whether
it's tutoring them, giving them financial aid, or even just being
their friend, I want to make their difficult lives easier.