Name: Grant Dean Nunley
From: Houston, Texas
Grade: Senior
School: memorial senior high school
Votes: 0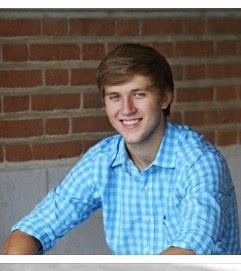 People from all across the globe look to America as a shining beacon of
hope, a hope for a better life, a better future. While it very much
is so, creating a life here is accompanied with many challenges.
Refugees come from war-torn parts of Africa and are thrust into the
advanced American Education System and expected to keep up with their
peers.
Many Congolese refugees choose to make Houston their home, and in an
effort to make their transition from across the Atlantic smoother, a
church within my area has created numerous programs to assist them in
becoming accustomed to America. One such program is a volunteer-run
tutoring service available once a week, which I have participated in
for almost two years. Until I began volunteering through the church,
I had never even met a refugee. All I knew was from what I had seen
or heard on the news. My first day, I was paired with Claudis Kyungu,
an eighteen year-old in his last year of high school. He had moved to
this country only a mere three years prior to our introduction, yet
he had a handle on all of his classes except one, Algebra II. No
matter how much effort he put forth, he could not get his grades high
enough to pass the class.
My entire life I had taken advanced math classes due to my interest in
and ease with them, in particular, Algebra. It seemed as if fate had
matched us two together, and after that first day with him, I knew
what I needed to do. From then on, my mission was to have Claudis
walk across that stage on graduation day, for he was counting on me
to help him get there. Every week, I looked forward to seeing him on
Wednesday for those two hours. We would go over math homework, study
for quizzes and tests, and prepare for the next week's lessons. The
hardest part was having to take time out of each session in order to
review basic algebraic principles that were essential to
understanding whatever topic we were covering that day. Through our
time together, our relationship evolved from my simply being his
tutor, to becoming a friend and a mentor instead.
With only a few more weeks to get him across the finish line, I was
counting down the days until I could see Claudis graduate. If I could
help make it happen, I would be as proud of him as I will be on my
own graduation day, if not more. Claudis and I, a boy almost the same
age as me, yet from a far away land filled with turbulence, have come
together to achieve a common goal. Through this experience I have
developed compassion, loyalty, and teaching skills that will benefit
me for the rest of my life. My efforts will allow Claudis to continue
his education as well as obtain more fortuitous job opportunities in
the future.