Name: Zhantemir Mukanbetkaliyev
From: Almaty. Country: Kazakhstan, N/A
Grade: High School Graduate - Incoming College Freshman
School: City College of New York (CCNY) at CUNY
Votes: 0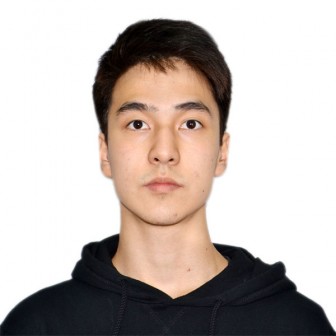 I'm rushing through streets
on the way to a fancy skyscraper that stands right in between
middle-height houses. Entering the building: oh my God, hope I
haven't missed it! Seeing the poster with the schedule of
workshops: there! That one about the American universities. I still
can catch it – that was the first time I've learned about the
EducationUSA, an office of American Councils, whose specialization is
to popularize higher education opportunities in the US. I stood there
on a workshop, listening cautiously to everything that was said. The
next day, since I wanted to apply for the US universities, I applied
to volunteer.
As a volunteer, my
responsibilities, on the one hand, include working at monthly
educational fairs/going to city's high schools to provide the
information about possibilities for studying in the US institutions.
On the other hand, I'm participating in weekly meetings with other
volunteers, or group lessons with tutors, where they prepare us for
college readiness – altogether spending 6 hours per week. In
addition, the American Councils regularly creates open cultural and
educational events for the general public, such as USKZ Fest – a
celebration in honor of 25 years of diplomatic relations between USA
and Kazakhstan, so, our job is to contribute to these special
projects as well.

Although these activities may
not seem special, every time I speak with the students, I'm not
just advertising them some schools. In fact, I make them know that
there are opportunities, and they can get a chance to govern
meaningful experience, which could beneficially impact their lives.
When I contribute to the cultural and educational events, I'm
helping to produce a positive change in our community. For instance,
one of those events, GO Viral festival – which was meant to bring
together many entrepreneurs, media workers, and art creators with
professionals in corresponding fields from US – actually created vast
communications between those people and helped creators and business
makers from our country get experience from the foreign specialists.
There is always a room for
growth. I became a volunteer leader – organizing others and prepare
them for the upcoming educational fairs, created online community for
our learning sessions and even took the place of tutors because of
current unavailability of them. These were the hardest objectives
that I have overcome. Furthermore, when I arrive on campus at my
university in the US, I will continue to help other prospective
international students like me to govern the knowledge about studying
and financing opportunities, ways to prepare for applying to college
and share my experience of how it feels like to study in an American
university.
EducationUSA gave me a t-shirt
with the lettering on the back: "Follow us to America", so, after
a while, when another student will rush to that fancy skyscraper to
participate in our workshop, s/he will see a picture or video of me
speaking about studying in US, wearing that t-shirt.