Name: Jack Tocci
From: New Hope, Pennsylvania
Grade: 12
School: New Hope-Solebury High School
Votes: 0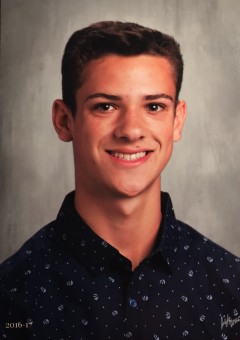 Prior to this year, I did not have a clear idea of what career path I
wanted to pursue. That began to change over the last twelve months as
I became involved with an Emergency Medical Services rescue squad,
which has provided me incredible experiences and opportunities that
have opened my eyes towards an exciting new life direction.
In order to join the rescue squad, I needed to complete the required
certifications and basic first aid training. Once finalized, I was
allowed to respond to 911 emergencies in the ambulance as a junior
member.
Although I was intrigued from the first time I responded to a 911 call, I was
apprehensive to fully commit to the role because I was unsure of my
ability to handle more grave situations. It was my fourth emergency
response call that proved to me that not only do I want to pursue
this path, but also that I am strong enough to handle the difficult
situations this job forces you into.
My fourth call was a response to a psychiatric and suicidal patient,
barely older than me. When we arrived it was loud, violent, and probably the most terrifying
experience of my life. But in the moment, as we began to address the unfolding situation, I had one of the most
significant realizations of my life, that beyond my direct capability to help people, I
actually love helping others.
Although I was able to assist as a junior volunteer, my experience that night
solidified my commitment to the extensive training I was embarking upon to achieve EMT
certification.

After five months of classes, and a month of testing, I finally became a
Nationally Certified Emergency Medical Technician allowing me to be
more involved during emergencies, as well as take on more
responsibilities within the rescue squad. During the evenings over
the five month course, I spent eight or more hours per week on
instruction, in addition to the six-to-sixteen hours per week in the
station awaiting any dispatch calls. Now that I am eighteen, I have
become a senior member of the rescue squad and I spend even more time
there now that my class is over, hoping to help as many patients as
possible.
Balancing EMS volunteer time with my school commitments, extracurricular
activities, and a part time job, is not an easy task, but I do it
because I am passionate about the work and impact it has on others.
Helping to save another person's life is an amazing, exceptional
experience that leaves lasting impressions. Helping the patient from
my fourth call, through the screaming and crying, in front of a
petrified family, has impacted me far beyond what I ever imagined.
This opportunity has provided me with incredible medical knowledge and
experience, which may translate to pursuing medicine as a career,
however, at the very least it taught me that helping others will be
paramount to any future endeavor I pursue and medicine is an amazing
way to do that.