Name: Angelina Chisholm
From: Tamarac, FL
Grade: 12th
School: Calvary Christian Acadamy
Votes: 0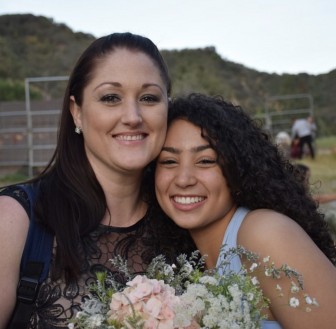 In the summer of 2014 I began to volunteer at my home church, Calvary
Chapel Fort Lauderdale. I began volunteering there because I loved to
sing and they needed people to sing for their worship team. As I
continued volunteering I began to feel that I had a real calling on
my life to be involved in volunteer work. So I began to look into
other volunteer and outreach opportunities that I could be apart of.
I discovered that for almost any volunteer work I could think of,
there was a ministry to represent it at the church. Since I have
discovered and then immersed myself in the different ministries at
Calvary Chapel, the hours I volunteer at the church has grown from 10
to 40 hours a month over the past couple years.
My responsibilities at the church vary according to which ministry I am
volunteering in. The main areas that I volunteer with are worship
ministry, children's ministry, high school ministry, and the
convalescent ministry. I have the most responsibilities in the
worship ministry. I schedule people to play in the worship bands, I
run the rehearsals and I sing in the band every week for the middle
school ministry. For high school, I work behind the scenes to help
our high school services (on saturdays) run smoothly. I am a part of
a leadership team for the high school ministry that talks about how
to make our ministry better and then actually takes action. The
children's ministry ranges from newborns to 5th grade and I help
with whatever age group they need me to depending on the amount of
kids that come. I usually help every weekend for two services by
signing kids in, watching them and teaching the bible lesson for the
week. I started volunteering at the convalescent home about 5 months
ago. I play songs for the men and women there, we feed them, we talk
to them, and we listen to them.
Being a volunteer for so many years has grown my desire for helping others
and grown my compassion and sympathy for people as well. Being a part
of so many areas of volunteer work at my church has shown me that I
never want to stop helping others. Which is why I have decided that I
want to get a job at a church when I am older. As I look forward, I
know that a passion has been awakened in me and I will not be able to
survive college without volunteering over there. Already I am looking
into the different volunteering opportunities on the campus and off.
Although I am sad to leave behind the people I have connected with
through volunteering, I know that new people and new connections are
waiting for me in South Carolina. I have been a part of something
amazing the past few years and I am ready to be a part of something
amazing in South Carolina.