Name: Kathleen Peet
From: enumclaw, Washington
Grade: katiepeetthelizard@gmail.com
School: katiepeetthelizard@gmail.com
Votes: 0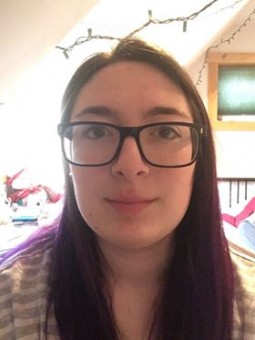 When I was in my junior year of high school, I
started volunteering at my local library on the Teen Advisory Board,
a program designed to get teens more involved with their local
community. I joined because I attended an event planned by the board
and enjoyed it so much I asked to join the board itself so that I
could help make more events like the one I had attended happen.
The Teen Advisory Board, or TAB, met once a
month for two hours every month of the school year. I was a member of
the board until I graduated high school and was thus unable to
continue attending meetings. So in total I must have put in
thirty-six hours of solely board meetings, not including all the
other events I attended and helped at.
My responsibilities as a volunteer included
brainstorming and planning events to get teens and families more
involved in the community, chaperoning those events, and discussing
what could be done to get other teens and families more involved.
The most challenging part of being a volunteer
was ensuring I don't let the community down by not putting forth my
best effort into what I'm doing. I wanted to ensure the community
had something they enjoyed, and it was up to me and a few others to
help make that happen.
The things that have given me the most
satisfaction as a volunteer are seeing what I had spent months on
come to fruition after everything I've done for it.
What I've learned from this is that it takes
a lot of work to bring people together and give them something
they'll love, but that it is worth it in the end.
Looking ahead to the future, I hope that the
library will continue the TAB, because there are a lot of teens out
there who can benefit from it, as I did.
Changing the world is no small feat, but I've
found and experienced that by volunteering, it can definitely happen.
What I want to see in the world is somewhere where people will be
more open to helping others, as well as supporting those who need it.
In the long run, I'm not sure how much I
helped people by doing what I did, but I know that because of what
they did before me, I myself was changed. I'm more open to my
community and more willing to help it grow, whereas before I couldn't
care less for the local food drive or street faire. I can only hope
that that same experience has been passed on to others through my
efforts as well, and that they too will be more open to helping as I
am now.