Name: Giovanna Hutchins
From: Lewisville, NC
Grade: 11th
School: Forsyth Country Day School
Votes: 0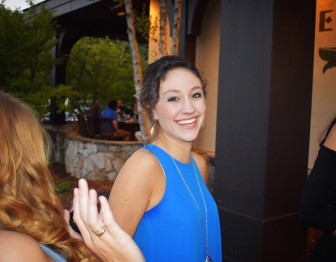 Volunteering
for the Pets
The
summer before my junior year, I decided to volunteer at the Clemmons
Veterinary Clinic in Clemmons, NC. As I have begun to think of a
career to which interests me, I have always loved animals and
pursuing a career as a veterinarian is one I hope to continue working
towards. I decided to volunteer at the vet because I wanted to see if
the situations that a veterinarian encounters are ones that interest
me and if they are ones I hope to experience myself. Once I started
volunteering, I was at the vet 20 hours a week cleaning baseboards,
air vents, doing laundry, emptying sharps containers and cleaning
kennels. Even though I was mainly cleaning up around the office, I
was also able to see multiple surgeries and different illness cases
coming into the vet.
The
volunteer opportunity I had at the vet allowed me to have an impact
on my community and I was able to learn many different things while
volunteering. By volunteering at the vet, I was helping out the
community by assisting the surgeons by maintaining the cleanliness of
the facility. Many of the surgeries I watched were pro bono, which
means the surgeries were done on the surgeons' time and for free.
Many of these surgeries were spays and neuters which lowers the
reproduction of pets. In addition, from this volunteer opportunity I
learned how to do a heartworm test. To perform this test, you have to
draw blood from the dog's leg, put two drops on the heartworm test
strip and then add a few drops of solution. Lastly, my biggest
challenge as a volunteer was seeing a pet coming in for a surgery,
but not surviving. When a family was waiting to receive the call
saying their family pet was waking up from surgery, but then was
notified their pet did not survive, was the biggest challenge I had
to experience at the vet this summer. My time volunteering at the vet
allowed me to have an impact on the community and it increased my
knowledge of what happens at a veterinarian office on a daily basis.

The phrase "looking forward"
means to have an idea of what one thinks his or her future has in
line for him/her. By taking advantage of the opportunity to volunteer
at the vet, I was able to determine whether or not the experiences of
a veterinarian are something that I want to be a part of myself. With
the volunteer experience from this past summer, I hope to be able to
use my knowledge that I learned from the vet during different
situations I may encounter later in life that have to do with the
wellness of an animal. I believe that if I were to look back on my
experience of volunteering at the vet twenty years from now, I would
recall how it made a difference in my decision to pursue a career as
a veterinarian.