Name: Michele Maya
From: Glendale, AZ
Grade: High School Senior
School: Mountain Ridge High School
Votes: 0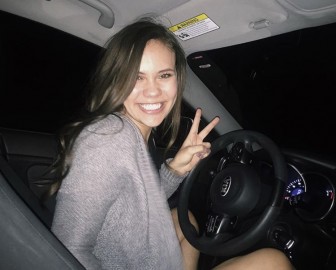 DMV scholarship
31 January 2018
Volunteering Is Important
I am a huge believer of helping those in need, luckily I am very
fortune in the sense where I am able to help other people. I am
currently a senior at Mountain Ridge High School, I'm
taking Government during my last semester. In this class we are
required to volunteer eight hours, the good thing for me is I have
been volunteering since I was about thirteen but around sixteen is
when I started volunteering the most. I have volunteered at St.
Mary's food bank, Soujner House, and Maricopa Animal Shelter. My
favorite place to volunteer at is the Soujner House, this is a home
where woman and children who are mistreated by their husband can go
to seek shelter.
I volunteer at the Soujner House the most out of the three. I normally
go twice every month with my mother work. My responsibilities change
every time I volunteer, normally when I go we help out in the
donation center. The donation center is where people can come drop
off clothes, accessories, and toys for the families living in the
shelter. When I go I first clean up the store before it opens, making
it all neat then I go into the back and sort through all the
donations. During October we set up a little picnic/carnival things
for all the kids to do. How this worked was the families that live in
the shelter were able to come down to the donation shelter and enjoy
a afternoon of fun. They cooked up hamburgers and hotdogs for the
families then once they were done eating we had set up games for the
kids to play in order to win prizes. It was unbelievable how this
little three hour"carnival"
made these kids smile ear to ear.
The biggest challenge for me when volunteering is feeling so guilty that
I have the audacity to even complain about my life when these
children have the bear minimum. The most satisfying thing is just
knowing that you helping people who really need help and they are so
grateful for your help. What I have learned from volunteering is
always give back when you can and never take anything you have for
granted. The activities I do know as an eighteen year old will impact
what happens to me later in life. I know that I will forever
volunteer and give back to those who are need. Forward looking to me
means that you are always looking forward wondering what I'd the next
thing you can do to help. The change I seek is just helping people
out who need it and making sure their life is changing for the
better. I think my volunteer work will have made a difference to the
kids I have helped.