Name: Kathryn Boardman
From: Clarkston , Washington
Grade: Senior
School: Clarkston High School
Votes: 0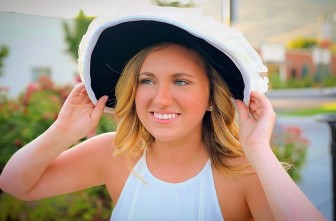 Kathryn Boardman
02/21/18

We can fight cancer together
Breast cancer is a nasty disease that not only targets women but men also, living
in a small community when cancer strikes it is usually someone you
know, however I never thought it would be my grandmother. This year
as a senior in highschool I put on an event for breast cancer called
"Spike for a Cure" with the help of two other senior girls. I put
in over 200 hours of volunteer/ community service hours in just three
short months. Scheduling doctors to educate our students about
prevention and survivors to tell their stories to our school to
spread breast cancer awareness in the month of October. To hosting a
car wash raising funds and doing a silent auction. And then putting
on an 18 team (108 player) volleyball tournament having five local
business sponsor it. These were just some of the responsibilities of
my community service event. My biggest challenge came when a local
community member who had been battling breast cancer since age 24 and
had been an inspiration for us all passed away right before the event
crushing our whole community. Breast cancer had taken another life.
The night "Spike for a cure" came, community involvement was huge
however, we had all seen what cancer had done and we were not going
to let it put us down. Raising right under $6,000 to help local
community members pay for treatment was the most satisfaction I have
ever got in my lifetime and also knowing I was helping people like my
grandmother fight this awful disease! I have learned that putting on
an event that involves the whole community is a lot of work but I'm
the end it is all worth it!
Forward looking to me means to preserve to look into the future and know
there's a blessing coming your way. The only change I hope to have
made is to make someone who was suffering, suffer less and to take
the financial burden off their shoulders. If I was to come back years
from now I do not care how many I believe I made a difference. I
helped patients pay for another treatment, have a little hope for the
future, and spread breast cancer awareness and prevention to 800
highschool students. I believe I changed Atleast one life and that's
what counts to me.