Name: Blake Pope
From: Arlington, Texas
Grade: 11th
School: Uplift Summit Preparatory
Votes: 0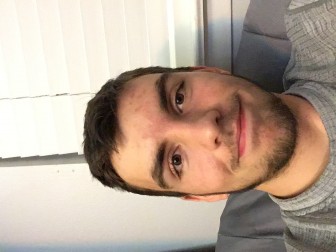 At Uplift Summit International Preparatory School, I am expected to
uphold a set values that define a culture of inclusion, respect, and
authentic connections with our local community. I demonstrate these
values by participating in school activities, helping citizens living
in my community, and supporting scientific research at the University
of Texas in Arlington (UTA).
The vast majority of
my service hours were dedicated toward advancing biological research
with UTA, where I served as a field assistant with research teams for
more than a decade. We traveled to West Texas every summer to collect
and study reptile specimens in hopes of discovering new insights and
improving our understanding of science. Over the years, I found a
mentor, strengthened my relationships with the science community, and
contributed to the preservation of various species.
I also enjoy finding
opportunities to help people in my community. Earlier this year, my
neighbor was diagnosed with kidney and liver failure, and he grew
dependent on neighbors and friends for daily support. I contribute by
assisting with light chores and providing company multiple hours per
week. In the past, I've volunteered at Mission Arlington to load
and unload toys during the holiday season for needs-based families.
I've also assisted my teacher in becoming a Master Naturalist by
participating in a video project that explained how to test for water
quality using biological components. The film was shared with kids in
the DFW metroplex, which I hope inspired children to become conscious
of nature and the world around them, possibly even spark newfound
passions.
Having attended
Uplift Summit International Preparatory School for 11 years, I've
developed unwavering pride for my school and the staff, which I've
demonstrated this through service. I often mentored students during
science fair season by providing feedback to help them strengthen
their projects and presentation skills. As a member of Keep Summit
Beautiful, I picked up trash on campus. I also volunteered as a line
judge during volleyball games.
Participating in
community service activities allowed me to help others, as well as
learn and grow from the experience. By supporting my neighbor, I
learned compassion and understanding for people with disabilities.
Cleaning my campus and performing field research with UTA deepened my
appreciation for my environment. Mentoring students helped me develop
my communication and leadership skills. Working with Mission
Arlington helped me understand how non-profit organizations function.
Above all, putting others first made a meaningful difference in some
people's lives, and this brought me joy and made me feel like a
value-added member of my community.