Name: Esther Eikins
From: Aurora, CO
Grade: 10
School: Cherokee Trail High School
Votes: 0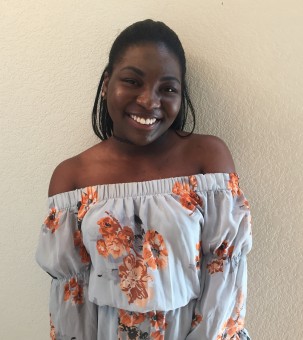 During
graduation week a few years ago, there were a total of four
accidents. Four accidents…in 5 days. Thankfully, none of these
accidents lead to serious fatalities, but they could have. No
ceremony is worth losing your life over. I cannot even begin to
imagine the look on my parents' faces if they were told they would
never see me again. The sound of my brother's cries if he was told
we would never be able to laugh together again. Or the anger my best
friend would feel if she knew the accident could have been prevented.

It
is a daunting fact that in America, over 34,000 deaths are caused by
driving every year. Driver education could be an essential tool to
reduce these deaths. It would clarify questions people have, teach
the importance of driving safely, and emphasize the implications of
reckless driving. Sometimes, accidents are caused by people honestly
not knowing what they are doing is wrong. I propose a simple
solution. Teach them.
Researchers at the
University of Nebraska at Lincoln released the results of a survey of
that state's teen drivers.
The results showed that drivers who had taken a driver's education
course were involved in 11.1% of crashes as opposed to 12.9% of those
who hadn't taken a course. The numbers prove that it does, indeed,
make a difference to take driver's education classes.
Other
rules that should be implemented to reduce the number of deaths
related to driving is a passenger restriction. Having multiple people
in a car is a major distraction. It is important to remember that a
car is not a social environment, but a means for transportation. By
cutting down the number of distractors in a car, we can cut down the
number of driving-related deaths. Secondly, it is important to
remember why belts are mandatory. Although it is a tale as old as
time, many still do not believe the difference a seatbelt can make.
NHTSA data shows that wearing a seat belt can reduce the risk of
crash injuries by about 50%. If we have stricter regulations on
wearing seatbelts, I believe that this can also significantly reduce
the number of deaths related to accidents. Lastly, a strict no
driving while under the influence rule should always be in place.
Marijuana, alcohol, and drowsiness should all be considered
dangerous. It should be highlighted that driving in a compromised and
driving related deaths are directly correlated.
I
strive to practice what I preach. I will make sure to not have an
excessive amount of people in the car when I drive, to always wear a
seatbelt, and to never drive under the influence. I will never forget
the effect it had on me when I learned about those four accidents and
how quickly life can slip from under you if you are not careful.
Being a driver can have serious implications. It is time that we
start facing them head on.