Name: Jordan Johnson
From: Maywood , California
Grade: 12
School: California High School
Votes: 0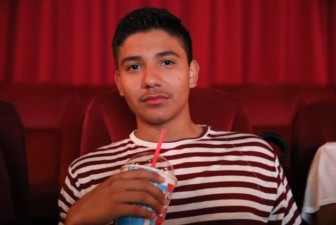 Giving
back to the youth

I
began volunteering for the travel basketball team I play for during
my junior year of high school. I volunteer by helping coach the
younger teams during their practices, at least the ones I can make to
since I play high school basketball I have my own practices and games
to attend. I started volunteering because of my love for the game of
basketball and I remember when I was their age, and wanted to give
back. As I am now at the end of my senior year, this is my last year
to play on the team, but I will continue to give back as much as
possible as I move on to be an adult and begin college. I enjoy
basketball and since I will not be playing in college, this is a I
can stay connected, as well as give back to the people who developed
my love for the game, and that love for basketball that I got, I
would love the see other kids get and see them grow and develop their
skills.