Name: Rukhsana Ibrahim
From: Plano, Texas
Grade: 12th
School: Plano East Senior High School
Votes: 0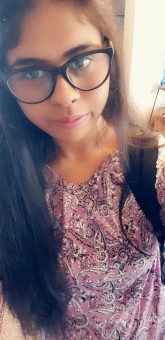 Safety is
really important when you drive a car. You are the one, who is
responsible for it. If you hit someone on the road. You can go to
jail too. It is important follow the rules and regulation, and most
important thing never others let you distract you while you are
driving.
My sister had
a accident last year. When she came from her work, she was so
stressed out about the work. While she was driving, her mind was not
present. She didn't realized that passed in the red light. And
suddenly the car came and hit her car from the back. Her head hit on
the steering wheel. Suddenly, she was unconscious. And fell on the
ground. After that accident happened she learned something from her
mistake that always pay attention while you are driving because
safety precaution is the first thing.When I was in Pakistan, I used
to have a friend. Her name was sara. She had a accident. Some one hit
her with his car. Because he didn't see her on the road. He was
busy in talking with his friend. He didn't notice that he hit my
friend so badly. He just left. He didn't took my friend to the
hospital. Then someone called the ambulance and took her to the
hospital safely. But she still have a scar mark on her face. Because
she a surgery, and never recover very well. I believe people must
have to take it seriously when they drive because taking a driver
licence is not that mean that you do whatever you want you. It's
mean you have have a safety first then being a cool driver.
It's
really important you know that drive safely while you are on the
road. Because there are many life is depend on you. Don't spoil
your future by hitting someone, every each life is important for
their family member.