Name: Sean G Bossart
From: Institute, WV
Grade: 12
School: West Virginia State University
Votes: 0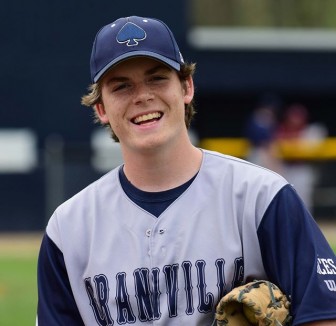 I feel strongly
about safe driving practices and think safe driving can be a very
serious concern for young adults in these times. My main philosophy
on how to take the appropriate precautions and ensure you and your
friends, as well as other drivers on the road arrive safely to their
destination is to first and foremost, "Respect the privilege."

What this means to me is that driving requires 100% focus and
attention. This is not a time for attempting to multitask. It is
important not to become complacent or comfortable as to think you can
"phone it in" so to speak. It is a priority and should be treated
as one. The hard truth is, you are behind the wheel of a lethal
weapon.
There are several
ways you can accomplish the needed focus to properly and safely
operate your vehicle. One is to limit the interaction with any
technology in the vehicle, such as temperature controls,
travel/navigation or GPS, sound system, etc. When possible, ask your
passenger to assist with these items, as well as answer texts or
calls if they come in. Although when you are by yourself, the best
advice is just to leave those things alone. Only operate when you are
parked. Of course, attempting to complete other activities while you
are in the driver's seat is highly discouraged. Things such as
eating, checking in the vanity mirror, applying makeup, etc. should
never be performed while driving.
Another good idea
is to employ hands-free tools when available. Bluetooth voice
commands for both phone use and temperature or music selections are a
really great way to reduce the number of distractions while behind
the wheel.
Sometimes this
can be perceived as another no-brainer tip, however, I believe too
many people (of all ages) tend not to obey the posted speed limits
and road safety warnings. I have seen way too many people not slowing
down at dangerous curves, cars tailgating other cars really closely,
cars weaving in and out of traffic causing bad wrecks, or at best,
very close calls and vehicles not using proper merging technique or
using their signal! So many basic traffic laws are not followed, not
to mention common courtesies are often ignored. All of these things
can certainly make the roads a risky place.
Lastly, although
this should go without needing to be said, never drive while impaired
from use of drugs or alcohol. Young adults, especially those of
college age, can be prone to feeling "invincible" after enjoying
a few beverages or recreational drugs. It is ok to have a good time
within limits, but please don't endanger your own life or that of
anyone else in your path if you are an impaired driver.
Myself, I prefer
not to drink alcohol in the first place, and I've never tried any
drugs. Several times I have offered rides to my friends to and from
parties to keep them off the roads, and from harming themselves. I
actually enjoy helping my friends this way. I'd even do it for a
stranger if I felt the situation warranted. It is a good feeling to
think I may have saved a few lives along the way.
Additionally,
with regard to safe driving, I was a bit "late" obtaining my
operator's license in the first place, and this was for several
different reasons.
In my freshman
year of high school, some upper classmen were involved in a very
serious auto accident. No one was drinking and driving but the driver
was being reckless and they were speeding much too fast. The accident
occurred on a desolate country road, where conditions allowed the
driver to speed without restrictions. This particular curvy back road
turned out to be too much for this inexperienced driver. Several of
the passengers were badly injured and one had irreversible brain
damage which left him paralyzed.
This event
happening had a huge impact on me and sent the message loud and clear
that driving a motor vehicle is nothing to take lightly. Ever.
That is one of
the reasons I took my time and made sure I was a mature enough young
man to handle the responsibility of caring for a vehicle and
respecting the privilege of driving. Being entrusted with use of the
car, and the license issued to me are things I intend to take very
seriously.
I turned 16 in
the summer before my sophomore year of high school and took a few
months to get started with my Driver's Ed classes online. I also
did a lot of practice driving with my mom and dad to get to the point
where I wasn't so nervous. Once I got comfortable enough to look at
scheduling my Driving Exam I learned some rather unsettling news
about my mom's health.
2017 was an
extremely difficult year for my family as we learned in January my
mom's diagnosis of Primary CNS Lymphoma.
Although she is
now healthy, it came with a price. My parents are still struggling to
pay for medical bills, not to mention trying to help me with college.
This scholarship money would mean so much to me and my family. It
would help us get through this financially tough time in our life and
help me fulfill my dream of completing a college degree.
My career
aspiration is to obtain my Master's degree in Psychology and use my
education to help others solve conflict and differences verbally and
productively, and not with violence or bullying from behind a screen.
I believe it is important for people having difficulty in their
lives, whether with themselves or others, to have a reliable and
effective outlet to resolve that difficulty. I believe in acceptance,
inclusion, open mindedness and never judging others until you know
them better. I interact with and am a champion for all I meet, anyone
that has the desire to improve themselves. I believe that is
something worth dedicating my life to.
I greatly
appreciate the committee's time to consider my academic merit and
financial need.
Sincerely,
Sean G. Bossart