Name: Tamiah Evans
From: Philadelphia, Pa
Grade: Senior In High School
School: Imhotep Institute Charter High School
Votes: 0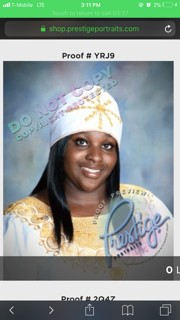 Driving
is something that most people think that they are ready for. But
driving is not as easy as you think. Being a driver can end your life
or another that is why you must be cautious at all times and take it
serious. The importance of driver education in reducing the number as
a result of driving because statics shows Young
drivers who have not completed driver's education are 75 percent more
likely to get a traffic ticket, 24 percent more likely to be involved
in a fatal or injury accident and 16 percent more likely to have an
accident, the study showed.The
steps that can be used to reduce the number of deaths related to
driving are road traffic crashes are predictable and can be
prevented. Many countries have shown sharp reductions in the number
of crashes and casualties by taking actions including:Raising
awareness of, legislating and enforcing laws governing speed limits,
alcohol impairment, seat-belt use, child restraints and safety
helmets,Formulating and implementing transport and land-use policies
that promote safer and more efficient trips; encouraging the use of
safer modes of travel, such as public transport; and incorporating
injury prevention measures into traffic management and road
design,Making vehicles more protective and visible for occupants,
pedestrians and cyclists; using daytime running lights, high-mounted
brake lights and reflective materials on cycles, carts, rickshaws and
other non-motorized forms of transport. No I havent had an experience
of being in car accident or I haven't seen any friends or family
members driving irresponsibly thank god. The steps you can take to
be a better and safer driver as well as help others become safer on
the road is by Staying calm at all times, despite mistakes other
drivers make, is a fantastic way to improve how safely we
drive.Keeping your car healthy and well-maintained is a great way to
reduce your risk of having an accident. There are a few quick and
easy things to check once or twice a month in order to ensure your
car is in top notch condition. Being visible to other drivers is
exceedingly important and making sure you communicate your actions to
traffic is a sure-fire way to be seen,Most important stay focus and
make sure you have space between the vehicles .Driving isn't a toy it
should be taken very serious because danger can be involved .