Name: Luke Marshall Hendershot
From: Kingfisher, Oklahoma
Grade: 12
School: Kingfisher High School
Votes: 12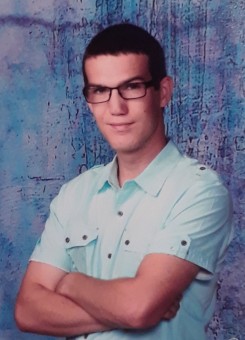 A Volunteer's Legacy
By
Luke Hendershot
6-01-18
My community takes great pride and initiative in providing volunteer
events. This paper will explain my personal experience. I have
volunteered at the hospital in Kingfisher, Ok as part of a Student
Careers Council with the healthcare provider Mercy. I chose to do it
because I want to make a career in the healthcare field and this gave
me the opportunity to experience what it's like to work in a
hospital setting. I got the privilege to work in several departments:
Radiology, Wound Care, Respiratory Therapy, Med-Surg, Emergency Room,
Administration, and Registration. I am a student so I can't
volunteer all the time but I volunteer as much as I can and when
allowed. This is on average thirteen hours a month.
Parts of my responsibilities consist of walking patients back for an x-ray
in Radiology. Also checking on patients in Med-Surg and giving them
their supper or refilling water. There were differences between
departments but mostly the care of the patient and tending to any
patient needs was the main priority. My biggest challenge as a
volunteer is that I am limited on what I am allowed to do. I have the
urge to step up and get involved. However, I am not allowed to do
that since I am only a volunteer. Helping someone in need has given
me the satisfaction that I was helpful, maybe not medically but
supportively and emotionally. I have learned many things from being a
volunteer such as the different roles in which each hospital
department cares for the patient. Each department has different tasks
and they are often complimentary of each other.
My career goal is perfectly in line with my volunteer work. I want to
become a Physician Assistant and I got the privilege to work with two
Physician Assistants while volunteering in the hospital. Looking
forward I definitely see the volunteering I have done thus far as a
great advantage to me. To me looking forward means looking beyond
your comfort zone and seeing opportunities to take. Ten years from
now, looking back I believe that my volunteering activities will have
made a difference in my professional growth.