Name: Madison McIntyre
From: Gainesville , FL
Grade: Sophomore
School: Santa Fe College
Votes: 0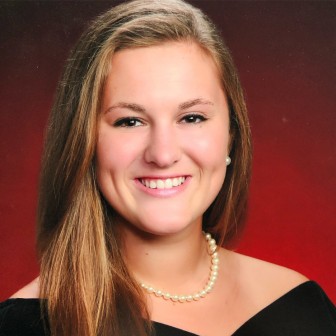 Blessings in a Backpack
In high school I oversaw this little group called "Blessings in a
Backpack" and it changed my life to say the least. This
organization helped give food to kids in need that were not able to
get food on the weekend. Every week I would go to the store and get
everything that was approved on the list and then drop off the food
at the school. Unfortunately, it was mainly unhealthy food and I made
that my mission to change as soon as possible. Children are
constantly growing, and they need healthy food to help them do just
that and I was going to make sure that would happen. I got in touch
with the board of directors of the organization and asked if they
could reconsider adding more heathy options to the approved foods
list, sure enough they did just after a couple weeks.
I loved doing this every week because I was able to give back to my
community and help kids that were not able to help themselves and I
loved every second. Even though there is no "Blessings in a
Backpack" where I moved, I am working on starting it up at my
school and making it bigger than when I did it, children should not
have to worry about where they are getting their next meal. The
biggest challenge I had with doing this project is leaving the kids.
It broke my heart every time I had to leave the school because I knew
those kids had hard life's and I just wanted to help more. The most
satisfying thing about doing this is knowing the kids will have a
meal over the weekend, they will have one less thing to worry about
and hopefully would have more time to play and be a kid. Going
through this experience, I have learned so much about people and
myself. I learned there are a mass number of children that go without
food over the weekends, which is unacceptable. I learned how to speak
up and fight for these kids that did not have a voice and I will
carry that with me wherever I go though out my life.

            I love kids so much that I am becoming a teacher and I could not be
more excited to work in a field that complements my drive to help and
love for kids. I love helping kids and seeing them grow and I will do
whatever it takes to make sure they have everything they could
possibly need in order to succeed. In my classroom, I will make sure
my kids know the meaning of giving back and helping others and I will
have different activities that we will be able to give to others like
food drives, toys, and clothes. I believe it is very important that
kids know that other people have less than we do, and it is important
to give back to the community.