Name: Bryce Evan Harper
From: Charlotte, NC
Votes: 0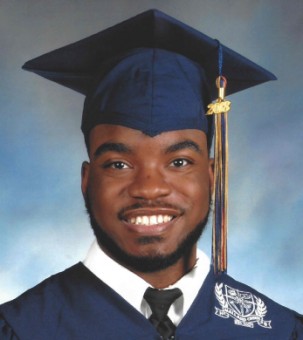 Bryce Harper

Title:
Involvement within the community is something that I take very seriously
As a boy scout, I've completed over 200 hours of community service
over the six years. I have been involved in Boy Scout for six years.
When I was first introduced to scouting I was very reluctant to join.
Now, I consider being a Boy Scout is very instrumental to the person
that I have become. As a Boy Scout, I work with other scouts to
complete group-based community service projects. There were numerous
service projects I have completed. Through my troop, I have been on
many trips and learned skills that I use in my daily life. Last year,
I was given the opportunity to be the Senior Patrol Leader (SPL) of
my Boy Scout troop. This is the highest position a scout can hold
within a troop. As the SPL, I am responsible for planning scouting
trips, organizing weekly meetings, and preparing scouts for rank
advancement. I work with the Troop Master to help guide and be a
leader to the younger scouts. While dealing with many younger scouts
can be difficult, I would not trade it for anything. Being in a
leadership position truly allowed me to mature as a person. My
current Eagle Scout project is my most meaningful community service
project because of the leadership I provided as a direct result as my
experience as a SPL.
My Eagle scout project is a partnership between The One Book Foundation
and Billingsville Elementary, a local Charlotte Mecklenburg School
(CMS) District elementary school to provide book bags, books, and
school supplies to at least one or more fourth grade classrooms. My
project involves partnering with The Open Book Foundation, social
media, Boy Scout Troop #63, family & friends, neighbors, and
church family to hold events to collect/deliver book bags, books, and
supplies. The purpose of my project was to give an elementary school
new books and school supplies. This project truly helped me grow as a
person and appreciate some of the simple things that are needed to
gain an education. When I was a regular scout I did not get to see
how much time and effort goes in to leading a troop in our service
projects. At times, things do get difficult but over time I have
learned how to deal with different challenges that gets thrown my
way. I got to learn many things about myself that I did not know. I
learned how to communicate to those who are younger than me and how
to successfully plan. Through this I have learned that success is
something that happens over time. I try to remember this when dealing
with some of life's challenges. Having the opportunity to lead a
troop and work through the details of my Eagle Scout Project, has
given so much to me is a great honor to continue to serve others. I
look forward to keeping in contact with these students to volunteer
when I come home with them and see them thrive in the next several
years.
In 2014, I volunteered at King Tiger, a Tae Kwon Do martial arts
program, 10-15 hours a week for almost 20 weeks in the afterschool
program with kids aged 5-11. I planned over 30 meals and organized
over 50 activities and assisted with homework. I made every day in
after school an enjoyable experience. Also, during this year's
football season I was a Carolina Panther Concession Stand Volunteer.
This involved working all the games that the stadium held throughout
the fall. I finished the season with over 70 hours of volunteer
service.
I spent two months at Howard University's Center of Excellence Summer
2017 High School Summer Enrichment Science Academy (HSSESA), where I
volunteered 60 hours with the District of Columbia's Veterans
Affairs, Medical Center serving as a liaison between the patients and
healthcare providers. I'm looking forward to continuing my
volunteerism while at Howard this Fall.
Being accepted into Howard University's College of Nursing and Allied
Health Sciences (CNAHS) is an honor and very essential in my
development as a health science leader. With the financial support of
the Youth Forward Scholarship 2018, CNAHS can provide me the
knowledge and resources I need to pursue my long-term health care
career as a Physical Therapist. While attending Howard's Summer 2017
Science Academy, I was able to experience first-hand through my work
with the VA Hospital the support resources and career opportunities
that is available.I volunteered 60 hours with the District of Columbia's Veterans
Affairs, Medical Center serving as a liaison between the patients and
healthcare providers.

My goal is to one day open multi-location Physical Therapy practices.
Receiving this scholarship would help immensely in my pursuit of higher
education. I plan on attending Howard University where the cost of
attendance is over forty-six thousand dollars a year. I know that by
receiving this scholarship it will help me obtain my undergraduate in
Health Science with a concentration in Pre-Physical Therapy. By
receiving this scholarship, I would be able to reduce the amount of
stress and worry on both my family and myself. I have worked
tirelessly for four years making sure that I would be able to be in a
position where money would not be a problem and receiving this
scholarship would reflect my hard work.