Name: Karen Kim
From: San Ramon, CA
Votes: 4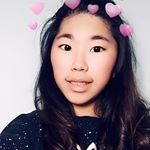 Providing community service is something I love doing to this day because I get
to make a positive impact on others. The middle of freshman year, I
entered a new school. In order to transition smoothly, I went to my
college and career counselor and asked if there were any volunteer
opportunities for me to join.
She informed me of a program called Young Life that works with special
needs adults. With my personal experience with my special needs
brother, I knew this was the right fit for me. Without looking any
further, I attended my first Young Life session shortly after. I was nervous,
but that day opened doors to something I have been passionate about
for the past couple of years. From that day on, I attend every week
when the program is in session.
I was put in numerous leadership roles, but my main focus was putting
up decorations, creating activities, and ensuring everything was
going smoothly. My versatile nature placed me in different positions
which meant I had to be ready for anything. For example, one week I
could be a leader for a game and the next week I could be passing out
the game boards. My biggest challenge throughout volunteering has
always been patience. Over the course of my volunteer work, I have
come to the understanding that everyone is different and that people
are at various skill levels.The most satisfying thing about volunteering with these adults is seeing
them smile with genuine happiness for the hour and a half we had
together. When you impact someone, no matter how big or small, the
feeling is truly rewarding.
Volunteering has helped me grow as a person mentally and physically. In addition,
it has brought me many friendships and has encouraged me to take more
risks. For example, I went a week long camping trip the summer I
started volunteering at Young Life and that was my first time being
away from my family for a week. Not only was it amazing due to the
automatic friendships that were created, but also because it showed
me that the only way I can grow is if I get out of my comfort zone.
That is why I created a chapter at my school called Best Buddies so I
can break the stigma behind special education students. Creating
friendships through the help of a one on one relationship and
brightening a student's day is the goal of Best Buddies. The once
in a lifetime opportunity working with special needs adults has
shaped who I am as a person as I continue to do so.