Name: Kyle Milton Caudill
From: Melbourne, Florida
Votes: 6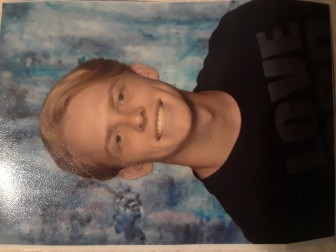 I started volunteering at an early age – 6, to be exact. I became a foster brother. I came to
realize that I enjoy helping others and that we can all help, no
matter what age we are or how many we are. So, it was natural for me
to start a toy drive at Christmas time for a local foster care
organization specifically targeting the youth ranch for foster teens.
I started this in my 7th grade and have lead this every year and will continue until I
graduate.
Although this particular volunteer effort lasts about 3 months, I work 6-10
hours a week. First, I secured a donated tree from a local Christmas
store, made sure notices went out in school publications, emails,
phone tree, etc. I even sent service announcements to newspapers,
local television, radio and even was interviewed on the radio so the
community could also take part and volunteer their time by buying a
present for a local child in foster care. After the gifts were
collected, I delivered the gifts to the warehouse for distribution
and worked in there and even got to deliver some gifts with a case
worker once on Christmas Eve.
The hardest part is leading a team to volunteer with the same passion
especially for something they don't get to see. Helping the team
visualize the rewards came to me when I asked for letters from the
foster kids describing their lives and what the gifts meant to them.
That was the best reward – to bring others to realize the rewards
of volunteering. This also helped the community become more invested
in their volunteer efforts by reading each story when they dropped
off gifts.
Moving forward, my team & I have worked with other High Schools to start
their own Christmas Tree for Foster Children effort. Eight Christmas
trees were donated with all of the signage, email templates and
collection boxes and we have 2 other High Schools on board and we're
working on a 3rd
to make for 4 schools with 2 trees each strategically placed. Each
year, more gifts are donated to brighten the heart of a child in
foster through no fault of their own.
I think looking back, I can see that my volunteer efforts have and
hopefully still make a difference. I also think that bringing forward
the realities of what it's like to be a foster child has changed
some people and if I didn't volunteer and start this program then
at least the people at West Shore would not have known about foster
care and that would be a sad thing. I look forward to more
opportunities to help my community and plan on volunteering all
throughout my college career.