Name: Jonathan Douglas Birmingham
From: Ardmore, AL
Votes: 0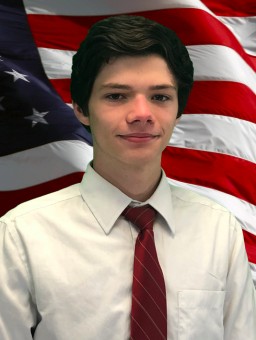 The Shattered Glass of Self
People deservenothing.
Humanity is derived from competition, and the strong self always
wins. These beliefs could be found in my mind mere years ago —
simple words that thrashed the most fundamental threads of community.
By all purviews, I grew up estranged from the power of service. Being
a middle child with a single mom, life had been a constant struggle.
Everyday presented a new battle, and every year threatened to
separate me from a settled livelihood. Life was an obvious hardship,
yet, no matter which lens I turn to bear on my past, I can find no
indications of outside aid to my strife. Simply put, I grew up angry.
Angry at circumstances, and angry at mankind. It was this anger that
instilled within me a relentless pursuit to the top, where I believed
the fruits of life were to be found amongst a greedy few. Days turned
to weeks, and weeks turned years, until I found myself, with the help
of great friends and a supporting family, amidst the "cream of the
crop" in my peer group. There I was, a sophomore in High School
with a future ripe with opportunity, but I knew something was
missing.
Ever since I had begun my journey, I understood "community service"
was a good thing to have for colleges. Thus, convicted I already had
too much on my plate, I started searching for opportunities to serve.
The first thing I learned was that people need help, and most of
those people aren't begging for it. To make a difference, youmust
pursue it. My first project of major impact was volunteer service in
a food bank with my church. Ever since, I have devoted loads of my
time to the community. It is more gratifying than any of the
self-pity I mustered in my tough past. From helping at elementary
festivals to aiding events across the county, I have flipped my hours
of service from zero to over 300. Perhaps the most important thing I
uncovered arose when I began providing free ACT tutoring to
struggling kids in my school: a little care goes a long way. Kids who
were in my shoes only need a little sympathy to go that long way.
It's amazing how service can change lives.
In the future, I want to graduate the Cumberland Law School at Samford
University and pursue a career in politics founded from a strong
Constitutional Law background. Public service is now my dead set goal
in life and I want to apply the lessons I learned that revolutionized
my view on this world. In the decades to come, Iwill
instill into my community and especially my children a desire to help that I never
held in my early years. My lessons have armed me to make a difference
in this world by exemplifying the beauty of service, and, with this
scholarship, I will have ever more resources to push towards this
goal.